CBO Score Full Text: Read the Republican Health Care Bill Cost Estimate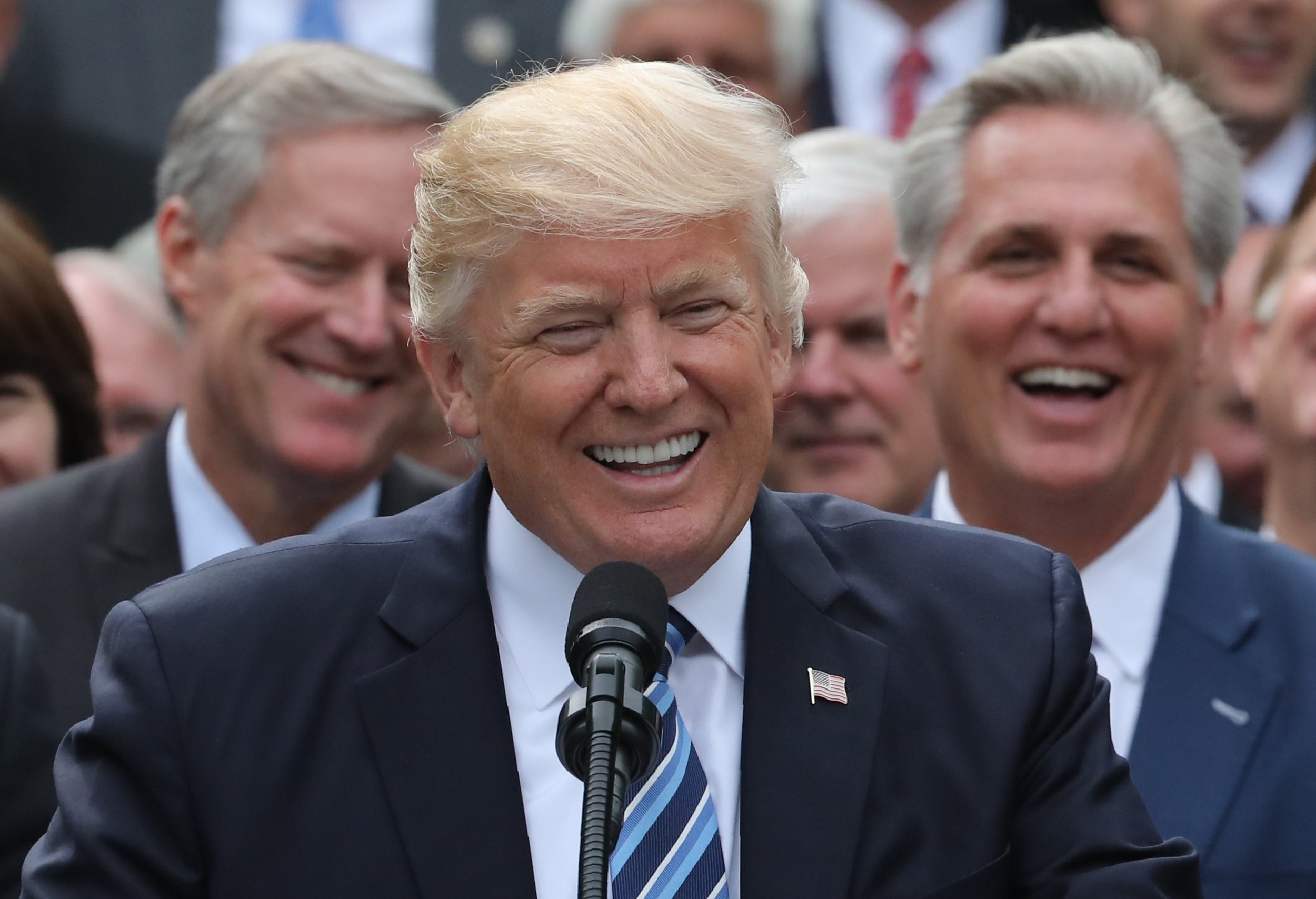 Under the House's American Health Care Act (AHCA), 23 million more Americans would be uninsured by 2026 compared with current law, according to the Congressional Budget Office (CBO) estimate released Wednesday. That's just one of the major takeways from the report many in the Capitol anxiously awaited this week.
"CBO and [the Joint Committee on Taxation] (JCT) estimate that, in 2018, 14 million more people would be uninsured under H.R. 1628 than under current law," the report reads. "The increase in the number of uninsured people relative to the number projected under current law would reach 19 million in 2020 and 23 million in 2026. In 2026, an estimated 51 million people under age 65 would be uninsured, compared with 28 million who would lack insurance that year under current law. Under the legislation, a few million of those people would use tax credits to purchase policies that would not cover major medical risks."
Republicans in the House of Representatives earlier this month narrowly passed the AHCA to replace the Affordable Care Act, otherwise known as Obamacare, before the CBO had a chance to release a report on the bill. The bill proved to be unpopular with many Americans.
House Speaker Paul Ryan, who has been the driving force behind the AHCA, tweeted that the CBO was good news for the GOP.
"This @USCBO report again confirms that the American Health Care Act will lower premiums and the deficit," he tweeted Wednesday.
The CBO estimated that there would be a net reduction of $119 billion in the deficit through 2026. The budget savings would partly come from an $834 billion cut to Medicaid.
Much of the focus in the Senate, however, will likely remain on the number of Americans who will lose coverage, a figure that improved marginally from the first version of the AHCA that was shelved before the House could vote on it. That version would have left 24 million Americans without insurance by 2026 compared with current law, the CBO estimated.
Liberal lawmakers were quick to criticize the new version of the AHCA after the CBO report was released.
"What a disgrace," tweeted Sen. Bernie Sanders (I-Vermont).
"23 million losing insurance and a 20 percent increase in premiums. Can't put lipstick on that pig," tweeted Sen. Brian Schatz (D-Hawaii).
Read the full report from the CBO here. Senate Republicans are working on a new version of the bill.