Trump's Healthcare Bill: Nearly Half of Americans Oppose It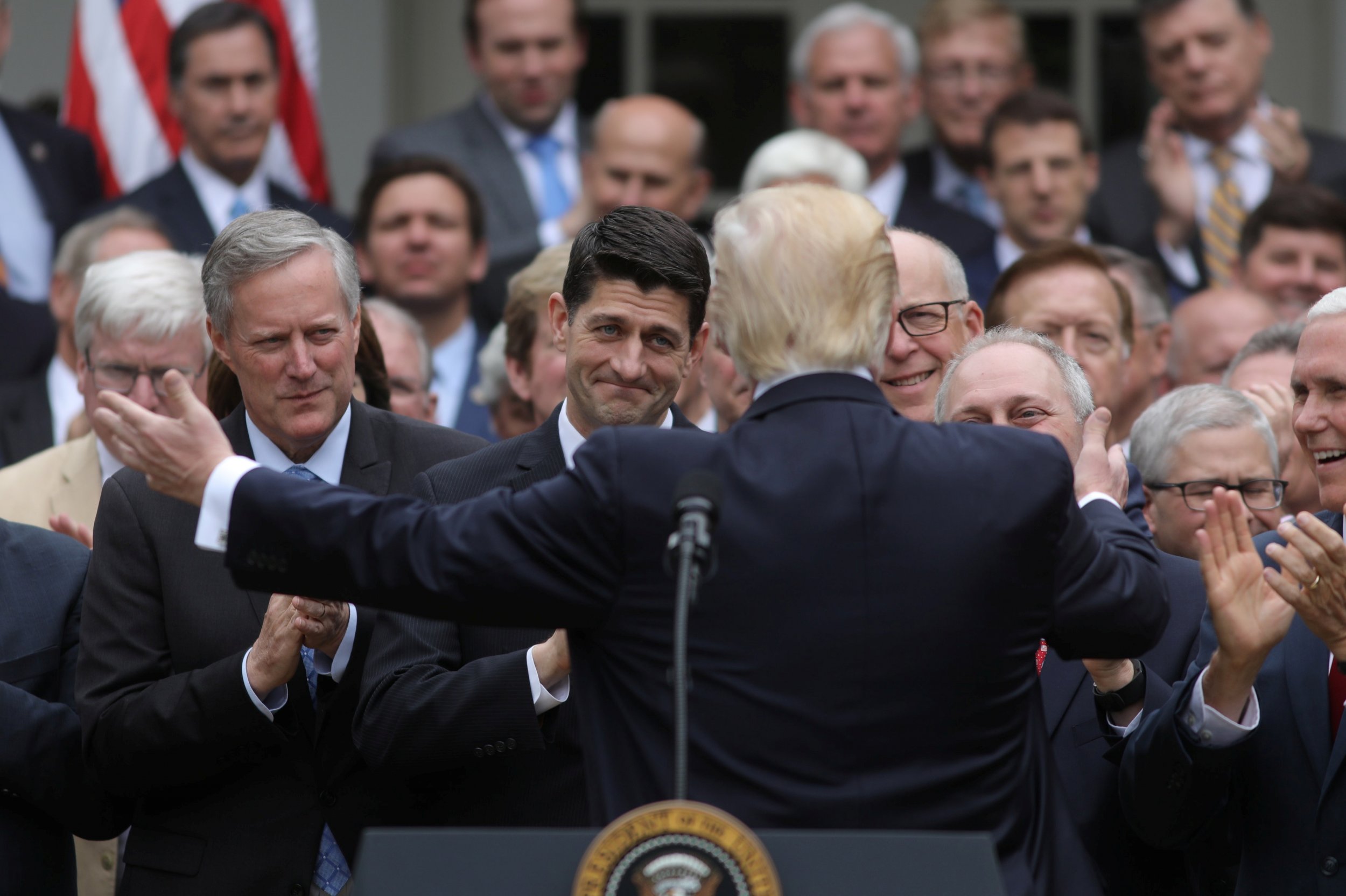 Almost half of Americans are opposed to Donald Trump's replacement for Obamacare, a new survey revealed.
Just 31 percent of people back the American Care Act, which narrowly passed through the House on May 4, while 44 percent are opposed to the legislation, a HuffPost/YouGov survey conducted on May 6 showed.
Trump was clear throughout his presidential campaign that he intended to repeal and replace the Affordable Care Act, which he described on the campaign trail as "a disaster."
Related: Why the Opioid Crisis May Soon Get Worse
"My first day in office, I am going to ask Congress to put a bill on my desk getting rid of this disastrous law and replacing it with reforms that expand choice, freedom, affordability," Trump said on October 25 in Sanford, Florida. "You're going to have such great health care at a tiny fraction of the cost. And it's going to be so easy."
However, his first attempt to introduce a new health care act fell at the first hurdle after he failed to garner enough support from members of his own party for the bill to pass.
A planned vote in the House on March 24 was canceled in an embarrassing setback for Trump, which he claimed was due to a failure to secure support from Democrats, despite the Republican majority in the House and the Senate.
But in a vote held just six weeks later, the House opted to pass the president's health care bill in a narrow majority of 217 to 213.
"It's a very good bill right now," Trump said May 4. "The premiums are going to come down very substantially. The deductibles are going to come down. It's going to be fantastic health care. Right now, Obamacare is failing. We have a failing health care."
His sentiments do not appear to be shared by the American public, with 39 percent of people surveyed by HuffPost/YouGov believing the American Care Act will be worse than the Affordable Care Act and just 26 percent believing it will be better.
Indeed, detractors of the bill believe it will leave millions of Americans without health insurance, and a number of people took to Twitter following the vote to voice fears their premiums would increase due to having a pre-existing condition.
However, there is no guarantee the bill will make it through the next stage, as it is facing an uphill battle in the Senate, where the GOP's slim 52-member majority gives Republicans little margin for defectors.
And the bill has had no support whatsoever from Democrats, with not a single House vote in favor of the legislation coming from the opposition party.
But Trump appears to be unfazed by the challenge. "I went through two years of campaigning, and I'm telling you, no matter where I went, people were suffering so badly with the ravages of Obamacare," Trump said at a press conference following the House vote. "We are going to get this passed through the Senate. I am so confident."