CDC Advisory Panel to Consider Expanding Booster Shot Eligibility to All Adults By Friday
An influential CDC advisory panel will discuss expanding COVID-19 booster shot eligibility for all Americans aged 18 or older on Friday.
The committee will be looking into how safe and effective the vaccine is. The Associated Press reported that if the eligibility expansion is approved, the shots could be available as early as this weekend.
For Johnson & Johnson vaccine recipients, experts at federal agencies encourage boosters for those who have received their first dose more than two months ago. For Pfizer and Moderna vaccine recipients, they recommend boosters to people who got their second dose more than six months ago, are over the age of 65, have underlying medical conditions or are at a high risk of exposure.
The New York Times reported that at least 30-40 percent of vaccinated adults are still excluded from vaccine eligibility.
The CDC said that so far, only 16.5 percent of fully vaccinated adults have received a booster shot. And among senior citizens, only two states—Vermont and Minnesota—have recorded that more than half of their vaccinated adults aged 65 and older have received a booster.
At the moment, only seven states–Arkansas, California, Colorado, New Jersey, New Mexico, New York and West Virginia–allow all adults to get booster shots.
Colorado and New Mexico even have even signed executive orders to urge residents to get their boosters as soon as the two- or six-month period is reached, citing concerns over growing transmission rates.
However, many have called for this to be official U.S. policy.
CBS News reported that in the past, the CDC has warned vaccine providers that they could face penalties for defying its recommendations around the use of the COVID-19 vaccine. Penalties could include losing pandemic liability protections or not being reimbursed for shots.
However, CBS also noted that the CDC has said it does not want to put hurdles in front of vaccines, allowing adults to "self-attest" their eligibility.
If the eligibility expansion is approved, adults will be eligible for the Pfizer booster. According to the New York Times report, Moderna will not be too far behind, as it is expected to submit its own request to the FDA to broaden its booster eligibility soon.
For more reporting from the Associated Press, see below.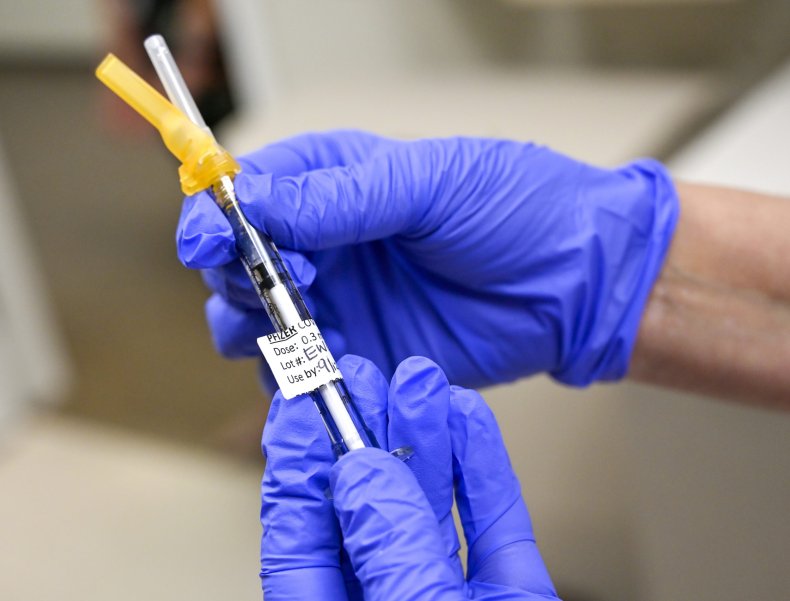 Last week, Pfizer asked U.S. regulators to allow boosters of its COVID-19 vaccine for anyone 18 or older. The Food and Drug Administration is expected to sign off on Pfizer's application before the advisory panel meets Friday. The final step—the CDC's official recommendation—could come soon after the meeting.
The move would greatly expand who is eligible.