CDC Coronavirus Advice for Keeping Schools and Workplaces Safe from Covid-19
The U.S. Centers for Disease Control and Protection (CDC) published a set of guidelines advising Americans on how to limit the spread of the novel coronavirus in public and private settings.
Their recommendations cover subjects from good hygiene practices to the careful handling of food, and asks people to take care to stay at home if you—or a member of your family—are feeling sick.
Practice good hygiene
Schools and workplaces are asked to encourage students and employees to practice good hygiene. This includes replacing handshakes with non-contact methods of greeting, cleaning hands at the door and at regular intervals, and increasing ventilation by opening windows or adjusting the air conditioning.
The guidelines also suggest employers send out routine emails as a reminder to staff. Other good hygiene practice included in the CDC's document includes creating habits and reminding students and employees not to touch their faces and to cover up coughs and sneezes. Schools, offices and other places of work are encouraged to regularly disinfect surfaces, tables, desks and handrails.
Handle food carefully
Schools and workplaces are encouraged to "handle food carefully." This includes limiting food sharing, strengthening health screening for staff working in the cafeteria and their close contacts, and making sure they practice strict hygiene.
Consider rearranging large activities and gatherings
Schools are asked to consider rearranging large activities, gatherings, and after-school arrangements—particularly those that involve mixing between grades and classes. It also advises holding classes outdoors or in open and well-ventilated spaces whenever possible.
Be careful with meetings and travel
Workplaces are urged to take caution when it comes to meetings and travel plan. The CDC advises employees use videoconferencing whenever possible and employers consider adjusting or postponing large meetings or gatherings. When this is not possible, the CDC recommends meetings are held in open and well-ventilated spaces. The document also advises assessing the risk of any business travel.
Stay home if...
Students and employees are urged not to come into school or work if they are feeling sick. They are also encourage to stay at home if a member of the family is sick as a precaution, as it can take some days for symptoms to emerge after infection.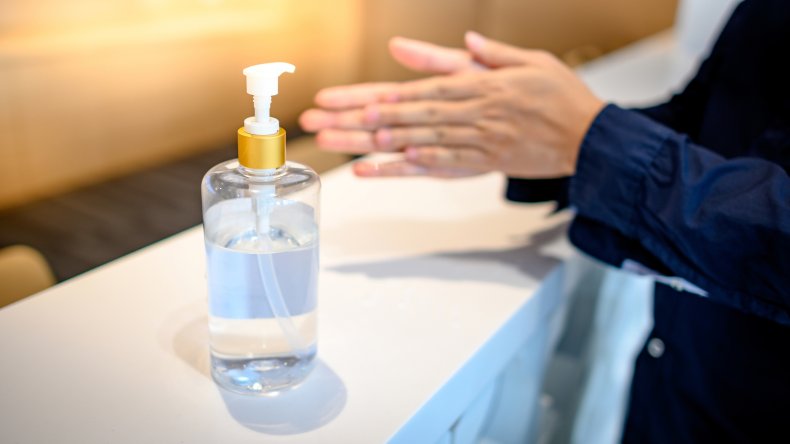 The novel coronavirus (COVID-19) was first detected in Hubei province, China but has now spread to more than 100 locations internationally, the CDC reported.
The first detected case in the U.S. was reported on February 10, 2020. Since then, the number of patients who have tested positive for the virus has grown to more than 600. The latest figures published by the CDC show 647 cases and 25 deaths have been reported as of March 10, 2020—the majority of which have been reported in the states of California, Washington and New York.
It is an evolving situation but for most people, the disease is believed to be mild. However, a report published in China last month suggests around 16 percent of cases will result in serious illness. Older adults and those with underlying health conditions appear to be the most at risk.
Research recently published by Johns Hopkins suggests the COVID-19 virus (SARS-CoV-2) has an incubation period of 14 days and symptoms tend to emerge around five days after infection, while nearly all people who develop symptoms will do so within 12.
Below is a map from Statista showing the number of confirmed cases reported by U.S. state as of March 11, 2020.