CDC Designates COVID Delta Variant as 'Variant of Concern' in U.S., Says Vaccines Are Effective
The Centers for Disease Control and Prevention (CDC) has designated the Delta strain of the coronavirus as a "variant of concern," with "mounting evidence" indicating that the variant spreads more easily and causes more severe cases of COVID-19, compared with other variants.
A CDC website last updated on Monday shows Delta is among the variants that are a concern because of increased transmissibility, more severe disease and reduced effectiveness of treatments or vaccines, among other evidence of the impact on diagnostics and treatments.
However, experts said the Pfizer and Moderna COVID-19 vaccines are effective against the Delta strain. Federal officials are continuing to study the effectiveness of the one-dose Johnson & Johnson vaccine against the variant, as the AstraZeneca vaccine has proved effective overseas and the two are built on a similar platform.
"This variant has been reported to spread more easily between people than other variants of the virus. Studies indicate that vaccines authorized for use in the United States are effective against this variant," a CDC spokesperson told Newsweek.
The CDC says the best way to slow the impact of new variants is to reduce the spread of infection by getting vaccinated, wearing a mask and avoiding crowded places until you have been fully vaccinated, as well as frequently washing your hands.
There are three classifications of variants: variant of interest, variant of concern and variant of high consequences.
As of Monday, four others have been identified as a variant of concern: Alpha (first detected in the U.K.), Beta (first found in South Africa), Gamma (first identified in Brazil and Japan) and Epsilon (first discovered in California).
Health officials predict the Delta variant, first detected in India, is likely to become the dominant strain in the U.S. It has already become the dominant strain in the U.K., accounting for 91 percent of new coronavirus cases.
"Right now, in the United States, it's about 10 percent of infections. It's doubling every two weeks," former FDA Commissioner Scott Gottlieb said in an interview with CBS News on Sunday. "That doesn't mean that we're going to see a sharp uptick in infections, but it does mean that this is going to take over. And I think the risk is really that this could spike a new epidemic heading into the fall."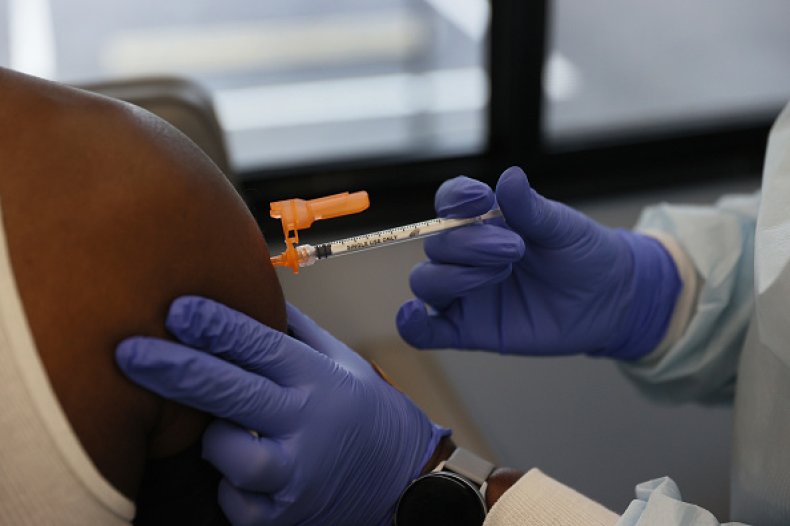 In the spring, the Alpha variant took over as the dominant strain in the U.S. That variant was known to be more contagious than the original strain, but health experts worry it will be overtaken by the Delta strain.
Gottlieb said the variant shouldn't raise alarm if people continue to get vaccinated. He said that the two doses of the Pfizer and Moderna vaccines seem to be highly effective.
"The viral vector vaccines from J&J and AstraZeneca also appear to be effective, about 60 percent effective. The mRNA vaccines are about 88 percent effective," Gottlieb said, referring to the two-dose vaccines. "So we have the tools to control this and defeat it. We just need to use those tools."
Nearly 65 percent of adults in the U.S. have had at least one dose of a COVID-19 vaccine, according to CDC data.
But despite vaccine incentive programs and steady vaccination rates, it's not certain if the U.S. will reach President Joe Biden's Fourth of July goal to have at least one dose of the vaccine in 70 percent of Americans.
While some states, like Vermont and California, have already surpassed the 70 percent benchmark, vaccine hesitancy has continued to hold back states like Mississippi and Alabama, which have barely hit 30 percent.
Gottlieb warned that these populations with lower vaccination rates could face bigger outbreaks as the Delta variant continues to spread.
"I think in parts of the country where you have less vaccination—particularly in parts of the South, where you have some cities where vaccination rates are low—there's a risk that you could see outbreaks with this new variant," Gottlieb said.
Updated 14/06/21, 3:47 p.m. This story was updated with comments from a CDC spokesperson.
Newsweek, in partnership with NewsGuard, is dedicated to providing accurate and verifiable vaccine and health information. With NewsGuard's HealthGuard browser extension, users can verify if a website is a trustworthy source of health information. Visit the Newsweek VaxFacts website to learn more and to download the HealthGuard browser extension.