The Centers for Disease Control and Prevention (CDC) has lifted all COVID travel advisories for cruise ships, two years after they were first implemented.
In an update posted on Wednesday, the CDC has dropped the controversial Cruise Ship Travel Health Notice that recommended against cruise travel. Until recently, the agency assessed cruise ships as containing a "high" or "very high" risk for COVID-19 transmission.
The CDC's updated notice says that it is ultimately up to passengers to determine their own risks before embarking on a cruise.
"While cruising will always pose some risk of COVID-19 transmission, travelers will make their own risk assessment when choosing to travel on a cruise ship, much like they do in all other travel settings," said the agency in a statement.
"CDC will continue to provide guidance to the cruise ship industry to operate in a way that provides a safer and healthier environment for crew, passengers, and communities through CDC's COVID-19 Program for Cruise Ships."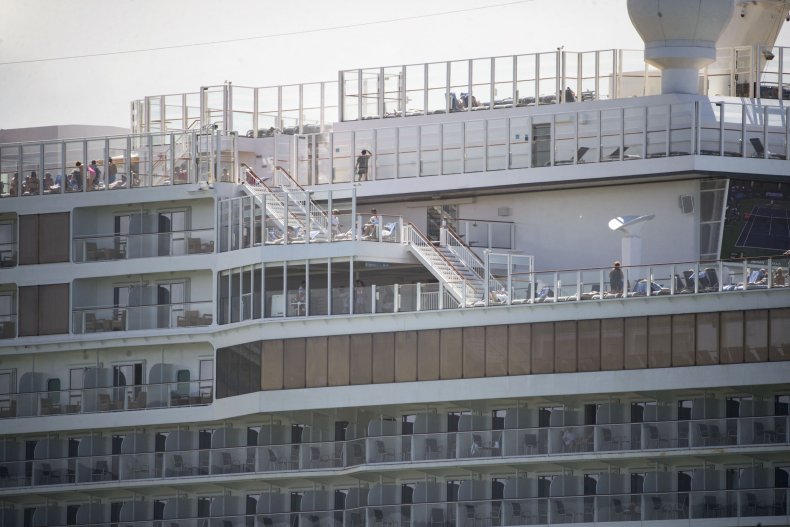 The updated page for cruise ship travel highly recommends that all potential travelers stay up to date on their vaccinations and continue to wear masks in crowded spaces. The CDC also encourages travelers to abide by all ship-specific protocols, regardless of their vaccination status.
The latest recommendations come as the Omicron BA.2 sub-variant of the coronavirus is now dominant in the U.S.
"The virus that causes COVID-19 spreads easily between people in close quarters on board ships," said the CDC in the updated advisory. "If the virus is spreading on board a cruise ship, passengers and crew are at risk for infection, even if they are up to date with their COVID-19 vaccines."
The news has been met with praise from the Cruise Lines International Association. The industry group had criticized the CDC for its previous advisory discouraging cruise travel.
"Today's decision by the U.S. Centers for Disease Control and Prevention to altogether remove the Travel Health Notice for cruising recognizes the effective public health measures in place on cruise ships and begins to level the playing field, between cruise and similarly situated venues on land, for the first time since March 2020," said the association in a statement Wednesday.
Despite critical measures such as these getting approved by the CDC, many leaders are hesitant to officially declare COVID-19 as an endemic. This hesitancy is due to the fact that the Omicron variant, despite resulting in fewer severe infections, now accounts for 55 percent of all new cases in the country. Such rapid spread has resulted in the FDA authorizing a second dosage of the Pfizer-BioNTech and Moderna COVID-19 booster shots for adults 50 years or older.
Update 3/30/22, 4:10 p.m. ET: This story has been updated to include additional information.