U.S. health authorities are under pressure to reduce the 10-day isolation period for those testing positive for COVID-19 to as little as five days as medical experts and businesses warn current rules could devastate health care services and the economy.
The Centers for Disease Control and Prevention (CDC) advises someone who tests positive to go into isolation for 10 days. Critics say that the policy does not take into account how the pandemic has developed over the last two years.
Omicron is now the dominant strain in the U.S. Although more transmissible than prior variants and amid a spike in breakthrough infections among the fully vaccinated, the strain so far appears to be causing milder symptoms.
Faced with a bleak winter in which hospital staff could be put out of action by positive tests and workers' wallets hit by an enforced absence, the country's top infectious diseases expert, Dr. Anthony Fauci said the guidance was under review.
Fauci told CNN reducing the 10-day isolation recommendation would help those without symptoms return to work or school, although added "no decisions" had been made yet.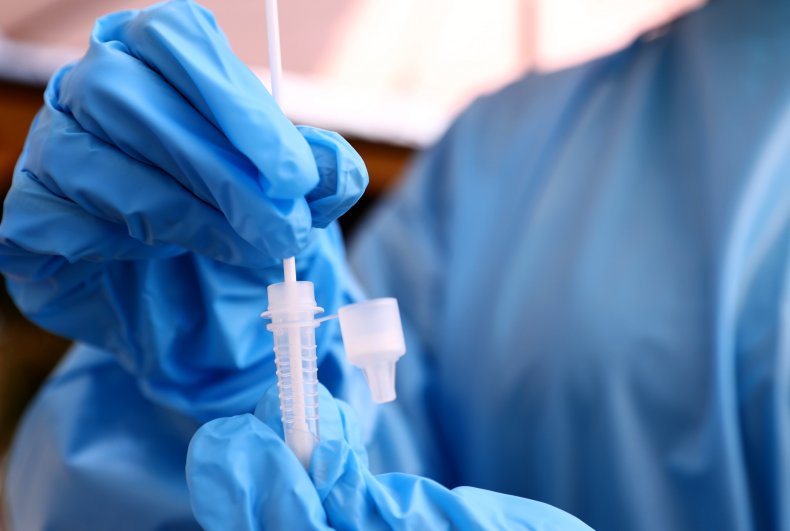 "Because we have data showing that individuals with breakthrough infections are contagious for a shorter period of time, it does warrant not using a one-size-fits-all isolation period," said Amesh Adalja, senior scholar, at the Johns Hopkins Center for Health Security.
He said daily rapid testing until a person returns a negative result could reduce significant isolation time.
"Although breakthrough infections are mild, the 10-day isolation is extremely disruptive to people's lives," he told Newsweek. "It's unnecessary if a person is contagious for a significantly shorter period of time," Adalja noted.
Omicron is the most dominant COVID strain in the U.S., comprising of 73 per cent of new infections last week.
But even if proven to have milder systems, there are fears the health care system could be overwhelmed if infections put medical workers out of action.
"Given the remarkable capacity to infect large numbers of people, we may need to be a bit creative and act a little outside the edges of the data," said Bob Wachter, chairman of the University of California San Francisco's (UCSF) Department of Medicine.
"Keeping all infected doctors and nurses home for 10 days may harm far more people than keeping them out for five, allowing them to come back after two negative tests on days four and five, and then requiring them to wear N95s for an extra week," he told Newsweek.
"Several U.S. hospitals have gone to a five-day isolation period. Even if there is a small risk there, the risk of having hundreds of clinicians sidelined is likely far greater."
The impact on the economy in recovery is also of concern. In a letter to the CDC, Delta Air Lines' CEO Ed Bastian said that the current 10-day isolation rules for those who are fully vaccinated "may significantly impact our workforce and operations."
Health experts say that more testing is key to bringing down case numbers. The Biden administration has announced 500 million free rapid COVID home tests would be mailed to U.S. households starting.
The CDC has not updated its isolation guidance although it said while vaccinated people with breakthrough infections can still transmit COVID-19, the amount of virus produced in this population decreases faster than in unvaccinated people.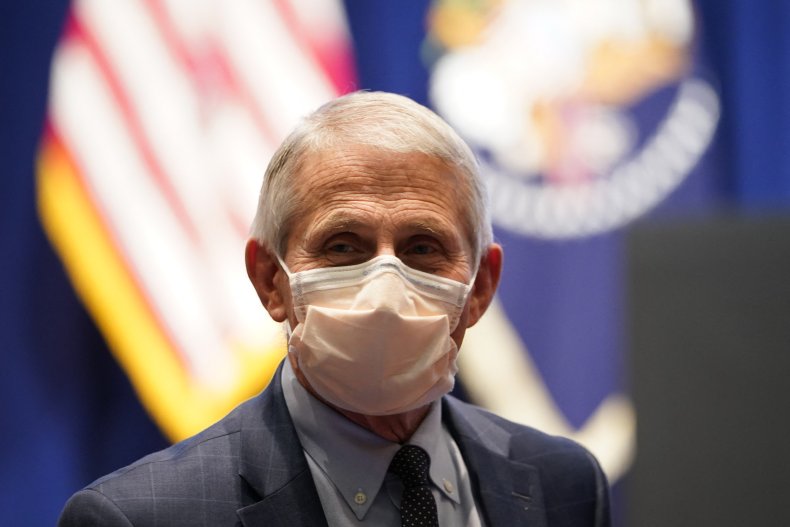 However, there are unanswered questions with much still unknown about the omicron variant. The CDC says vaccinated people who are older or immunocompromised with breakthrough infections may have to stay isolated for at least 10 days.
Like the virus itself, the U.S. response to the pandemic has evolved. Earlier this month, the CDC shortened the recommended quarantine period from 14 days for someone who had been exposed to the coronavirus but had not contracted it.
Quarantine could be ended after 10 days if no symptoms are reported, or after seven days if the exposed person tested negative and also reported no symptoms. The hope for many is that adaptation could be extended to isolation periods.
If the U.S. did reduce the isolation period, it would not be the first country to do so. On Wednesday, the U.K. Health Minister Sajid Javid announced that those infected with COVID in England can stop self-isolating up to three days early if they test negative twice, on day six and day seven. Cutting the 10-day isolation time is hoped to stave off worker shortages over Christmas and the New Year.
"Shortening the isolation time could substantially increase compliance," said Leana Wen professor of health policy and management from George Washington University's Milken Institute School of Public Health in Washington, DC.
"We may miss some people in the infectious period, but that tradeoff may be worth it to swap for compliance," she told Newsweek.
"It would help to get an answer about this from the CDC as soon as possible."
Newsweek has contacted the CDC for comment.