Ellen Pompeo, Debra Messing and Patricia Arquette Back Gabrielle Union Over 'AGT' Firing Uproar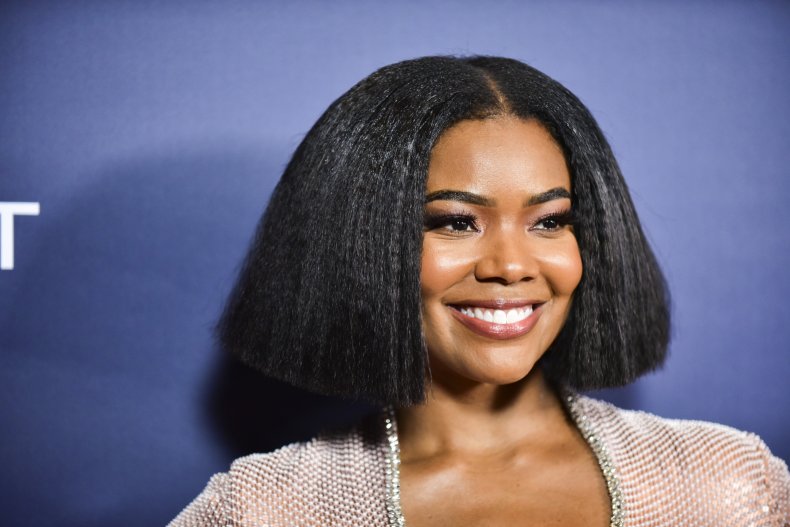 Actresses Ellen Pompeo, Debra Messing and other celebrities have rallied behind Gabrielle Union in the wake of her reported ousting from NBC's hit TV show America's Got Talent.
On Tuesday, Variety exclusively reported on a "toxic culture," according to sources, behind the scenes at AGT that eventually lead new judges Union and Julianne Hough to make complaints to the show's human resources team. Sources also told the outlet that the two—as the only female cast members—were heavily critiqued on their appearance, and that Union was often told that her hairstyles were "too black" for the program's audience.
Earlier this month, NBC had announced that the contracts of Union and Hough would not be renewed for a second season. Both NBC and the show's producer, Fremantle, weighed in on the decision in a joint statement: "The judging and host line-up has been regularly refreshed over the years and that is one of the reasons for AGT's enduring popularity. NBC and the producers take any issues on set seriously."
Since the announcement, celebrities took to social media to stand up for Union in a flurry of tweets that appeared to pick up steam on Thursday, including a tweet from Grey's Anatomy star Pompeo.
"It's unfortunate that @nbc the same network that protected disgusting men like Matt Lauer and punished women for speaking out or not putting up with it...has not changed their practices or culture. I support @itsgabrielleu commitment to speaking up to injustice. It takes courage," the actress wrote.
She continued: "Workplace cultures will continue to be toxic until there is unity and solidarity among all women. If you go for self in these moments you undermine the work we are out here trying to do. Obviously this network feels like they can operate like this and it's okay."
The message soon drew attention from fellow celebrities Ariana Grande, Debra Messing and Patricia Arquette, who called the situation "terrible."
"This is disgusting behavior from a network that has been my professional home for decades. Yes, women become "difficult," when their insistence on a respectful and professional working environment, is ignored," Messing wrote in response to Pompeo's initial tweet.
The Will and Grace star's two-part message continued: "Addressing a hostile work environment is inconvenient when there is a huge money making machine that is involved. It is cowardice, greed, and protection of the status quo revealed. Being "hands off," is inexcusable and reflects a laissez faire attitude toward systemic racism and sexism."
Hamilton star Lin-Manuel Miranda and actresses Sophia Bush and Yara Shahidi are also among those who have spoken out in support of Union.
Basketball player Dwayne Wade had spoken in defense of his wife on Wednesday, writing that he was not sure why she was fired from AGT, but that he was "proud of her" for staying true to her beliefs.
Hours later, Union broke her silence on social media for the first time since the incident.. "So many tears, so much gratitude," she tweeted. "THANK YOU! Just when you feel lost, adrift, alone... you got me up off the ground. Humbled and thankful, forever."