Every Celebrity Guest on 'Running Wild With Bear Grylls: The Challenge'
In the new season of Running Wild with Bear Grylls: The Challenge, six famous faces will be swapping the spotlight for a life of survival with host Bear Grylls in the snowy peaks of the Canadian Rockies, the deserts of the Great Basin, and the volcanic rainforests of Costa Rica.
The celebrities will learn from the best as they visit some of the most stunning and challenging locations in the United States and across the globe. Along the way, they will have to do all they can to survive by searching for food or battling against the elements, they will constantly be pushing themselves to the limits.
The brand new series of Running Wild with Bear Grylls: The Challenge premieres on Monday, July 25 at 9 p.m. ET on National Geographic with episodes airing weekly. All episodes will be available to stream starting Wednesday, August 10 on Disney+.
So who are the celebrity guests up for a challenge in Running Wild with Bear Grylls: The Challenge? Newsweek has everything you need to know.
Every Celebrity Guest on Running Wild with Bear Grylls: The Challenge
Natalie Portman
Oscar-winning actress Natalie Portman tested her endurance skills for the new season Running Wild with Bear Grylls: The Challenge.
Portman will get to experience the canyons of Southern Utah with Grylls, where she was faced with sourcing water from a dirty, shallow pool.
As seen in the teaser trailer for the upcoming series, Portman and Grylls filter the water through parts of Grylls' underwear.
Speaking to The Sun, Grylls said Portman's episode is "one of the best yet."
"I think the Natalie one I mean, it's one of the best," he said. "It feels like one of the best episodes we've ever done really, it's got so much kind of heart. And it looks spectacular.
"The deserts and these Canyonlands. Her story is remarkable. She's such a beautiful human being inside and out. And that was a special one."
Portman is best known for her role as Jane Foster in the Marvel Thor movies, Anne Boleyn in The Other Boleyn Girl, and Nina in Black Swan.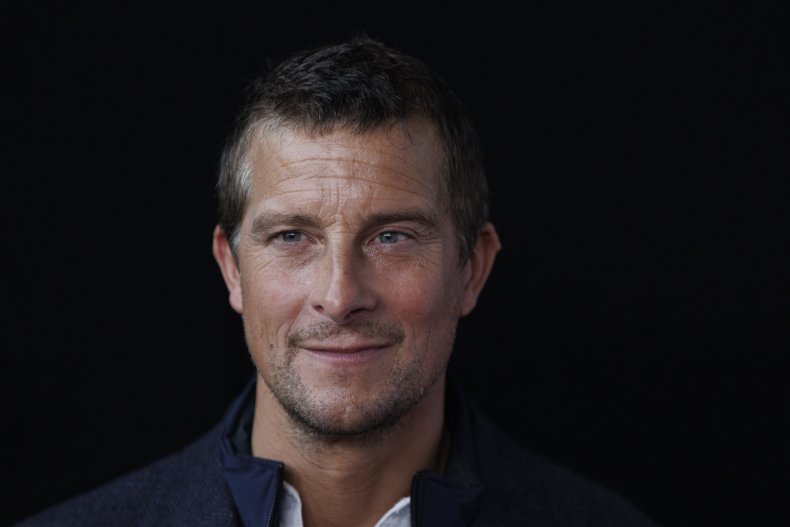 Ashton Kutcher
Hollywood star Ashton Kutcher headed to the coastal jungles of Costa Rica for Running Wild with Bear Grylls: The Challenge.
As part of his adventure, Kutcher faced jumping into the Pacific Ocean from a helicopter as well as canoeing and fishing.
Speaking to Distractify, Grylls shared he was seriously impressed with Kutcher's survival skills.
"A lot of the time on Running Wild, the people I take are real rookies [that have] never done anything like this before," Grylls said. "Ashton [Kutcher] was an exception for that in the sense that, you know, he's had the wherewithal and the resources over the last 10 years to go on some of the greatest adventures on Earth. He's a true kind of outdoors guy who was brought up like that, he was a scout growing up, and he's done some amazing things in his life.
"At the end, [Ashton] said, 'Wow, that pushed him like nothing he'd ever done before.' And that was a privilege."
Kutcher's well-known credits include That '70s Show, Dude, Where's My Car?, Just Married, and What Happens in Vegas.
He is also well known for playing Walden Schmidt in Two and a Half Men and for portraying Steve Jobs in the biographical film Jobs.
Florence Pugh
Midsommar star Florence Pugh headed to the volcanic rainforests of Costa Rica.
Pugh will star opposite Harry Styles in Olivia Wilde's upcoming film, Don't Worry Darling.
She is also well known for her role in Marvel's Black Widow as well as the Marvel TV show Hawkeye, Amy March in Little Women, and Charlie in The Little Drummer Girl.
Simu Liu
Simu Liu joined Bear Grylls in the Canadian Rockies where he is tasked with helping a dogsled team make their way back to civilization.
Liu is also tasked with surviving in subzero temperatures, one of the coldest places to ever feature in all seven seasons of Running Wild with Bear Grylls.
Liu is best known for playing Shang-Chi in the 2021 Marvel Cinematic Universe film Shang-Chi and The Legend of the Ten Rings as well as playing Jung in Kim's Convenience.
Anthony Anderson
Anthony Anderson traveled to California's Sierra Nevada mountains in Running Wild with Bear Grylls: The Challenge.
To kick off his journey, Anderson was challenged to survive with just a rope and a compass, learning to survive on navigation and knot-tying skills.
Anderson's well-known credits include K-Ville, The Shield, Law & Order, and Black-ish.
Rob Riggle
Rob Riggle and Bear Grylls travel to the Great Basin to help prepare for Riggle's next big role.
Riggie is no stranger to taking on big challenges with Grylls. In 2014, he appeared on Season 5 of Running Wild with Bear Grylls, and together, they traveled to Iceland's Vatnajokull glacier, experiencing treacherous terrain.
Riggle is an American actor and comedian who is well known for his role as a correspondent on Comedy Central's The Daily Show and for hosting Holey Moley with Joe Tessitore on ABC.
His other well-known credits include Dumb and Dumber To, Night School, and The Hangover.