Ron Perlman, Mandy Patinkin and Other Celebs Urge Blue Vote in Georgia Senate Elections
Tomorrow, two crucial runoff elections in the state of Georgia will decide whether the Republicans or Democrats will control the U.S. Senate in a race that is expected to be extremely tight.
Republican Sens. David Perdue and Kelly Loeffler are against Democrat challengers Jon Ossoff and Raphael Warnock.
If either or both Perdue and Loeffler manage to retain their seats, the GOP will hold a narrow majority in the Senate, making it difficult for the Biden administration to push through legislation.
Betting odds show bookmakers think the Republicans are slightly more likely to retain control of the upper chamber.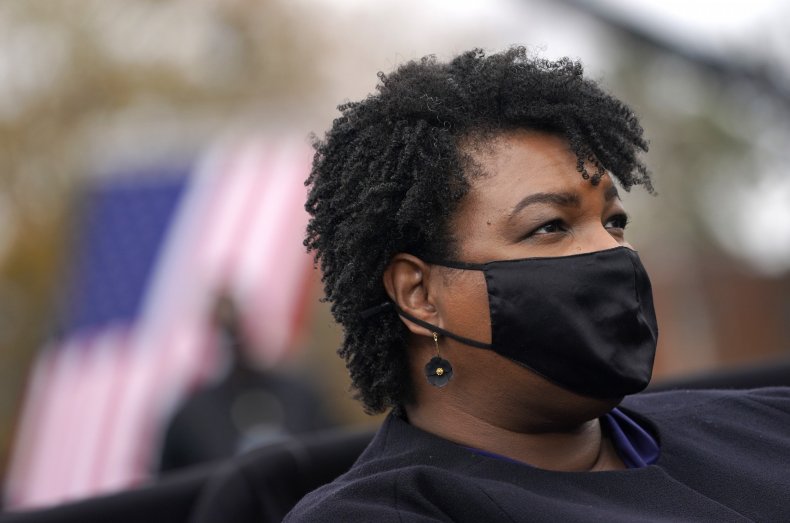 Georgia voting rights activist Stacey Abrams has been advocating for voters to get out in the state.
With just one day to go, she tweeted: "Atlanta is fired up and ready to go for tomorrow's Senate runoff election. Everyday Georgians know that jobs, justice and health care are all on the line as we build back better from Covid-19. Help us get it done."
A number of Democrat celebrities have been tweeting tirelessly about the Georgia runoffs, with many urging their Georgian followers to get out and vote for challengers Jon Ossoff and Raphael Warnock.
Actor Ron Perlman is one star who has urged Georgians to vote for Ossoff and Warnock.
"Dear Georgia, for the love of God please vote for @ossoff and @ReverendWarnock and help rid us of the cancerous piece of dog s*** that is Mitch McConnell. Love, the Perl."
Bradley Whitford of Get Out fame tweeted: "@realDonaldTrump's contempt for @staceyabrams is a testament to her power. If you live in Georgia and you haven't already, please vote."
Actor Mandy Patinkin called on his followers to "call everyone you know in GA and make sure they have their plan to vote."
Will and Grace star Debra Messing urged her followers to vote Democrat: "When you have the President's LAWYER saying the GA election was fraudulent & #Loeffler & #Perdue do NOT DESERVE your vote, AND POTUS saying it's all a sham--WHY would Republicans go vote? Especially since more than 3 million people have already voted, majority POC."
Responding to a tweet that said the Republicans will win Georgia and the Senate, actress Yvette Nicole Brown tweeted: "If you are in #Georgia, PLEASE make this the lie it needs to be."
In a later tweet, she said: "When they are bold enough to be insider traders and white supremacists it's time to vote them out. Sheesh! #PickYourStruggle. Georgia please vote for @ossoff and @ReverendWarnock. Please!"
Oscar-winning director Ron Howard also urged his followers to vote, tweeting: "Citizens of the Great State of Georgia, Please safely make your way to #VoteGeorgia Your state and our country need another massive turnout #Vote Be Well."