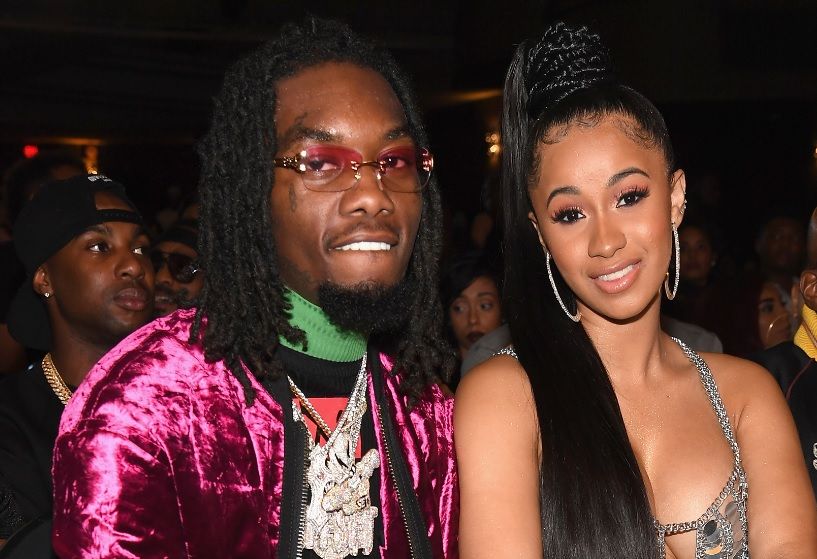 As rumors swirled that rapper Offset cheated on "Bodak Yellow" superstar Cardi B when an apparent sex tape leaked last week, a woman came forward claiming the Migos member was the father of her unborn child. Meet Celina Powell, who claims Offset fathered her baby.
"These past few months have been a complete mess, but I finally found enough strength to open up about what's going on. Yes I am expecting and yes she is a girl. My whole life is changing and right now it's definitely for the better," Powell wrote on Friday, according to a screenshot captured by TMZ.
"I'm not sure what the future holds, but I hope [Offset] and I work on this out for the sake of Karma Lee Cephus. I know y'all like 'this bitch done faked hella pregnancies' but this time there's NOOO doubt," Powell wrote. "I can't wait to meet you my angel." In the past, Powell claimed she was pregnant with babies by Fetty Wap and Chief Keef, TMZ noted.
Powell, 22, made her Instagram private, but continued to talk about Offset on Twitter. "At the end of the day, I'm still going to go thru this pregnancy by myself," she tweeted. "I wish things were different but that's exactly why my child's name is KARMA. But I'll nevaaa leave your side baby, unlike your daddy."
Offset denied the allegations, saying he never met Powell before, sources told the publication.
After Powell's Instagram posts, Cardi B deleted previous messages where she talked about posting a fake sex video to Instagram.
"I'm just going to make things positive out of a bad situation," she tweeted on Tuesday. "If anybody watch the live from last night they can see from beginning to end that I was talking then this guy came behind me and started fake dry humping me. Jesus Christ we both had pants on!"
The scam prompted some netizens to post naked videos from when Cardi B was a stripper, but she wasn't fazed. "People keep posting the nude videos of me like if i wasn't a stripper before. You know there's videos of me stripping with my titties & ass out on YouTube already right," she tweeted on Monday. "Anyways i know i know i got a nice body right."
When contacted by Newsweek, Powell did not respond.