2020 Census Will Ask White People About Origins but Leave Out Questions About Hispanic and Middle Eastern Identities
The U.S. Census Bureau will be asking white Americans to elaborate on their ethnic origins in its 2020 survey, even though the bureau tossed out plans to change how it asks about Hispanic and Middle Eastern and North African identity. The change could lead to a dramatic change in how federal funds are distrbuted and how states draw legislative districts.
People who mark their race as "white" on the Census Bureau form will be asked in the 2020 census to write in "German, Irish English, Italian, Lebanese, Egyptian, etcetera," according to National Public Radio.
But the survey will not include a long-demanded question to gather more data for Middle Eastern or North African (MENA) category. It will also keep Hispanic ethnicity separate from the question of race.
The Census Bureau collects race and ethnicity data base on guidelines set by the White House Office of Management and Budget. The bureau has expressed a need to change race and ethnicity questions to improve the accuracy of data.
The OMB, headed by Mick Mulvaney, said it would make a decision about the questions by mid-2017 but no comment was ever released.
"I cannot overstate the importance of accurate and reliable Census data, particularly concerning race and ethnicity," said Representative Grace Meng (D-NY) in a December 2017 statement urging OMB to revise the standards. "This data is used in everything from how we allocate federal resources to how we determine the distribution of congressional seats."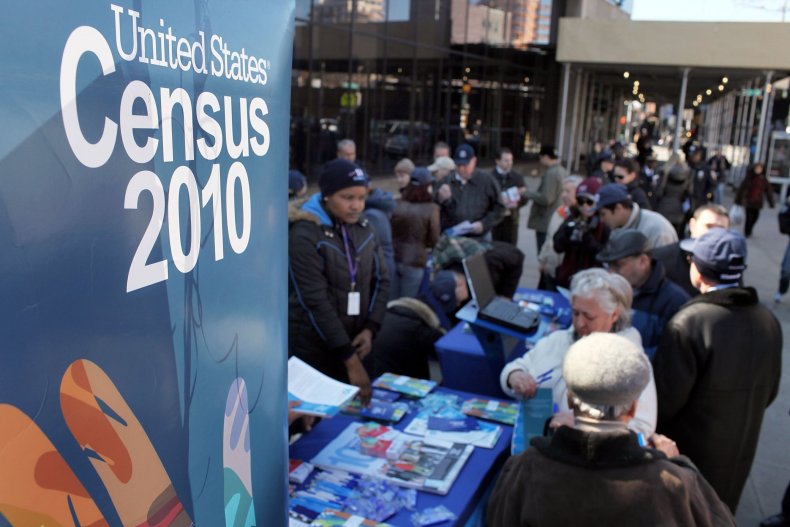 The Census Bureau defines race as "a person's self-identification with one or more social groups" and ethnicity as a determinant of if a person is "Hispanic or not." In a 2017 report, the Census Bureau highlighted the need to ask separate questions for Hispanic and Latino respondents, as nearly half said that they did not identify with any of the race categories approved by the White House Office of Management and Budget (OMB).
"In our diverse society, a growing number of people find the current race and ethnicity categories confusing, or they wish to see their own specific group reflected on the census questionnaire," the report summary said.
Afro-Caribbean and Middle Eastern or North African populations also said they did not identify with any of the race categories in the 2017 report.
"We do feel that more research and testing is needed before we can proceed to implement or propose to implement a separate Middle Eastern and North African category," chief of the Census Bureau's population division Karen Battle said during the quarterly 2020 Census Program Management Review (PMR) on Friday.
Battle said that while the bureau has tested the MENA as a combined question of ethnicity and race, but says that the bureau needs to test the question of MENA as separately from race.
In December 2017, the Justice Department requested that the Census Bureau add a question about citizenship that critics, including members from the National Advisory Committee of the Census, said could deter immigrants from participating in the census.