Trump Justice Department Request For Citizenship Question Could Sabotage 2020 Census, Experts Say
The Department of Justice has requested the Census Bureau include a citizenship question on the 2020 census form that experts claim could sabotage the results.
The DOJ letter dated December 12 said that including a question on citizenship on the census would benefit the department and allow it to better enforce the Voting Rights Act, ProPublica first reported.
"To fully enforce those requirements, the Department needs a reliable calculation of the citizen voting-age population in localities where voting rights violations are alleged or suspected," the letter said.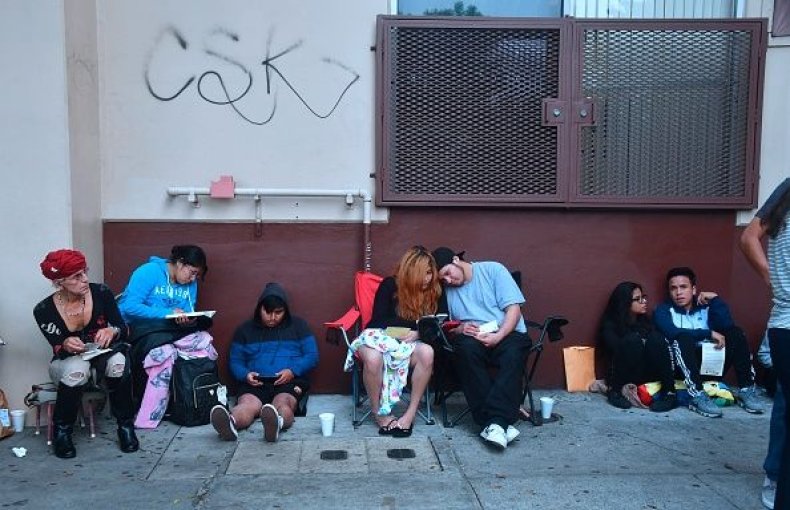 A spokesperson from the Census Bureau said the agency has received the letter and the "request will go through the well-established process that any potential question would go through."
But, critics are saying that including a question about immigration could prevent immigrants from participating in the census data because of fears that the government could use this information against them. This could also lower response rates and make the census more expensive.
"This is a recipe for sabotaging the census," said Arturo Vargas, a member of the National Advisory Committee of the Census and the executive director of NALEO Educational Fund, a Latino advocacy group told ProPublica. "When you start adding last-minute questions that are not tested — how will the public understand the question? How much will it suppress response rates?"
The letter was drafted by Arthur Grey, a lawyer at the Department of Justice, to Census Bureau official Ron Jarmin.
The Trump administration could really hurt the 2020 Census, and it could affect many minorities and Democrats nationwide. Trump will most likely appoint Thomas Brunell, a Texas professor with no experience in government to the top operational job at the Census Bureau, Politico reported last month.
Brunell has worked with Republicans in trying to redraw congressional districts and is the author of a 2008 book titled "Redistricting and Representation: Why Competitive Elections Are Bad for America." If selected for the job, his role will include overseeing the Census' $400 million advertising budget, which the bureau has said is important when convincing undocumented immigrants to respond.