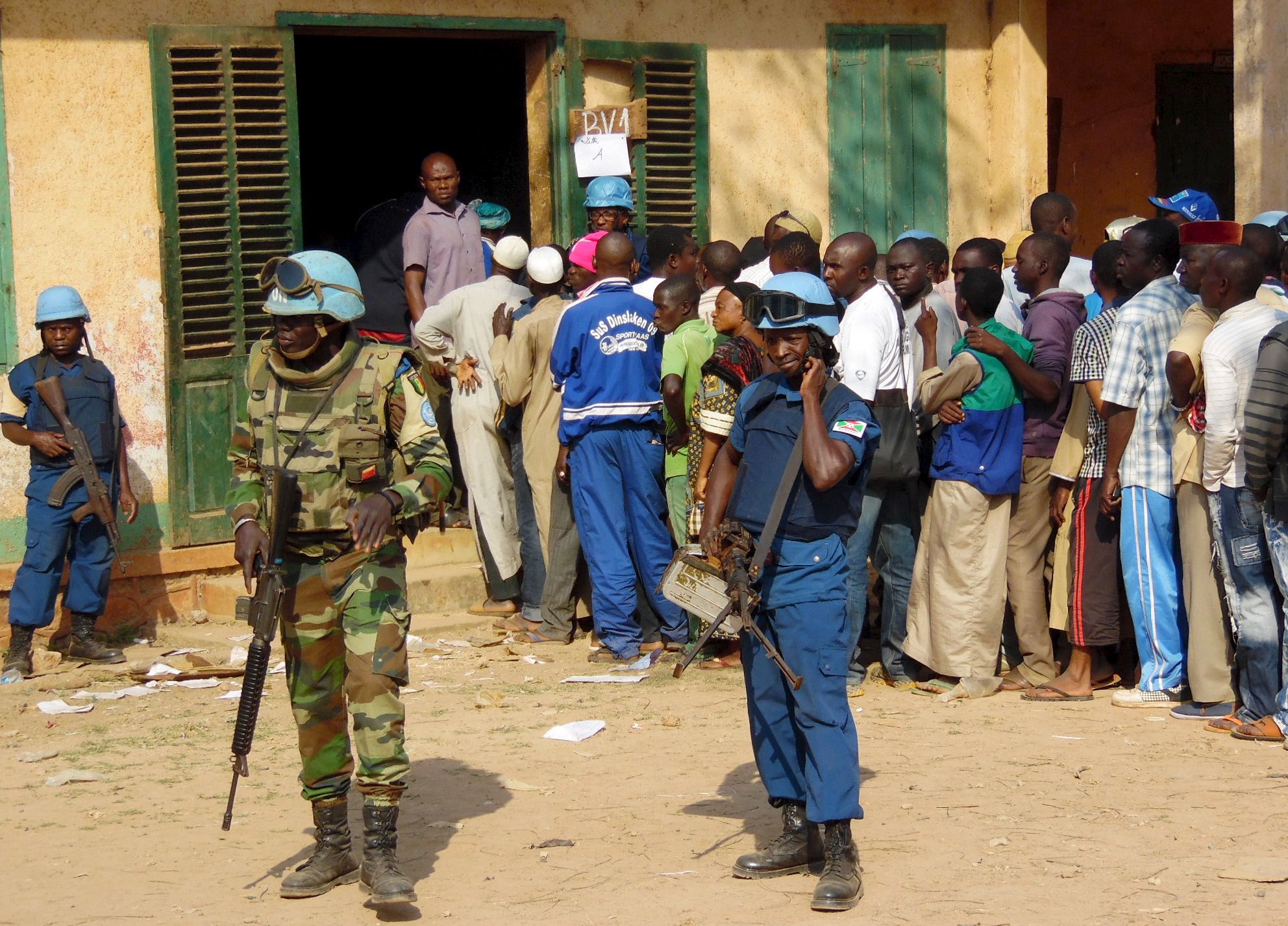 The people of the Central African Republic (CAR) went to the polls on Wednesday as the country held its long-delayed and much-anticipated presidential and parliamentary elections.
The landlocked country, ranked as the third poorest in the world in terms of GDP per capita, has been beset by conflict ever since the Seleka, a rebel group comprised mostly of Muslims, removed former president Francois Bozize from power in March 2013. Christian militias, called the anti-Balaka, formed in response and CAR has seen ongoing ethnic violence between the rival groups.
Thirty candidates are standing in the election to replace Interim President Catherine Samba-Panza, who has held office since May 2014. Whoever wins the vote will face sizable challenges in restoring democracy in CAR and bringing the bloodshed to an end.
Why does the election matter?
CAR has been one of the most unstable countries in Africa since independence from France in 1960, enduring five coups. The 2013 coup resulted in Bozize being ousted and replaced by Seleka leader Michel Djotodia. Though Djotodia resigned in January 2014 and Samba-Panza's transitional government was formed, this failed to stop sectarian conflict between the rival Muslim and Christian militias. Violence has peaked in recent months, with at least 100 people being killed in the capital Bangui alone between late September and late November, according to Human Rights Watch.
The instability has also created a mass exodus, with more than 450,000 Central Africans seeking refuge in neighboring countries such as Cameroon and the Democratic Republic of Congo, and a similar number internally displaced within CAR. Ongoing clashes have forced elections, which were originally scheduled for February, to be delayed four times.
Who could be the next CAR leader?
Among the thirty candidates for CAR president, three are considered frontrunners:
Anicet Georges Dologuele The former CAR prime minister is nicknamed "Mr. Clean" for his efforts to bring transparency to the country's public finances during his premiership from 1998 to 2001. Dologuele, 58, founded the Central African Union for Renewal party in 2010 and has previously worked at financial institutions including the Bank of Central African States, which serves six states in the region.
Martin Ziguele The 58-year-old took over from Dologuele as CAR's prime minister in 2001 and spent 10 years in opposition to Bozize, who seized power in a March 2003 coup against then-President Ange-Felix Patasse. This is his third attempt at making president.
Abdoul Karim Meckassoua An independent candidate from Bangui, Meckassoua, 62, comes from the country's Muslim minority. He is seen as a close ally of Bozize, having served in several senior posts under the ousted leader.
As well as those on the ballot, a significant number of people were barred from entering the presidential race. CAR's constitutional court banned 14 potential candidates from running, including Bozize and Djotodia, and Patrice-Edouard Ngaissona, a prominent anti-Balaka leader.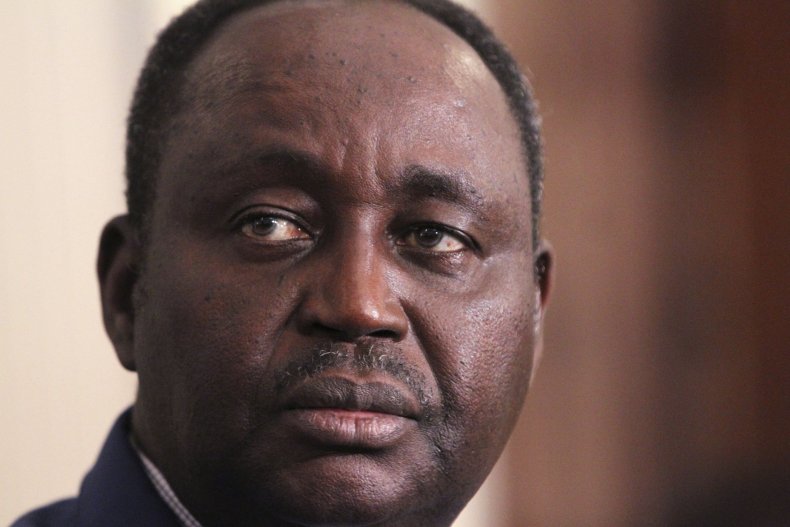 After polls closed, election observers reported on Thursday morning that the vote had proceeded peacefully and legally.
That will be a relief to the country, which had less success when it held a constitutional referendum on December 13-14, in which 93 percent of voters backed changes to the country's constitution that included limiting presidential tenures to two terms. Five people were killed in violence surrounding the referendum, however, and turnout was reportedly as low as 38 percent. In the run-up to Wednesday's election, United Nations (U.N.) Secretary General Ban Ki-moon had calling on all stakeholders "to commit themselves to ensuring that the elections are conducted in a peaceful and credible manner."
The U.N. mission in CAR, which is known as MINUSCA, had almost 11,000 personnel deployed in the country. MINUSCA tweeted on Wednesday that the vote was proceeding "with order and discipline." Election authorities will announce provisional results in the next few days, with the constitutional court obliged to give the final results 15 days after the vote. Then the country will find out if this election was the first step to bringing an end to years of instability.