CEO Henry McInnis Gets 15 Years for Lying to Patients About How Long They Would Live in Fraud Scheme
Henry McInnis of Harlingen, Texas, CEO of the health care organization Merida Group, was sentenced to 15 years in prison on Wednesday for his involvement in a medical fraud scheme that involved lying to patients about their life expectancy in order to enroll them in hospice programs.
McInnis, who had no previous medical experience, told patients with long-term terminal illnesses that they had less than six months to live. Enrollment in most hospice services requires a patient to have a project six months life expectancy. Trial evidence showed that Merida Group targeted patients in congregational living situations, including those diagnosed with dementia and Alzheimer's disease. Merida Group sent chaplains to visit the victims of the scheme to "discuss last rites and preparation for their imminent death."
However, some of those patients were expected to live longer than six months. In some instances, patients on Merida Groups rolls were driving, working and "even coaching athletic sporting events."
Merida Group submitted over $150 million in false claims in the case. Much of the money went to enrich McInnis and other Merida Group executives. According to the U.S. Department of Justice, witnesses testified McInnis had Merida Group employees enroll patients that were ineligible for other hospice programs for extended periods of time. Employees that refused to go along with the scheme were fired or reprimanded.
"This a notable and egregious case will remain with our investigators for a long time," Special Agent in Charge Miranda Bennet told Newsweek in a Friday email. "Mesquias and McInnis exploited vulnerable beneficiaries across south Texas, falsely telling patients they were dying to fraudulently enroll them in hospice care while preventing them from getting curative care they needed. Without regard for the lives of beneficiaries, these two defrauded Medicare of more than $120 million dollars, which they spent lavishly on personal travel and entertainment."
Medical records were altered at McInnis' behest in order to make it appear that some patients had incurable illnesses. McInnis told Merida Group employees that the records were changed in order to meet insurance company audit requirements.
Physicians were bribed to enroll patients in Merida Group programs under McInnis' leadership. Marketers were also offered money to recruit patients for the company's "extremely expensive" hospice care.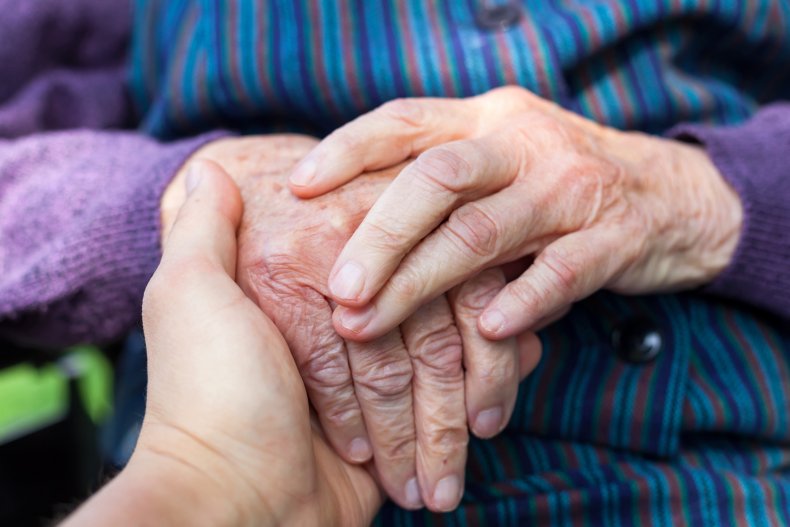 "McInnis preyed upon some of the most vulnerable members of our society, including many who suffered from diminished mental capacity and who were falsely and cruelly told by co-conspirators that they had only months to live," said Acting Attorney General Nicholas L. McQuaid of the Justice Department's Criminal Division in a Wednesday statement.
In November 2019, McInnis was convicted by a federal jury on six counts of health care fraud and one count each of conspiracy to commit health care fraud, obstruction of justice and conspiracy to commit money laundering. Two of McInnis' co-conspirators were also found guilty at the time including Rodney Mesquias, the owner of the hospice and home health providers. Francisco Pena, who served as a medical director for Merida Group, was also found guilty.
At the time of his conviction, Pena served as the mayor of Rio Bravo, Texas.
Evidence at the three-week-long 2019 trial showed that McInnis and Mesquias used the money to purchase high-end items such as jewelry, real estate, a Porsche and season tickets for "premium seating" to see the San Antonio Spurs basketball team.
Pena and other medical directors were given financial kickbacks for falsely certifying the eligibility of patients for Merida Group's services.
"It's disgusting how these three made millions by lying about and manipulation people's end of life care," said Southern District of Texas U.S. Attorney Ryan K. Patrick in November 2019. "These men won't have season tickets or nice cars where they are headed."
According to the Office of the Inspector General for the U.S. Department of Health and Human Services, 658 civil settlements and judges were handed down for Medicaid fraud in 2019. There were 1,111 convictions for Medicaid fraud during the same time frame.
Updated (2/09/2021 12:19 a.m. EST): This story has been updated with a statement from Special Agent in Charge Miranda Bennett.