CES 2022: Main Keynote Presentation Schedule and How to Watch
The 2022 iteration of the Consumer Electronics Show (CES) will be formally kicking off soon as an in-person event in Las Vegas, but there will be an opportunity to watch some of the keynote presentations from the comfort of your own home.
According to the official website, there will be over 2,200 exhibitors in attendance, with representation from the likes of LG, Samsung, Sony and Nvidia.
As such, anyone with a keen interest in the fields of home entertainment, gaming or computing will definitely want to keep abreast of the announcements here, as well as all of the cutting-edge gadgets that will debut.
On that note, you might be wondering how you can actually watch the various conferences that are being held.
While 2021's show was entirely virtual, CES 2022 will be a hybrid event comprised of both livestreams and in-person booths for those who can make it to the physical showfloor at the Las Vegas Convention Centre.
If you are hoping to attend remotely, there is a digital venue registration option that grants access to certain presentations and lets you interact with a number of the exhibitors. However, this is primarily intended for use by the media and those affiliated with the technology industry.
As such, unlike with this year's E3 expo (which was fully open to the public via a special portal) you will need to meet stringent criteria if you want to register, and even then admission is quite expensive.
Fortunately, select parts of CES 2022 will be available to watch for free.
Here's a breakdown of everything you need to know.
CES 2022 Schedule and How to Watch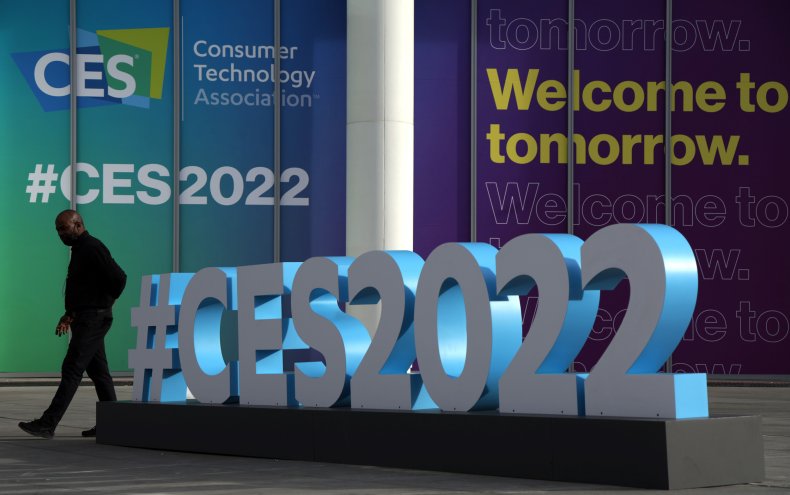 Although CES 2022 is officially listed as starting on January 5, many of the biggest keynote presentations will be taking place today (January 4).
The whole tradeshow will finish on January 7. It was originally supposed to last until January 8 but was cut a day short as a precautionary measure relating to COVID-19.
Many major companies—such as Google, Amazon and Microsoft—have already withdrawn from the in-person event (again, owing to coronavirus), so the remaining exhibitors will hardly be pressed for time.
So, here is when the biggest keynote presentations (that are publicly available) will be taking place and how to watch each of them.
Please note, there is some overlap in the schedule, but you can always watch recordings of any that you miss.
| | | |
| --- | --- | --- |
| Keynote Presentation | Start Time | How to Watch |
| AMD Product Premiere | January 4, 10 a.m. ET | Link hosted on AMD Website |
| Nvidia Special Address | January 4, 11 a.m. ET | Nvidia Facebook, Twitter and YouTube channels |
| LG Reveal Event | January 4, 11 a.m. ET | Livestreamed on YouTube |
| Intel Keynote Presentation | January 4, 1 p.m. ET | Link hosted on Intel Newsroom website |
| Hyundai Reveal Event | January 4, 6 p.m. ET | Livestreamed on YouTube |
| Sony Press Conference | January 4, 8 p.m. ET | Link hosted on Sony website |
| Samsung Keynote | January 4, 9:30 p.m. ET | Livestreamed on news.samsung.com |