After Cheating Scandal, Chainsmokers DJ Alex Pall Is 'Miserable' Over Tori Wood Breakup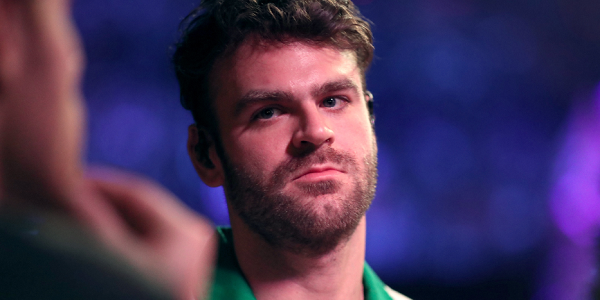 The Chainsmokers' Alex Pall is singing the single-boy blues after being dumped by his girlfriend Tori Woodward last week. On January 16, Woodward dropped the DJ for cheating on her in an Instagram post. They dated for three years.
Woodward wrote that Pall did not apologize after she learned he had several romantic encounters with other women. But Pall seemed to be singing a different tune when he was spotted by TMZ cameras at LAX airport in Los Angeles on Tuesday. The 32-year-old New York native only had one word to describe his new life as a singleton: "Miserable."
The Chainsmokers, an EDM-pop duo comprised of Pall and 28-year-old Andrew Taggart, are slated to give their first performance in Qatar on Thursday. "I'm looking forward to getting out of the country," he said.
Despite the couple's bitter split, Pall wished Woodward "nothing but the best." He added that "she deserves a better guy than me."
Pall also said he will "be a better person" after his falling out with Woodward and that learned a great lesson: "Take care of those who love you."
Woodward often used social media to document her relationship with Pall. But she surprised Chainsmokers fans last week when she used Instagram to share a photo of Pall kissing another woman. The screenshot was removed, but it was captured and posted by People before it was taken down.
"They'll look you in the eyes and tell you they love you. Then destroy you without a second thought," Woodward captioned the photo.
In another post on Woodward's Instagram Stories feed, she said Pall admitted he cheated on her a number of times during their relationship, including some romances with women she previously asked him about.
"After hours of begging him for scraps of honesty I chipped away just enough to confirm that this is not the first time he's remorsely [sic] cheated on me," Woodward wrote. "That 'psycho bitch' from Vegas, the 'lame Instagram model' caught on video and countless others he looked me in the eyes and swore on his life he never touched. Consistent outright denial faded to him explaining that because all men do it, it's not that bad. And in different words, that because he's famous now, he had a different rulebook for decency."
The Chainsmokers became international superstars after their single "Closer," featuring Halsey, landed the No. 1 spot on Billboard's Hot 100 in 2016. Their debut album, Memories…Do Not Open, also scored big on Billboard's album chart, claiming the No. 1 spot in April 2017. Their song "Don't Let Me Down" also won the duo a Grammy, their first, in 2017 for Best Dance Recording.