'The Challenge': Cara Maria Sorbello Talks About Her Vendetta and Her 'Complicated' Relationship With Kyle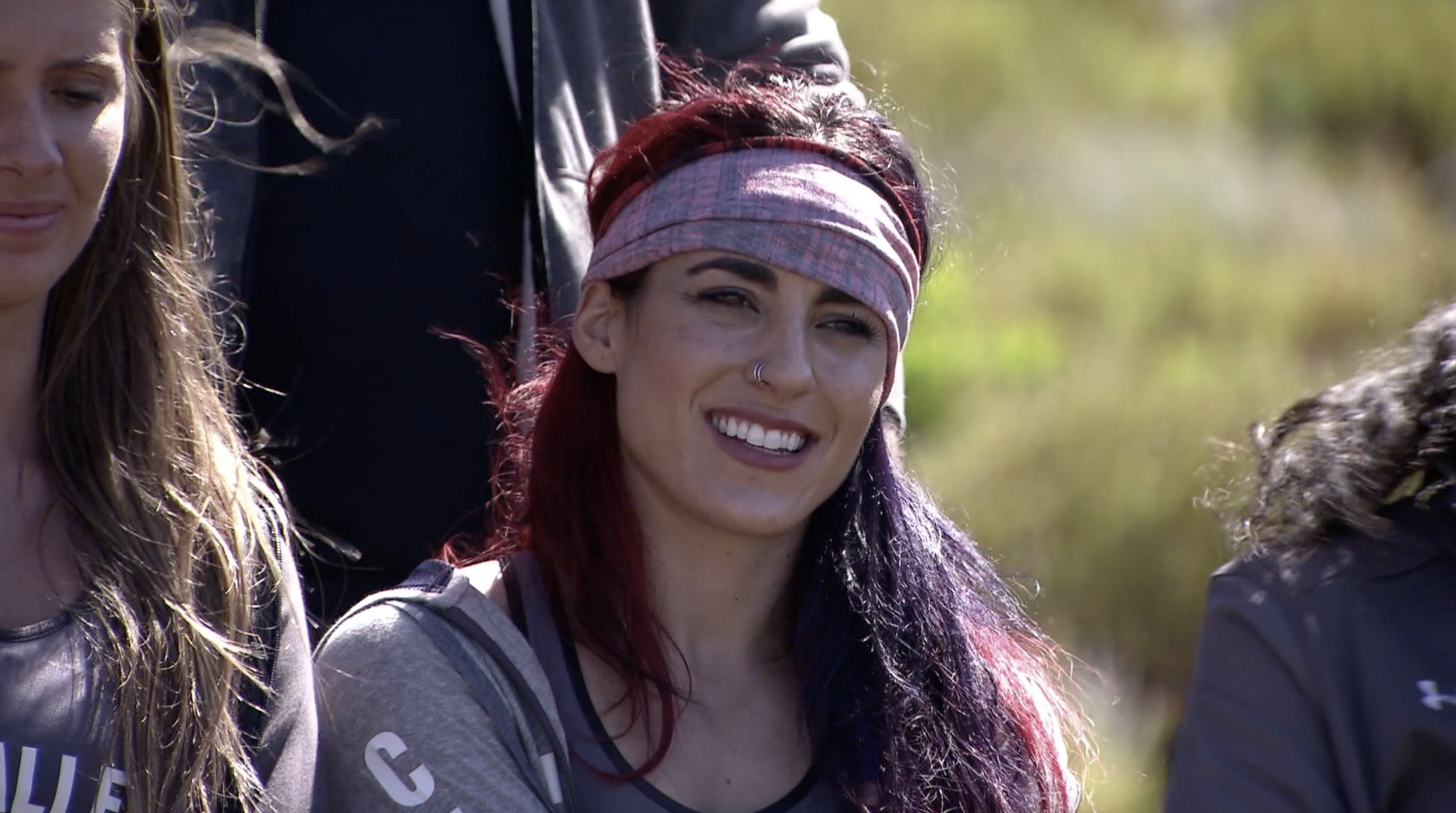 Cara Maria Sorbello has a tough road ahead of her on The Challenge: Final Reckoning, and even though she may not have anything to prove, her competitive nature means she wants to make it to the final. She did so for the first two parts of the trilogy, 2017's Dirty XXX and Vendettas earlier this year.
Sorbello, 32, has been on 12 seasons of The Challenge since she first joined the competition with Fresh Meat II in 2010. She is one of the fiercest competitors in the game, winning three times, and emerging the sole winner of the last challenge.
In Season 32, which will premiere at 9 p.m. ET on MTV, she must work with Marie Roda, one of her "enemies," to win the $1 million prize. What makes that especially difficult for Cara Maria is that her teammate fabricated their rivalry. In her opinion, there were other people she could have been partnered with instead of Roda. Not only does she have that obstacle in her way, but she also knows that she has a target on her back going into the house because of her latest win.
"There's a lot of not happy people, so it's basically walking into a lion's den because they're going to stop at nothing to get rid of me," she told Newsweek Monday. "It's flattering. It's a compliment. It means I did something good, but it just means that the road ahead is gonna be a lot harder."
Sorbello spoke about her feuds, both this season and "biggest" overall, the teams' challenges and the "really complicated" situation with Kyle in an edited Q&A. As shown in the exclusive clip above, things get crazy.
Can you talk about your vendetta and your first reaction to finding out Marie was your partner?
Honestly, I'm frustrated because I have so many vendettas. I've got Tony. Me and CT got into it on Rivals I [in 2011]. Me and Johnny have been getting into it for every single season we've been on together, up until the very last one on Vendettas, when we were finally somewhat cool with each other because we were in the same corner. Even Kailah could've been an option.
The thing that frustrated me with being Marie's partner was she made it happen. All I ever did was like a tweet that said, "Why does Marie keep coming back?" When I met her on Battle of the Seasons [in 2012], I was not a fan of her because all she wanted to talk about was followers, social media and what people were saying about her. Then I liked that tweet, which is the worst regret of my life.
I feel like she's just using me for the attention. Her thing [on The Challenges] is partying. …She's just there to make some TV time and leave.
Were there any reasons that you were glad Marie was your partner?
No. None. Mostly just because I feel like she was using me and she was forcing the vendetta and forcing to be my partner because I did not acknowledge her. She talked all crap in confessionals. She talked crap on Twitter. She was nonstop. And I ignored her. I'm like, "If I don't give her any attention whatsoever on social media, if I don't acknowledge her at all, then there's no way they can make us partners because it's a one-way street." … If we can make it to a final together, then I think I deserve $1 million for that.
... I feel like a big thing with her is she has no confidence in herself and it's easier for her to say, "Oh, I lost because I didn't care or because I was joking or because I was being funny Marie," than for her to actually really try and give her heart and lose and have that on herself.
I have no confidence in myself going into these Challenges, and I gotta pull that out of Marie and show her she can come through, that she can do it and she's not a joke. My job this season is to be a good partner. I hope I don't let my pride and my competitiveness get in the way of that, because I'm very competitive and I get angry when I lose.
In the trailer, T.J. calls himself the "dirtiest player in the game." Do you agree or disagree?
T.J. is absolutely the dirtiest player in the game. T.J. should be my partner for the Final Reckoning after all the crap he's put me through. T.J. is my biggest vendetta every time I show up to a challenge and he's like, "You're going in the water" or "You're eating this crap."
Can money change the vendettas?
You think $1 million would change everything, but sometimes, hate and pride are a lot stronger than $1 million.
What was your mindset going into this season with Kyle there in terms of your strategy for the game and the inevitable drama that could affect your gameplay?
The whole Kyle situation is really complicated to me because right after Vendettas he was trying to get me to go out to the U.K. to visit. I had [said to] him when we were leaving things off, "Dude, you're in your country, I'm in mine. So when we're together, we'll do our thing. But when we're apart, we'll do our thing." And he goes, "If you were to be with anybody else, you would break my heart."
He had wanted to come out to Boston, and I had a whole event and gig set up, so he was coming out to visit me, and he was not gonna come out if I was talking to somebody else or if I was interested in somebody else.
Then when we show up on The Challenge, he's telling me he's got a girlfriend and then clearly he's got other things in mind when he's on The Challenge with me in the first night of the house and on top of that, he's not even treating me like a friend. Kyle on the first night—you're not even going to see the extent of it—is an incredible d*** to me. So not only did I lose somebody that I was hooking up with that made Vendettas a great experience for me... He was a lovable goofball [on Vendettas]. This season, he is just a narcissistic lying dirty d***. Literally.