'The Challenge: Final Reckoning' Exclusive: Why Veronica Portillo Threatened to Quit While Working With CT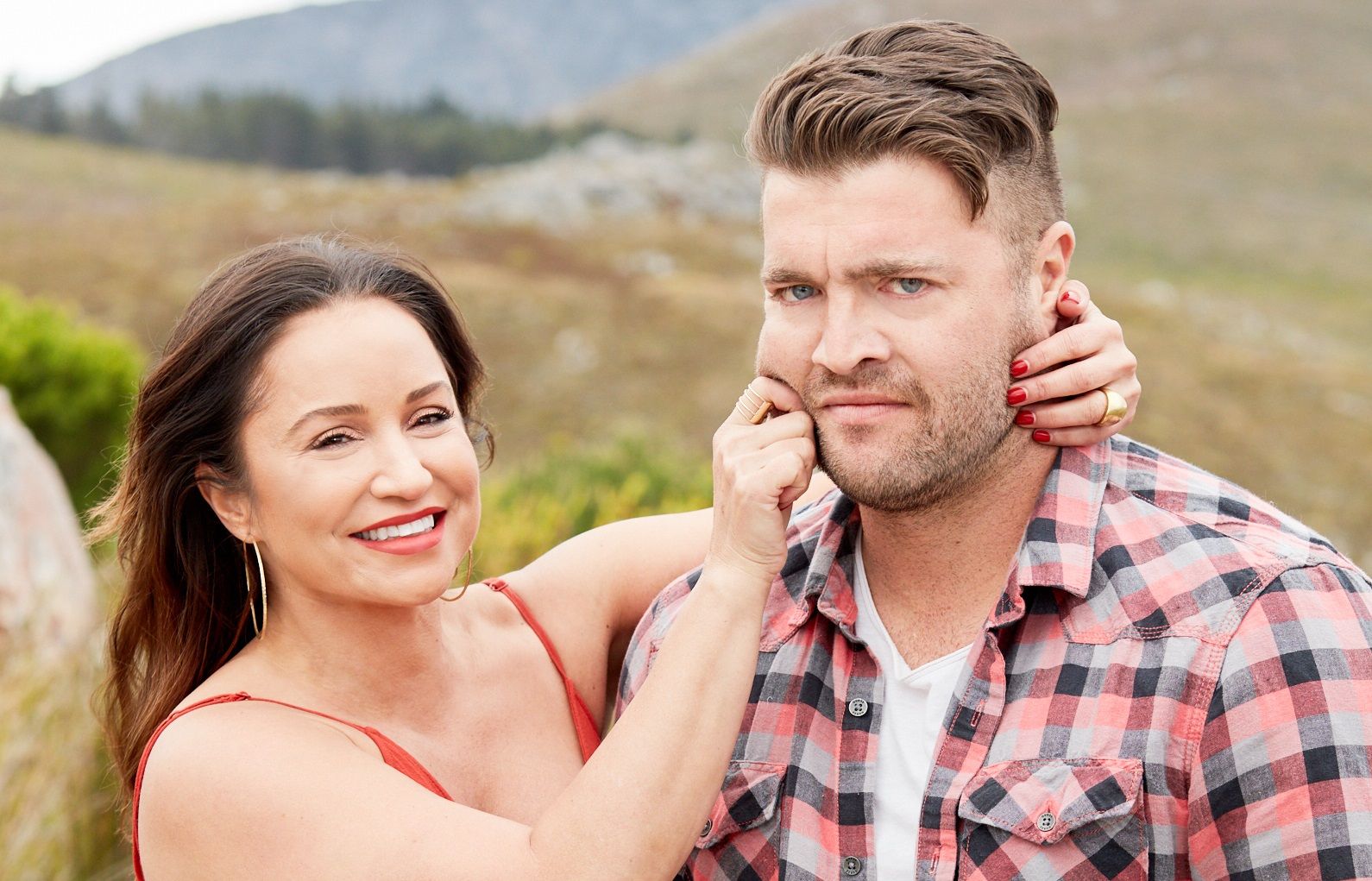 While CT Tamburello and Veronica Portillo look like the team to beat on paper on The Challenge: Final Reckoning, they came in last place and went to the redemption house in Tuesday's episode.
In the challenge, the teams had to make their way from one platform to another over water using steaks and ropes. Host TJ Lavin informed the competitors there wouldn't be an elimination round and the last place team was out of the main house. Veronica fell off the first steak and said her height put her at a disadvantage.
"I felt s****y. I obviously did not feel proud of my performance," Veronica told Newsweek Tuesday. "It's a game of luck at the end of the day though because had this challenge not been a purge, we wouldn't have ended up in the redemption house."
CT was angry with Veronica. He repeatedly said she didn't show initiative or any sign she wanted to win and refused to talk to her once they got to the redemption house. He thought everything was a "joke" to her and their team was a "joke."
"I don't think CT could put all the blame on me because yes, I did fall, but his way of communicating with a partner in a competition really isn't strong," Veronica said. "There's a lot of things you can do when you have a teammate in helping them succeed or in helping them do better, and I don't think he's someone that is used to doing that."
In the redemption house, CT said he was done trying to talk, to which Veronica replied she'd quit. "I was very mad at the moment. If his attitude continued, I wouldn't feel bad about walking away," Veronica told Newsweek. "This is a team challenge and if he was going to be disrespecting me and treating me like garbage the entire time, I didn't need to subject myself to that. At the end of the day, it's our choice to be there."
CT and Veronica have years of experience on the MTV competition series. He started on The Inferno in 2004 and has been on 17 Challenges, including spinoffs. He is a four-time winner and has made it to five other finals. Veronica started on Challenge 2000 and has been on 12 seasons, including Champs vs. Pros in 2017. She is a three-time winner and has made it to one other final. Yet, he felt they were "Team Layup" on Final Reckoning.
While Veronica had a nightmare she'd be partnered with CT before the season began, she was happy when she learned they were a team. "I thought we had good relationships in the house," she said. "I felt he would help me bring an intimidation factor to the game that I've never really had on my own." Even once they were in the redemption house, she thought they had a good chance of getting back in the game.
Though Jozea Flores and Da'Vonne Rogers earned their way back into the main house through the Double Cross, "they kept on telling us it was going to be different every single time," Veronica said. "We thought we were going to have to either have the luck on us where we got to choose the team we would go up against, or we would have to convince everyone else we were checked out of the game so they would choose us and then we would be able to beat them." CT calling them "Team Layup" helped there.
Veronica was glad the redemption house existed and not just because it gave her team another shot at competing for the $1 million prize. "Had CT and I walked off the show the day of this purge, we wouldn't have been able to be friends," she said. "I'm sure he would have never really gotten over his anger towards me, but since we had that time, we were able to come around and actually form a good relationship and have mutual respect for each other."
The Challenge: Final Reckoning airs Tuesdays at 9 p.m. on MTV.