Chamath Palihapitiya Favorite Over Gavin Newsom to Win 2022 California Election—Bookmakers
Billionaire venture capitalist Chamath Palihapitiya is still the bookmakers' favorite to succeed Gavin Newsom as California governor, despite appearing to rule out an imminent foray into politics.
The CEO of Social Capital has been tipped as a potential candidate in the state's gubernatorial election scheduled for 2022—with the possibility a vote could be held even sooner if a recall effort by Newsom's opponents proves successful.
British betting site Betfair priced the former Facebook executive at 5-4 (an implied chance of 44 percent, according to the bookmaker).
Palihapitiya pushed the current governor into second place in Betfair's ranking, with Newsom given odds of 6-4 (an implied chance of 40 percent).
Way out in third was independent candidate Dakota Vaughn, with 10-1 (9 percent), followed by veteran Daniel Mercuri (12-1, 8 percent), running on a conservative platform.
Errol Webber, a Republican who failed to win in the 2020 election for the 37th Congressional District, and Major Williams, another Republican candidate, both had odds of 16-1, or 6 percent.
On Wednesday, Palihapitiya was asked about running for governor. He told the All-In podcast he was "not ready to do any of that," citing his ongoing business ventures and concerns about future conflicts of interest.
"What I need to do is, I need to figure out a) My business and where it's going and then b) I do think it's worth figuring out what are the conflict of interest laws and what do you have to do if all of this were to come to pass, because I cannot make a credible decision unless I do that," he said.
"I just have things that I want to do, and that to me is the most important thing. I'll just be really honest with you, I'm working on something in batteries that I think is important for a lot of places more than just California. So if I have to abandon this battery project, I wouldn't do it, it's just that simple. I've got to figure it out."
Speculation that Palihapitiya—who owns the Golden State Warriors—was considering running came after he shared a campaign website created by a supporter. He has long been an outspoken critic of Newsom and his policies on tax and law enforcement.
In a tweet on January 27, he wrote: "Dear journal, today was busy: 1. bought some YOLO calls on $gme 2. announced i'm running for governor of CA?" He did not elaborate further.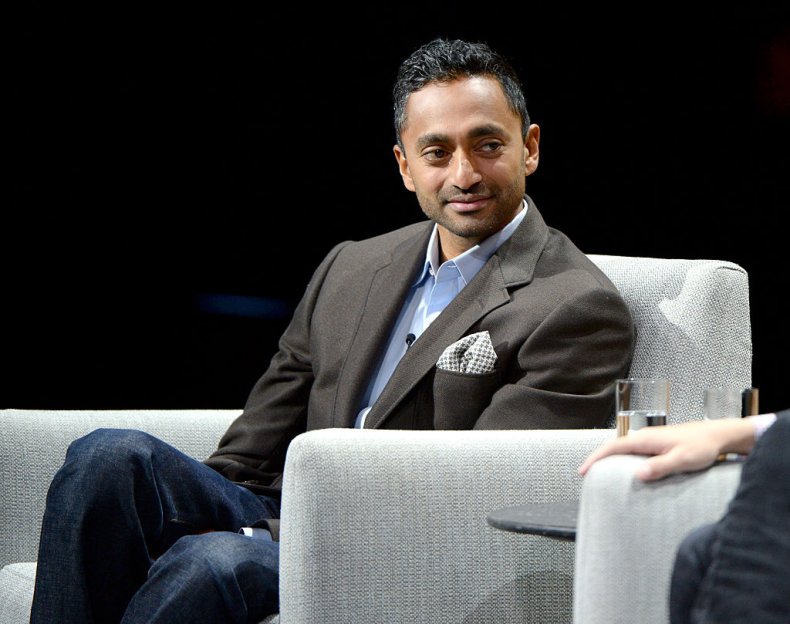 Last month, when GameStop's stock was soaring, Palihapitiya donated half a million dollars he apparently made in profits from the soaring value of the company's shares to Barstool Sports' Barstool Fund, which helps businesses struggling because of COVID-19.
Newsom's popularity has waned in recent months. Last spring he was praised for his early response to the pandemic, having issued the nation's first statewide stay-at-home order.
But he has faced growing opposition to further measures aimed at curbing the toll of the virus, including closing schools and businesses, and his popularity has ebbed according to recent opinion polls.
His opponents have spent recent months gathering signatures for a petition seeking to force a recall, which would trigger a contest before 2022.
The Recall Gavin Newsom campaign claims to have gathered more than 1.4 million signatures, approaching the 1,495,709 that are needed by March 10 in order for the recall to be confirmed.
Newsweek has contacted the offices of Newsom and Palihapitiya team for comment.