While conservative voices in America warn against the dangers of incorporating critical race theory and decolonization into university curriculum, one Bryn Mawr assistant professor is taking her anti-racism teaching methods to universities nationwide.
Chanelle Wilson, assistant professor of education and the director of Africana studies at Bryn Mawr, has conducted webinars and workshops about teaching in an anti-racist and decolonial way in about 10 schools since September. Those universities include Penn State; Washington and Lee; University of Colorado, Boulder; and the University of Kansas. Overall, her presentations are designed to assist educators in creating and teaching a less oppressive curriculum.
"Race is so ingrained in the founding of the country and the way it operated that it is present in education as well," explained Wilson, who taught high school before teaching at Bryn Mawr.
Wilson said that as a teacher she realized she was perpetuating harmful practices supporting systemic racism, which led her to question how students are taught.
"We're using the same system that we didn't even create. There are ways that could be more just," said Wilson, noting that people may be striving for anti-racism but still operating in a racist system. "I'm trying to work with other faculty and grad students on looking at the way that we can uncover unjust systems and recognizing we can do something about it."
Wilson's recent webinar presented to Penn State educators on April 28 was entitled "Is My Syllabus Oppressive? An Introduction to Critical Review and Revision." The webinar was meant to provide "background information necessary for participants to begin to establish an anti-racist and decolonial education practice" with an objective to "promote reflection among the participants on their own positionality and practice and to engage them in thinking about the steps needed to deconstruct and reconstruct their own pedagogy and curricula in equitable, just, and inclusive ways."
Wilson uses multiple texts including the "Keele Manifesto for Decolonizing the Curriculum," from which she chose five of 11 principles to guide her work. She also noted she employs a plethora of strategies that invite active student engagement.
Grading is a good example of a practice that needs to be re-examined, she said.
"The ways that they have been used can act as gatekeepers to someone's progress," she noted.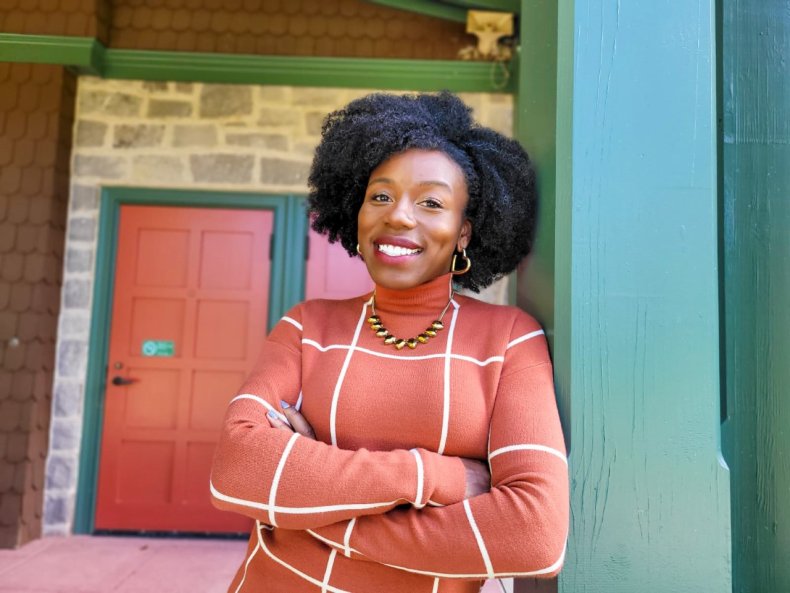 However, her webinar is controversial among critics of both critical race theory and decolonization.
"Still waiting on the speaker to address the word or term "syllabus" said Twitter user @sarahlhammer.
Twitter user @truthisunbiased tweeted, "This whole thread is a nightmare come to life. Just outright bigotry, racism, intolerance, disinformation, anti-factual theories, rejection of history etc. Essentially they want to take the inherent flaws of human and human societies and claim that 'ONLY THEY' can stop them."
Both comments were made on the thread from a tweet by Karlyn Borysenko. Borysenko describes herself as an "unwoke activist."
Likewise, well-known conservatives have been speaking out on what they say are the negative effects of the incorporation of critical race theory and decolonization into the educational system.
American conservative activist, radio talk show host and co-founder of Turning Point USA Charlie Kirk described critical race theory as "fundamentally racist in itself."
"It reaches racial targeting against whites and sometimes Asians, and scapegoats entire groups based on nothing more than the melanin in their skin and justifies itself by arguing this isn't based on race, but on power dynamics—well, that's nothing more than Cultural Marxism reinterpreted with new euphemisms," Kirk told Newsweek.
"Critical Race Theory and this 'decolonial' nonsense has divided the country, which is what it was designed to do—shaming those who disagree with it until they capitulate out of fear of being called racist or bigoted. But normal parents and average Americans who are not part of the radical university system, the far-left activist community, or media elite know this is absolute poison," he continued.
Republican Idaho State Senator Jim Rice agrees.
"It's really dangerous when you start teaching kids theories of race guilt—we've seen where that went with anti-Semitism in WWII and leading up to it," Rice told Fox News on Friday, referring to the recent Senate bill that passed banning critical race theory in Idaho public schools. "We want all of our citizens to treat each other with respect and dignity and we want schools to focus on teaching."
Still, Dr. Paul Hanstedt, the director of the Houston H. Harte Center for Teaching and Learning at Washington and Lee University who brought Wilson's workshop to the university, praised her work and noted its value.
"The reason we bring in people like Dr. Wilson is because she specialized in what the experience of systemically marginalized students have been and the ways in how we do things in the classroom can be an impediment to learning," said Hanstedt, noting that the murder of George Floyd was a wake-up call for the portion of the country that hasn't had to worry about the way in which assumptions and racism is woven into the country and world we live in.
"Our goal is to have every student to perform at top level. What we're coming to understand is that how we structure our courses, our syllabi can get in the way," he continued.
For her part, Wilson said the beginning of change is people recognizing the problem and then trying to help them think about what is something they can do individually to respond to it and disrupt it.
"Race as it functions was created to divide, and establish hierarchy. We created it. Just like gender—it's something we created to decide upon norms. ... In the U.S. it's in all facets of life because the U.S. was founded on race," she said. "For me, I come from a place to understanding. Once they can't unsee it, many people want to do something about it. Because people are getting louder about injustices it's clear there's something that needs to be done."
Kirk emphatically disagrees.
"Instead of learning how America is the most accepting, benevolent, and free society ever to grace the earth, students are being taught to hate their own home," added Kirk, noting how destructive it is and that the destruction it causes will get worse before it gets better. "I'm not saying America hasn't made mistakes, but America is not a mistake, it's a miracle of self governance and freedom."