Are Channing Tatum and Zoe Kravitz Dating?
Channing Tatum and Zoe Kravitz have fueled dating rumors after being seen spending time together in New York City on Wednesday.
The actor and Big Little Lies star were seen hanging out in East Village and enjoying a bike ride in photos obtained by Page Six.
One photo showed Kravitz with her arms wrapped around Tatum's shoulders as he cycled around along the sidewalk and she stood on the bicycle's peg.
Kravitz and Tatum have previously dispelled romance rumors in the past, but insiders now claim their friendship is more than just that.
An unnamed source speaking to E! News on Thursday said of Kravitz and Tatum: "There's more than a friendship going on with Channing and Zoe.
"They are spending a lot of time together and having fun. They are more than just close friends or co-stars. Their relationship has grown into more."
Tatum and Kravitz first sparked romance rumors in January after the actress had filed for divorce from husband Karl Glusman, however a source told E! News at the time that she was "still single."
Newsweek have contacted representatives for Kravitz and Tatum for further comment.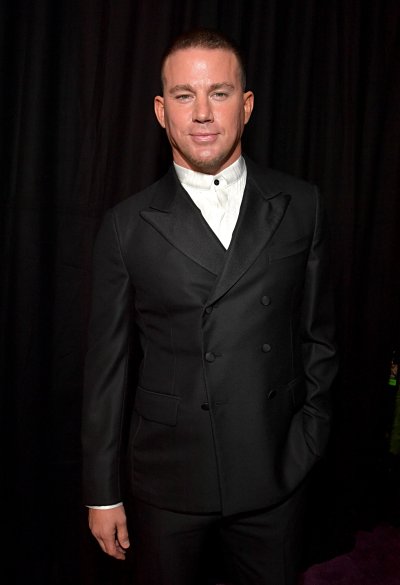 The pair are said to have first met while working on the film Pussy Island, which is Kravitz's directorial debut and stars Tatum in the lead role as a tech billionaire named Slater King.
The High Fidelity star spoke to Deadline in June about casting Tatum in the role, saying: "Chan was my first choice, the one I thought of when I wrote this character.
"I just knew from Magic Mike and his live shows, I got the sense he's a true feminist and I wanted to collaborate with someone who was clearly interested in exploring this subject matter."
Tatum added in the same interview that he was shocked when Kravitz called him to offer him the lead role because it was something so different to what he's done in the past.
He said: "No one gives me a chance to play a role like this, everybody throws me down a different alley and expects me to do a certain thing."
Tatum has been single since October 2020 following his break-up with on-again-off-again girlfriend Jessie J.
At the time, the singer confirmed their split in a now-deleted post on Instagram in which she said "single life in a pandemic is [crystal ball emoji]."
The Magic Mike star was previously married to Jenna Dewan from 2009 to 2019, and they share 8-year-old daughter Everly.
Kravitz filed for divorce from husband Glusman in December 2020 after 18-months of marriage, People confirmed at the time.
Before Glusman, Kravitz was romantically linked to Penn Badgley from 2011 to 2013, according to Us Weekly.