What really happened at Chappaquiddick Island on the night of July 18, 1969?
It only took 49 years, but the most famous car accident in American history—which resulted in the death of 28-year-old Mary Jo Kopechne in a vehicle driven by Senator Ted Kennedy—is finally getting the big screen treatment. Chappaquiddick, directed by John Curran and starring Jason Clarke as Kennedy and Kate Mara as Kopechne, opens in theaters Friday.
On the evening in question, the 37-year-old Kennedy, by his account, accidentally drove his vehicle over the south edge of Dike Bridge, in Edgartown, Massachusetts, and into the pond below, where the car landed upside down in the water. Kennedy, the youngest brother of President John F. Kennedy and Robert F. Kennedy, managed to escape the vehicle and survive. He waited hours to alert the police. Kopechne, his passenger, died. The pair had been driving back from a party on Martha's Vineyard held for the "Boiler Room Girls," who had been staff members on Robert's 1968 presidential campaign.
The tragedy became a national scandal that has continued to fascinate both the media and the American public for decades. As you prepare to see Curran's new film about the incident, here's a guide to some of the unsolved mysteries of Chappaquiddick.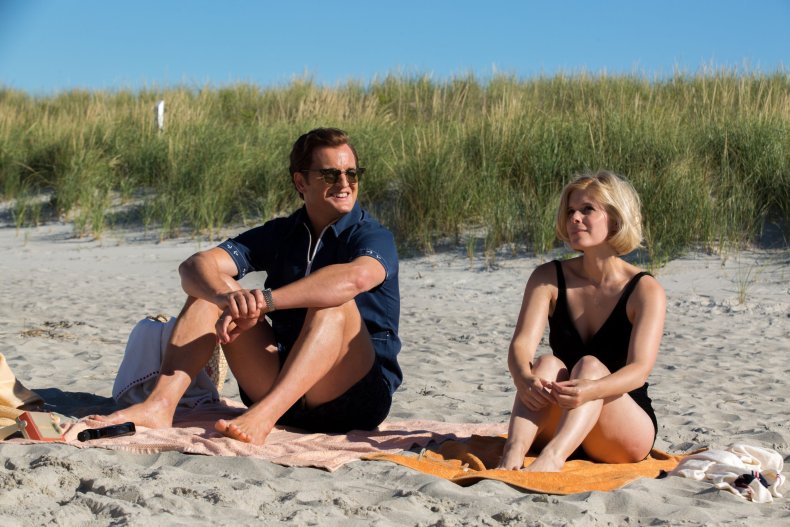 What caused Kennedy to drive off the one-lane bridge and into the water?
The senator claimed he was not under the influence. But according to Judge James A. Boyle, he "failed to exercise due care as he approached the bridge," and the speed of his vehicle was "possibly reckless." Also, the intersection was disorienting, especially in the dark, and there was no guardrail.
Kennedy's explanation, paraphrased by the Boston Globe: "He was confused. He thought the ferry was the other way. He turned right. There were no lights or signs to alert a nighttime driver to the bridge, which was at an odd angle to the road. By the time Kennedy knew what was happening, it was too late."
Why did Kennedy leave the scene of the accident and wait so long to contact authorities?
This is, of course, one major question of the Chappaquiddick scandal: What was Kennedy thinking? Was he in shock? Delusional? Or under the influence? (Kennedy denied driving drunk.) What's known is that after surviving the accident and trying unsuccessfully to save Kopechne, Kennedy returned to Lawrence Cottage and did not report the incident to authorities for about 10 hours. "I was exhausted and in a state of shock," Kennedy said in a dictated statement that day. "I remember walking around for a period and then going back to my hotel room. When I fully realized what had happened this morning, I immediately contacted the police."
Kennedy eventually pleaded guilty for leaving the scene of an accident.
Why did Kennedy insist on driving himself that night?
This was odd in and of itself because Kennedy had a chauffeur, John Crimmins, and rarely had to drive himself at the time. As for why he offered to drive Kopechne back: She wasn't feeling well and wanted a ride back to her hotel, Kennedy testified. (The senator testified that he didn't want to bother Crimmins or any other guests for a ride because they were "concluding their meal, enjoying the fellowship and it didn't appear to be necessary to require him to bring me back to Edgartown.")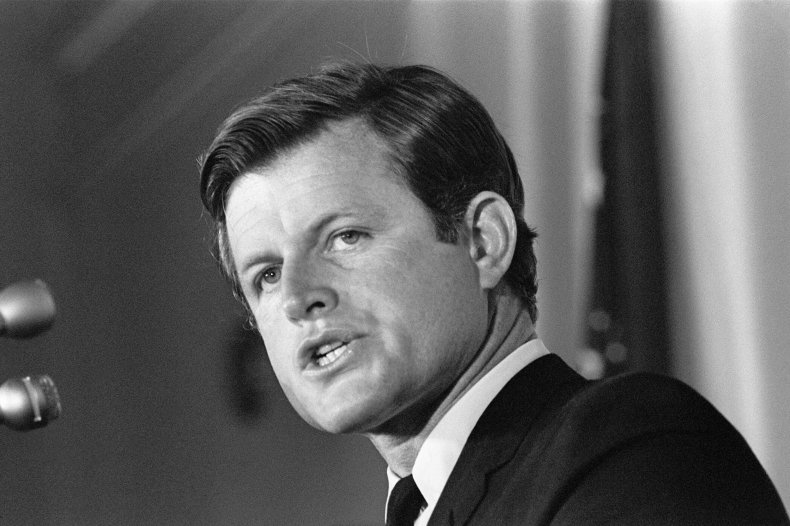 How did Kennedy escape the submerged car when Kopechne didn't?
According to Kennedy's July 19 testimony, he doesn't entirely remember how he survived. "The car turned over and sank into the water and landed with the roof resting on the bottom," he said. "I attempted to open the door and the window of the car but have no recollection of how I got out of the car." (In a later account, he said he escaped, "pushing, pressing, and coming up to the surface" with "no idea in the world how I got out of that car.")
Obviously, Kopechne was not as lucky and remained trapped in the vehicle, where she died. Kennedy said he dove beneath the surface and tried unsuccessfully to save her.
Was Kennedy having an affair with Kopechne?
Or did he intend to have an affair with her? In a 2009 book, Kennedy denied any sort of romantic affair with Kopechne, and there isn't any real evidence to suggest otherwise. (According to TMZ, Kennedy was having an extramarital affair "with the wife of a very powerful politician"—not Kopechne—and he attended the party that night intending to meet up with her.)
Related: After Chappaquiddick, what Kennedys are still in politics?
What did Kennedy tell cousin Joseph Gargan and friend Paul F. Markham that night after they tried and failed to rescue Kopechne? (And what did they tell him?)
When he arrived back at the cottage after the accident, Kennedy "called Gargan and Markham, both lawyers, to help him," according to the Boston Globe's coverage. They raced back to the bridge and tried to rescue the woman. And then he reportedly broke down. What plan did he hatch with the two others, if any?
According to the Globe, "All kinds of theories would surface about what the men said then: that Kennedy wanted to tell the police that Kopechne was driving; that he asked his cousin Joe to take the rap." (Kennedy denied ever planning to lie.)
Why didn't Gargan and Markham contact the police upon learning what had transpired?
Gargan's explanation, in court testimony: "I felt there was only one thing to do and that was to get into the car and as quickly as possible, because I knew if I did not, there wasn't a chance in the world of saving Mary Jo."
Is it possible that Kopechne remained alive for hours in the submerged car?
And did Kennedy know that this was a possibility?
John Farrar, the captain of the Edgartown Fire Rescue—and the person who ultimately retrieved Kopechne's body from the vehicle—testified that Kopechne did not drown immediately, because of an air bubble in the car. Instead, she "died of suffocation in her own air void," Farrar testified. "It took her at least three or four hours to die. I could have had her out of that car 25 minutes after I got the call. But he [Kennedy] didn't call."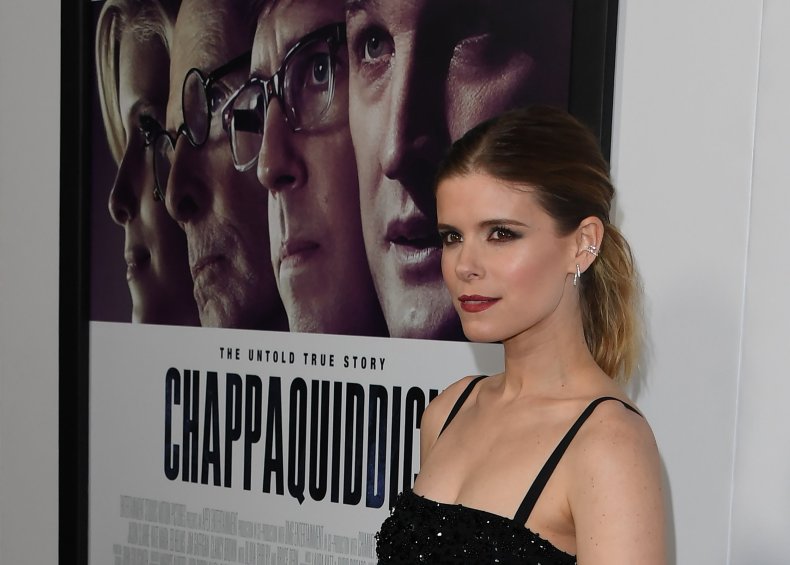 Would Kopechne have been successfully rescued had Kennedy called the police immediately?
We'll never know for sure, though Farrar seemed to think the answer was yes.
And why wasn't an autopsy performed on Kopechne's body?
The medical examiner concluded that she drowned and released her body to the family without performing an autopsy. When District Attorney Edmund Dinis later wanted to exhume the body to perform a belated autopsy, her parents opposed it.
Did the incident cause Kennedy's wife to suffer a miscarriage?
Joan Kennedy did suffer a miscarriage, and she blamed it on the tragedy.
Did this incident prevent Kennedy's presidential ambitions?
And would he have followed brother John into the White House in an alternate universe where Chappaquiddick never happened? It's impossible to say. But the tragedy did irrevocably harm Kennedy's political career, and perhaps kept him from having a real shot at the presidency. In 1969, Kennedy had been expected to launch a presidential bid in 1972. He did not. Chappaquiddick may have played a (significant) role in his decision not to run. (When he finally did run for president, in 1980, he lost the Democratic primary to Jimmy Carter.)
What's clear is that Kennedy's life and public image were changed by the event. In the Globe report, Robert Kennedy aide K. Dun Gifford said: "You just knew it would never be the same again. It didn't mean he couldn't have a life in public service, but it wouldn't be a charmed life. It was going to be different."
Was the Kennedy family cursed?
Well...maybe? Who knows. They did suffer a remarkable string of public tragedies.
And why did it take so long for this scandal to become a movie?
One possible answer: Kennedy allies didn't want there to be a film. According to the film's executive producer, "There are some very powerful people who tried to put pressure on me not to release this movie." (Notably, the movie is arriving nearly a decade after Kennedy's 2009 death.)
How does the film compare to real-life events?
Read this post for a detailed comparison.