Charisma Carpenter Says Joss Whedon Accused Her of 'Sabotaging' 'Angel' With Her Pregnancy
Charisma Carpenter has accused Joss Whedon of misconduct while they worked together on the sets of Buffy the Vampire Slayer and its spinoff series, Angel. In a statement shared on Twitter on Wednesday, the actress alleged that Whedon fostered a "hostile and toxic" work environment and that he regularly mistreated her. Carpenter also said that Whedon accused her of trying to "sabotage" Angel in the early 2000s with her pregnancy.
"Joss intentionally refused multiple calls from my agents making it impossible to connect with him to tell him the news that I was pregnant," Carpenter wrote in her statement. "Finally, once Joss was apprised of the situation, he requested a meeting with me. In that closed-door meeting, he asked me if I was 'going to keep it' and manipulatively weaponized my womanhood and faith against me. He proceeded to attack my character, mock my religious beliefs, accuse me of sabotaging the show, and then unceremoniously fired me the following season once I gave birth."
When asked, back in 2003, about why Carpenter's character, Cordelia, was no longer a part of Angel, Whedon told TV Guide,"Mainly because we felt like we had taken that story — just like Buffy for seven years — about as far as it could go." Whedon also said, "It just seemed like a good time for certain people to move on," but added that he was hopeful that Carpenter would return to the show for certain episodes.
In her statement on Wednesday, Carpenter said she was speaking out now because she felt emboldened after taking part in WarnerMedia's investigation into Whedon's alleged behavior on the set of 2017's Justice League. That investigation was launched last year, following allegations from actor Ray Fisher (who played the character Cyborg in the DC Extended Universe team-up film) that Whedon was abusive on set. In a tweet shared in July 2020, Fisher called Whedon's treatment of cast and crew on the production "gross, abusive, unprofessional, and completely unacceptable."
Back in December, WarnerMedia announced that it had concluded the investigation, and said in a statement that "remedial action has been taken." Roughly a month later, in January, Fisher confirmed that was no longer involved with the upcoming DC film The Flash; he also accused DC Films President Walter Hamada of trying to interfere with the Justice League investigation.
Carpenter said on Wednesday that she feels "an overwhelming sense of responsibility to Ray [Fisher] and others for remaining private about my experience with Joss and the suffering it has caused me." She concluded her statement by saying, "I can no longer remain silent. This is overdue and necessary. It is time."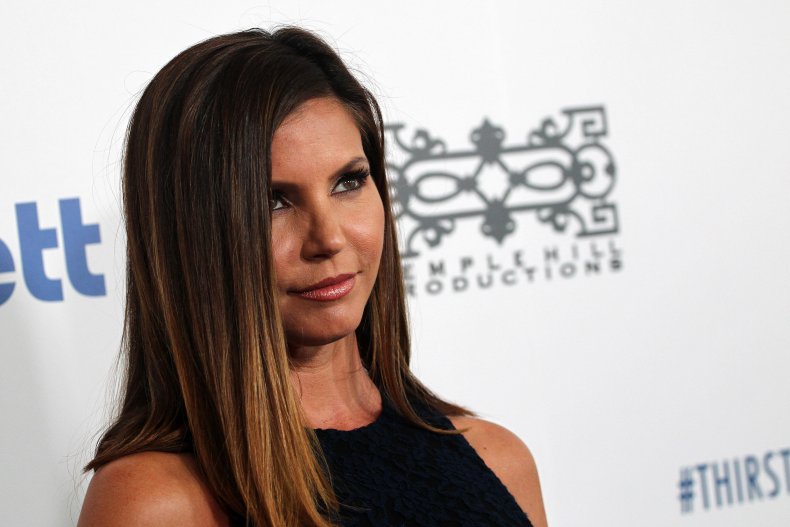 Fisher thanked Carpenter on social media for speaking out. "Charisma Carpenter is one of the bravest people I know," he tweeted. "I am forever grateful for her courage and for her lending her voice to the Justice League investigation. Read her truth. Share her truth. Protect her at all costs. 'It is time.' "
Newsweek reached out to Whedon for comment and did not hear back at the time of publication.