'Charismatic' Florida Veterinarian Gets 22 Years in Prison for Sexually Abusing Dogs
A successful veterinarian reportedly described as "charismatic" was sentenced to over 22 years in prison on Friday for sexually abusing animals, among other charges.
Prentiss Madden appeared in Miami federal court for his sentencing. In addition to creating and sharing videos of himself engaged in sexual acts with dogs online, Madden was found to be in possession of thousands of images of child pornography, including those of infants and toddlers.
District Judge Jose Martinez ultimately gave the 40-year-old veterinarian 272 months in prison for his crimes, the harshest penalty allowed under federal guidelines, the Miami Herald reported.
Madden appeared regretful when he spoke to Judge Martinez, attributing his crimes to past trauma and explaining how he witnessed his stepfather severely beat his mother as a child.
"This is never who I planned to be or thought I would be," Madden said. "It does not represent who I am as a person."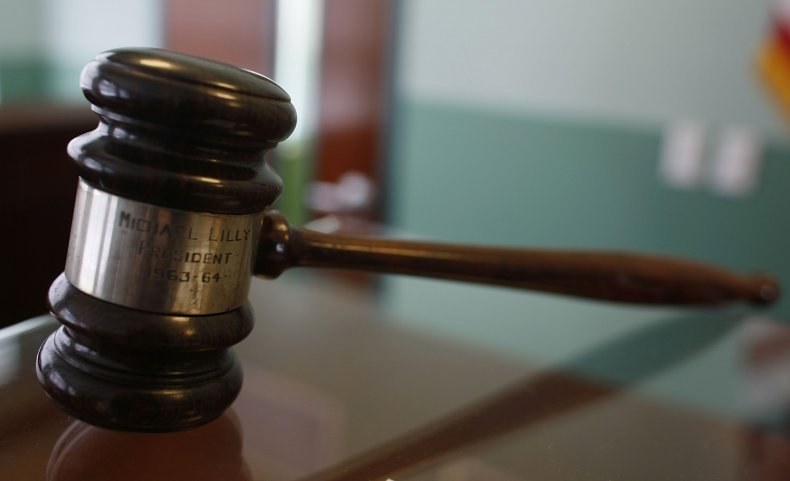 Michael Mirer, Madden's attorney, also cited his client's childhood trauma and depression. He declined, however, to present these things as excuses for Madden's actions.
"He turned to child pornography because he was clinically depressed," Mirer told Martinez
Martinez's ruling also factored in evidence that Madden had allegedly sexually abused a teenage boy younger than 16 while he was building his collection of child pornography. This was based on the recommendation of Assistant U.S. Attorney Christopher Hudock, the lead prosecutor on the case. It is unclear based on the evidence when precisely this alleged abuse might have occurred.
The mother of the alleged teenage victim was present in court on Friday. She said that though Madden's actions were "evil and horrific" in her eyes, she forgave him, citing a passage from the Bible.
Mirer argued that the evidence was not strong enough to be used to lengthen Madden's sentence. He also requested a maximum sentence of seven years from the judge, so that his client would not spend the rest of his adult life in prison. Neither of these arguments was successful.
Newsweek has reached out to Mirer for comment on this story. Hudock declined to offer a comment.
Madden previously worked as a medical director at the Caring Hands Animal Hospital in Aventura, Florida. The hospital told the Herald that Madden was fired from his position two weeks prior to his arrest in March—after it had learned that he was under investigation for what it called "heinous and unthinkable crimes."
Madden was still listed as medical director on the Caring Hands website at the time of his arrest. His information was promptly taken down after the news broke.
In response to Madden's sentencing, Florida State Senate Minority Leader Lauren Book, a Democrat and child abuse survivor herself, took to Twitter to highlight the known connections between animal abuse and child abuse.
"This vet was sexually abusing animals and in possession of child porn," Book wrote. "Sadly, abuse of animals = top predictor for abuse of children— which is why last year, we passed a bill requiring animal abuse investigators to be trained to spot signs of child abuse."
Updated 10/12/2021, 11:55 a.m. ET, to reflect a response from lead prosecutor Christopher Hudock.