Pizzeria Worker Describes 'Disbelief' at Man Who Pulled Out AK-47 Due to 10-Minute Wait
A woman who was on shift at a pizzeria in Tennessee has spoken of her "disbelief" when a customer pulled out an AK-47 and held staff at gunpoint after he was angered by the wait time for his order.
Charles Doty Jr, 63, became agitated when he was told that the pepperoni pizza he ordered at Little Caesars in Cedar Bluff, Knoxville, would take 10 minutes, WVLT reported.
He demanded a free order of bread, which he quickly ate and then went outside to his car to wait for his order. He returned into the outlet with the weapon which he pointed at the staff, demanding that he get his food immediately.
"He points it up, he points it at me saying 'Where is my pizza? I want my pizza now,'" said Kimberleigh Murrell, who was working on her first shift at the shop when the incident took place around 9 p.m. on November 5.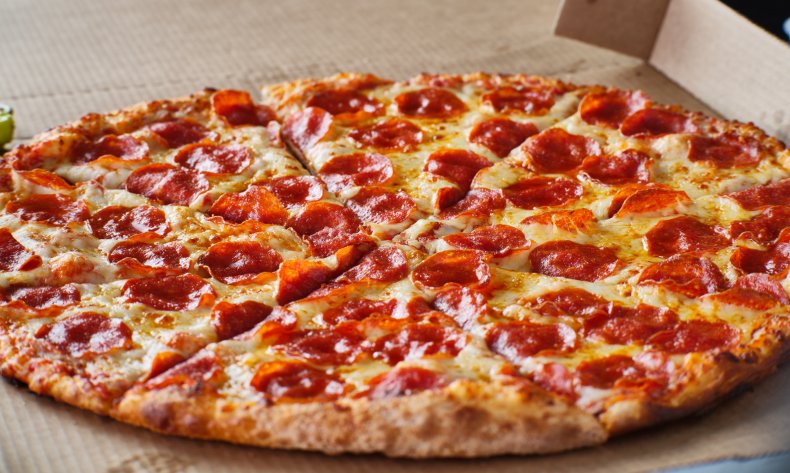 She told WVLT she felt "disbelief that someone would do that on a 10-minute wait over a $6 pizza."
She said she ran to the back of the store and told her boyfriend, Noah Beeler who was also working on shift.
Beeler told WVLT that he approached Doty Jr and told him to "calm down" adding, "no need to be hostile."
Beeler said: "I say 'what in God's green earth is going through your head?' He moves his hand off the trigger and onto the barrel to put it on safety."
He said he then told Doty Jr. to leave, which he duly did without any more trouble. Surveillance footage reportedly showed him threatening a staff member who was trying to leave the restaurant after his shift ended.
Doty Jr. was arrested days later, and taken into custody on a total bond of $90,000. He was charged with four counts of aggravated assault.
He also faces a count of especially aggravated kidnapping, which is a class A felony that in Tennessee can result in a sentence of up to 60 years in prison and a maximum fine of $50,000, according to findlaw.com.
He is due to appear in court Monday.
Newsweek has contacted Knoxville Police and Little Caesar's for further comment.
There have been other disturbing altercations between customers and shop staff in recent months. In June, a Starbucks customer in Miami Gardens, Florida threatened a barista with a gun over an argument about cream cheese.
That same month, Iowa man Robert Golwitzer Jr allegedly threatened to blow up a McDonald's and attack one its staff members because he did not get dipping sauce to go with his chicken nuggets.