Who Will Get Charles Manson's Body? Legal Fight Underway for Murderer's Remains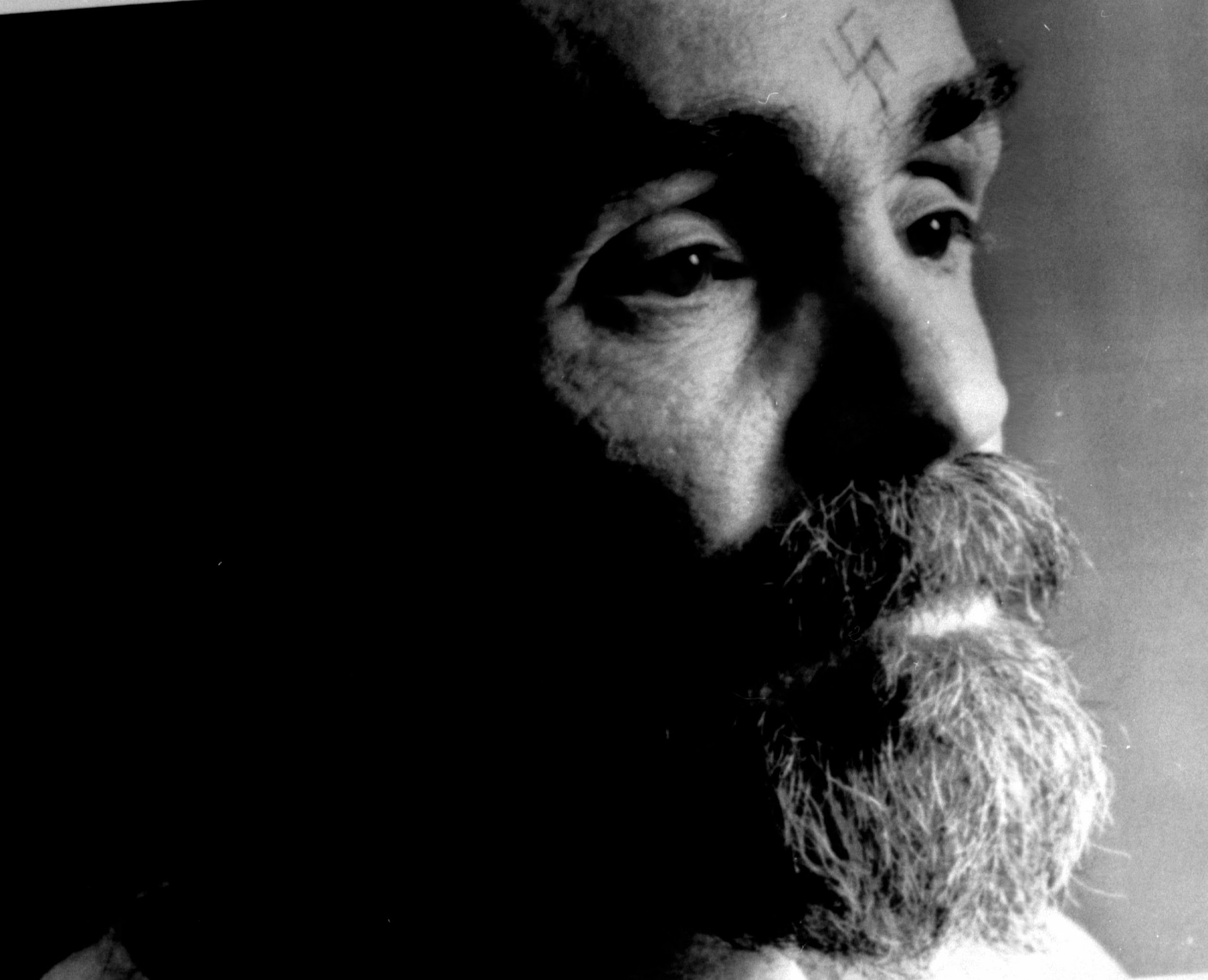 Even in death, Charles Manson is causing strife.
The infamous murderer and cult leader may have died two months ago, but his final resting place is still to be determined, with three different men waging a legal battle for Manson's remains. According to TMZ—which reviewed documents filed by the Kern County Coroner—Manson's former pen pal Michael Channels, his grandson Jason L. Freeman and his supposed long-lost son Matthew Robert Lentz have each filed paperwork to obtain his remains.
The legal fight is complicated by the fact that Manson said he had no family before he died and reportedly left his entire estate to Channels in a "crudely written will." He had been corresponding with Channels by mail and phone for about two decades.
Meanwhile, Lentz has also filed a rival will, but his claim is incomplete until he finds a second witness. Lentz claims to be Manson's son, but DNA testing to prove this has previously been inconclusive.
The last candidate is Freeman, who says Manson did not have a will and who has filed paperwork seeking to prove that he is Manson's grandson and therefore his next of kin. A lawyer representng Freeman is asking to be named administrator of the Manson estate, as reported by the Los Angeles Times.
The judge in the case will also have to decide where Manson's probate hearings should take place. The deceased murderer was incarcerated for decades at California State Prison, which is in Kings County, CA, but died in a hospital in Kern County.
Related: Charles Manson's murders haunted the music world for decades
Manson died on November 19 of cardiac arrest caused by colon cancer. He was 83-years-old and had been imprisoned for more than 45 years.
The convicted murderer became notorious as the leader of the Manson family cult, which was responsible for the infamous Tate murders at the home of Sharon Tate and Roman Polanski in 1969. He preached belief in an apocalyptic race war which he called "Helter Skelter."
Manson was initially sentenced to death, but instead served a life sentence after the death penalty was was ruled unconstitutional in California. Manson has remained a notorious figure in pop culture, and particularly music.