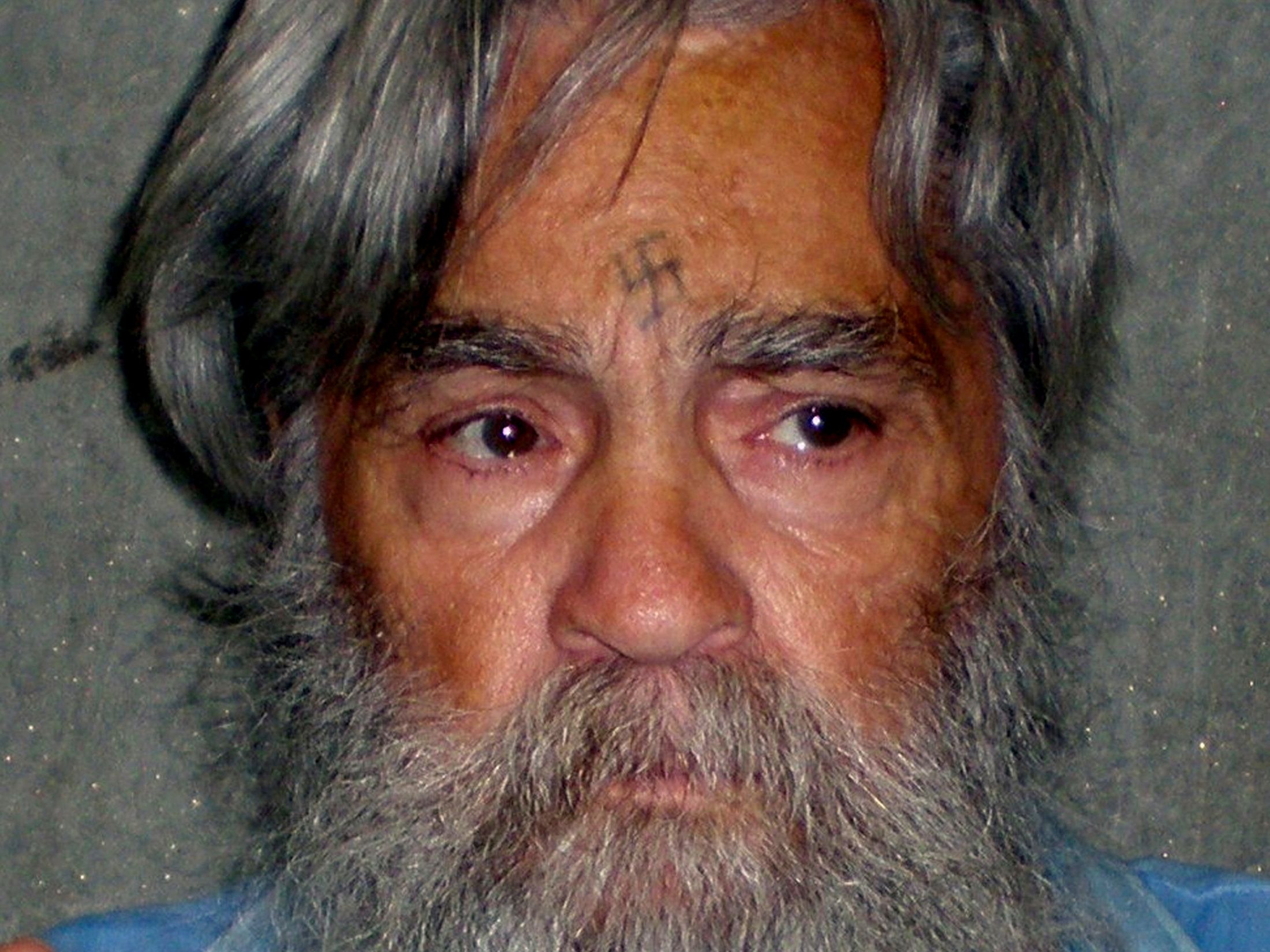 Charles Manson, who ordered the murder of nine people in 1969, has died of natural causes at age 83. But how was it that the infamous cult leader was allowed to live out his days in prison, having been sentenced to death in 1971?
Manson and his accomplices in "the family" escaped execution in the 1970s because of a technicality—or at least fortunate timing.
Related: Charles Manson's family: Who survived cult leader and where are they now?
Manson was tried over a period of seven months alongside Susan Atkins, Patricia Krenwinkel and Leslie Van Houten over the killings of actress Sharon Tate and eight others at the end of 1969. All four were found guilty and sentenced to death, along with Charles "Tex" Watson, another follower who was tried separately.
However, Manson and his accomplices were allowed to live when, in 1972, the California Supreme Court invalidated the state's death penalty statutes. As a result, the members of the family sitting on death row had their executions commuted. All were given life sentences and made eligible for parole.
Steve "Clem" Grogan had his death penalty sentence reduced before the statutes were struck down. By the time Manson family member Bruce Davis was convicted of conspiracy to commit murder, the death penalty had already been abolished.
Just months after the Supreme Court ruled against the capital punishment laws, California voters legalized the death penalty once again. Since then, while hundreds of death sentences have been handed down in the state, the Manson family remained ineligible.
In a 1981 televised interview, Manson said he was not afraid of being given the death penalty, but, rather, he was scared of living. "Sometimes, I feel I am scared to live," he said. "Living is what scares me. Dying is easy. Getting up every day and going through this again and again is hard."
One of the state prosecutors who made the case against Manson has said the killer deserved to die years ago. He told the Daily Beast before the cult leader's death that Manson had "earned" the death penalty. "I think there are some crimes that are so heinous that in order for us to exist as a society that we have to say we will absolutely not accept this type of behavior and the person will have to suffer the ultimate penalty," Stephen Kay said.