Trump Expected to Tout Economy at SOTU But His Predecessor Deserves the Credit, Senior Democrat Says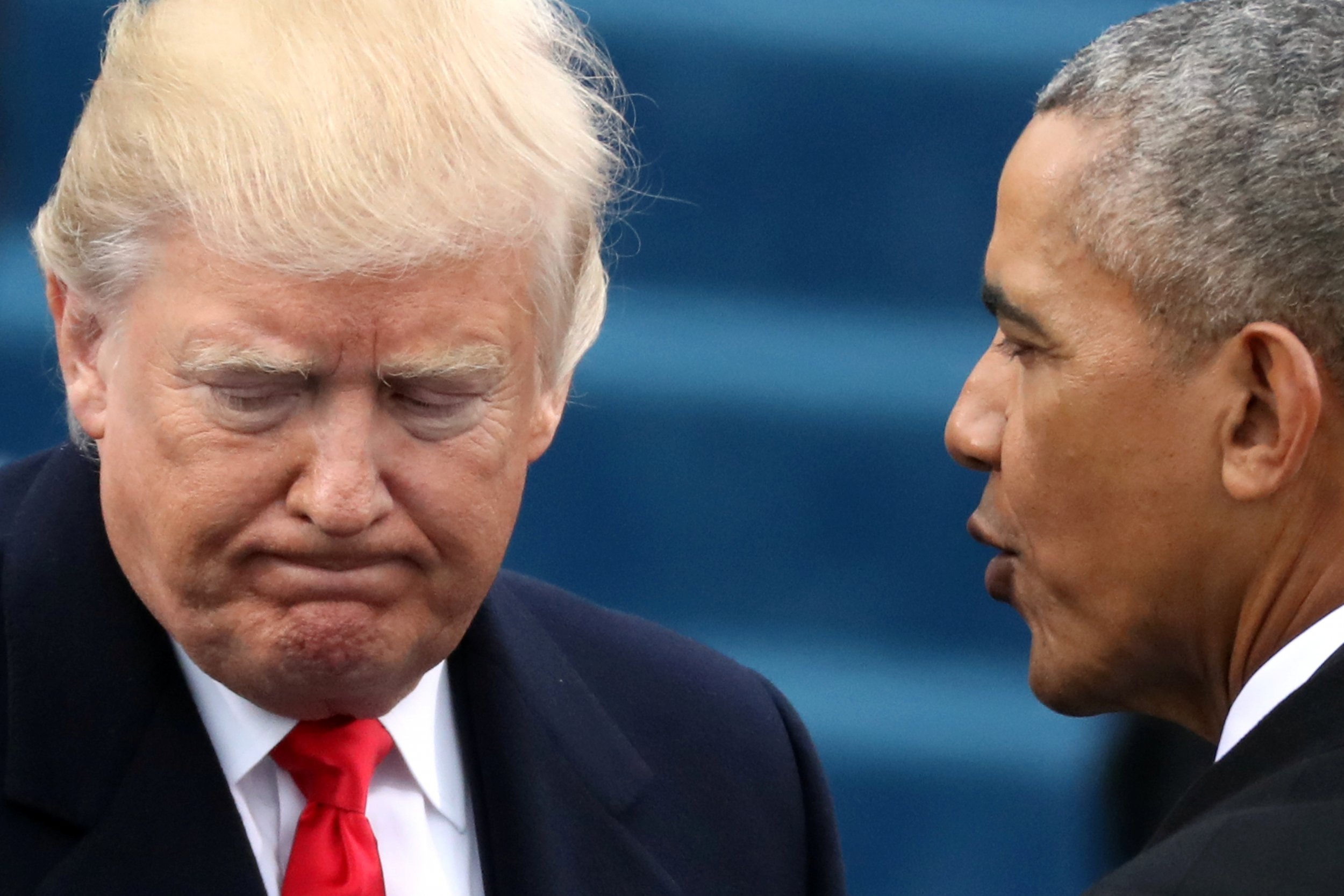 President Donald Trump is expected to tout the stable and stellar economy in his State of the Union address Tuesday night—and a top Democrat has some notes for his script: Say "Thanks, Obama."
"Here are two words we won't hear President Trump say tonight about the economy: 'Thanks Obama,'" Senate Minority Leader Charles Schumer said from the Senate floor on Tuesday. "President Trump was handed an already healthy economy by his predecessor."
Schumer, a Democrat from Trump's home state of New York, also jabbed at Trump's own financial history, alluding to the wealth the president inherited from his real estate mogul father. "Like many things in his life, he inherited the healthy economy," Schumer said.
Schumer said President Barack Obama's policies were largely responsible for the country's economic achievements, pointing to the 2.24 million jobs created in 2016 versus the 2.06 million in Trump's first year.
"[M]uch of the growth in 2017 was created by President Obama's policies," Schumer said, "and by many measures the growth under President Obama was better than under President Trump."
RELATED: Trump Failed to Deliver on Economic Growth Promise, New Report Shows
"Sorry, President Trump," Schumer continued. "President Obama created more jobs in the last year of his term than you created in the first year of yours. So, if you're going to pat yourself on the back, give a shout out to Barack Obama because he did even better than you in job creation."
Trump has regularly advertised the growing economy as a cornerstone to his presidency. He offered a preview of what to expect in the State of the Union address when he told business and world leaders at the World Economic Forum in Davos, Switzerland, "After years of stagnation, the United States is once again experiencing strong economic growth."
The numbers, however, don't bear that out. The economy is strong, to be sure, but it has been steadily growing for several years. On Friday, the Commerce Department announced the economy grew by 2.6 percent in the fourth quarter, with a real gross domestic product growth of 2.3 percent annually. That's an uptick from the 1.5 percent growth in 2016, but lower than the 2.9 percent growth in 2015 and matched the 2.6 percent increase in 2014.