Charles in Tears as Royals Sing 'God Save The King' During Queen's Funeral
King Charles III shed tears while members of the royal family and congregation at the committal service for the body of Queen Elizabeth II took place on Monday, with the monarch being visibly moved while "God Save The King" was sung in its closing stages.
The 73-year-old king was shown on official news coverage of the event as the national anthem began playing, red-eyed with tears on his face.
The royals were joined in the chapel by members of foreign royal houses, many of whom are related to their British counterparts through the common ancestry of Queen Victoria.
The king took part in the service after walking in processions from Westminster Hall to Westminster Abbey in the morning and then from the abbey to Wellington Arch following the state funeral.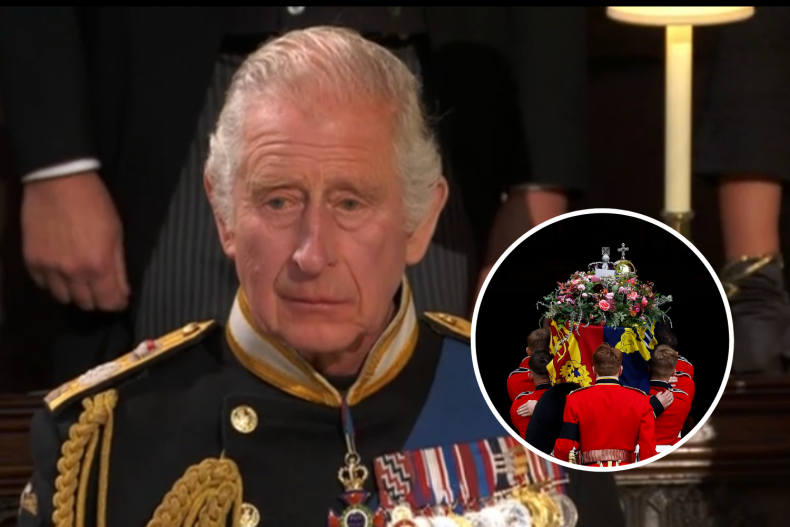 A touching tribute was staged by members of the queen's staff as her coffin passed Buckingham Palace after the state funeral, with a large number of them appearing in uniform lined up with heads bowed outside the palace gates.
A number of her closest staff members, including Page of the Backstairs, Paul "Tall Paul" Whybrew also played a key role when the cortege reached Windsor.
As the procession made it's way down the castle's long walk, members of the staff walked in front of it, creating an escort.
Also in attendance at the committal service were Queen Camilla, the Prince and Princess of Wales, the Duke and Duchess of Sussex as well as the queen's children, Princess Anne, Prince Andrew and Prince Edward with their families.
The king was not the only family member to shed a tear on the day as his granddaughter Princess Charlotte and daughter-in-law Meghan Markle were also photographed in a state of emotion at points during the services.
Charlotte's emotional outburst saw her seek comfort in her mother, the Princess of Wales outside the abbey.
The princess, 7, attended the state funeral service alongside her brother Prince George, 9, and together with their brother Louis, 4, the Wales children started a new school on the day the queen died on September 8.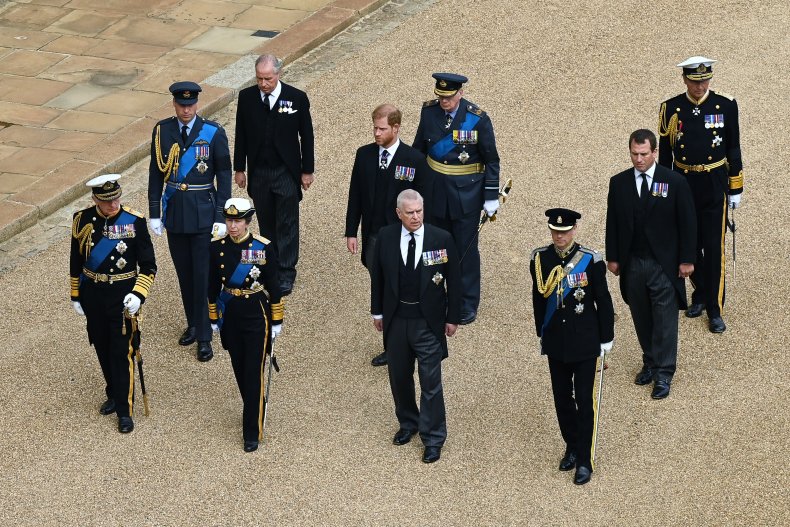 The committal service included the reading of a number of psalms favored by the queen, as well as the ceremonial removing of the royal regalia from her coffin.
Before the coffin was lowered into the royal vault below St George's Chapel, the Imperial State Crown, sceptre and golden orb were ceremoniously removed by the crown jeweler and placed upon the high alter.
This signifies that they now belong to the new monarch, Charles, and is in accordance with centuries old tradition.
Following the committal service, the congregation returned to the castle where they will later return to the chapel for a private burial ceremony.