Charli D'Amelio Is Gaining Followers Again After Tearful Claim She May Quit TikTok
TikTok's leading creator Charli D'Amelio is no longer losing followers at a rapid rate. On Friday, Livecount.io numbers showed D'Amelio's follower count was slowly increasing after the star lost close to 1 million followers on Thursday.
D'Amelio's follower count wasn't far from 98.6 million at the time of publication, not too far off from her 99 million follower count, a milestone which D'Amelio celebrated on Tuesday.
The 16-year-old, who some Internet users are calling the most famous person in 2020, began losing followers after a controversial video was uploaded to her YouTube account on Monday. In it, D'Amelio, sister Dixie D'Amelio, parents and makeup YouTuber James Charles enjoyed a meal together. Snails were featured as one dish, which made Dixie sick, and led D'Amelio to ask for "dino nuggets." Some found the comments offensive to the personal chef, Aaron May, who was in the room.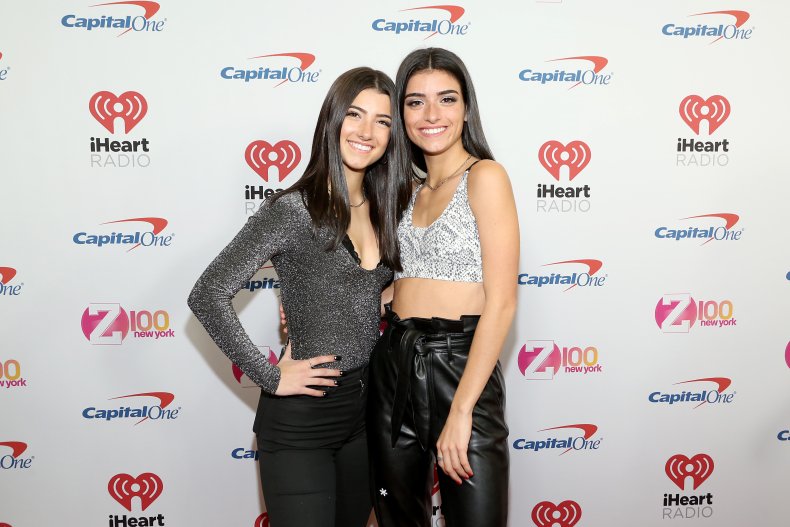 May wasn't offended, but the internet continued to find issues in the video. Another slam found D'Amelio when netizens watched the TikToker express sadness for only gaining 95 million TikTok followers in a year, instead of her goal of 100 million. While some comments just called her disrespectful or ungrateful, others told D'Amelio to kill herself.
The harsh comments made D'Amelio speak out in a live video on TikTok Thursday. "You can not like me but not attack the way I look of the fact that you don't want me here," D'Amelio said tearfully. "That's where I kind of draw the line. Seeing how people reacted to this, I don't even know if I want to do this anymore. This is messed up stuff that people are saying."
D'Amelio continued to note that people were telling her to "hang herself" and ended up too emotional to continue. Despite hate from some major voices, like Trisha Paytas, much of the Internet rallied behind D'Amelio and tried to remind their own followers that the 16-year-old is human, despite her very public persona.
Even in 2020's rampant cancel culture, D'Amelio's fall didn't last long. In around 24 hours, the teen's follower count started growing again. If she'll lose permanent followers from the controversy is unknown. D'Amelio became the most-followed TikTok user in 2020, and she still holds that title, even with a loss of followers.
As Newsweek worked on this article, D'Amelio's follower count increase by over 40,000 followers. It seems certain that she's not losing any of her loyal fans, like the 98 million that stayed through a hard time, or the re-following, newly following, or simply curious netizens who are subscribing to her now.