Charlie Kirk Launches Turning Point Academy to Combat 'Woke Curriculum'
In response to concerns from parents who say public education's curriculum is becoming increasingly "woke," conservative nonprofit Turning Point USA (TPUSA) has launched a collaboration that will establish a network of private academies across the nation.
Turning Point Academy, which will start with the private Dream City Christian School in Glendale, Arizona, will expand into additional locations. Its curriculum and school culture is based on what founder and Executive Director Charlie Kirk called "bedrock principles"—to never waver from the truth, to teach self-government and liberty and to honor "God's promise that all are created equal."
Woke ideology, including critical race theory (CRT) and what TPUSA referred to as "radical LGBT agendas" and "anti-American ideas such as the 1619 Project," will not be allowed.
The venture is a more conservative option in an expanding market of educational alternatives for parents and families displeased with public school curriculum across the nation and desiring one more aligned to their own political and moral viewpoints. With the pandemic and the rise of virtual learning, the teaching of CRT and emphasis on diversity, equity and inclusion practices seemed to become more prevalent and in some communities, more controversial and divisive.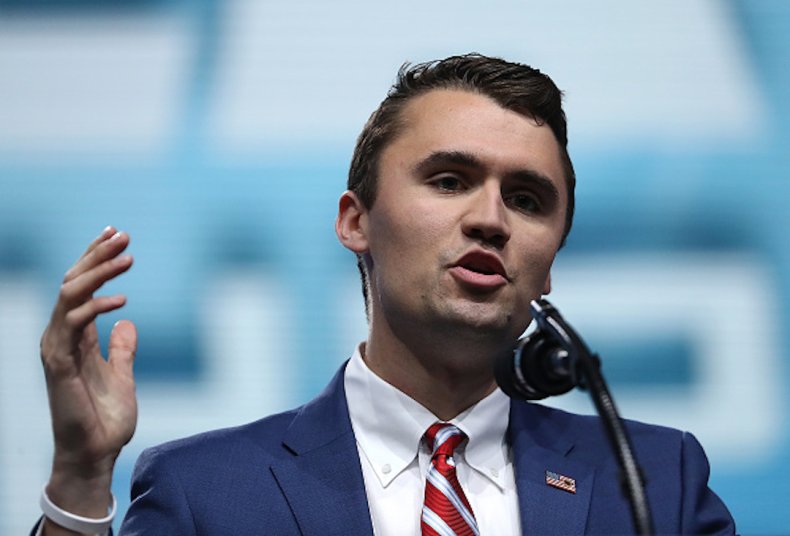 "There's a lot of frustration from parents and families about the quality of their kids' education that we've been aware of and we've been doing this for a decade," Kirk told Newsweek on Thursday, referring to the organization's long-standing mission to educate and organize students around the principles of freedom, free markets and limited government."
About CRT itself, Kirk had much to say.
"CRT and the 1619 Project advance the notion that America should be defined by racism and slavery. Not only is this an extremely cynical view of history, it's also a giant lie," Kirk said. "These people are attempting to destroy our shared story by infiltrating classrooms and curriculums with a smear campaign against America. They believe the country is so awful and so terrible that it is not worth loving or celebrating. Instead, they want to fundamentally transform it. The only problem with this line of thinking is that America is the best the world has ever seen.
"We had the idea to launch this a couple of months ago and with our good relationship at Dream City Christian here in Phoenix, we saw a great opportunity to collaborate to do something together. So it's an amazing first step."
According to dreamcityschools.org, Dream City Christian has a preschool to Grade 12 campus in Glendale and a preschool to Grade 6 campus in Scottsdale.
Dream City Christian will stand as the model for future Turning Point Academy locations and is open for enrollment. With more than 30 staff members and more to be added, the school is set to welcome more than 600 students this fall.
Kirk said the collaboration will extend across the country to include Christian and some more classical pro-American non-religious schools.
He said Turning Point Academy schools will stand against the growing trend by some institutions to award higher grades than students deserve—known as grade inflation—and the use of race as a political weapon.
According to a press release issued Wednesday by TPUSA, one of the Turning Point Academy's tenets is: "We believe in God's promise that all are created equal. No one will be treated preferably or differently based on the color of their skin or any other immutable characteristics. We believe that character is what defines a human."
"There will be no race-politics we've seen permeate throughout schools," said Kirk, who also said that the new venture will include sourcing and developing its own civics curriculum and being involved in teacher training.
That's as some like Chanelle Wilson, assistant professor of education and the director of Africana studies at Bryn Mawr College outside of Philadelphia, say that CRT and its integration into the classroom is invaluable, and the theory itself important to understand.
"The theory of it isn't really taught in school, although I think it's a perspective that at minimum all teachers and people preparing to be teachers should be versed in," Wilson told Newsweek. "When and because people don't recognize where the wealth and societal structures came from they're more likely to think that everybody can pull themselves up by their bootstraps and that meritocracy is something to believe in.
"What I appreciate about talking about CRT is that it's about systems—it helps to see system and to change systems."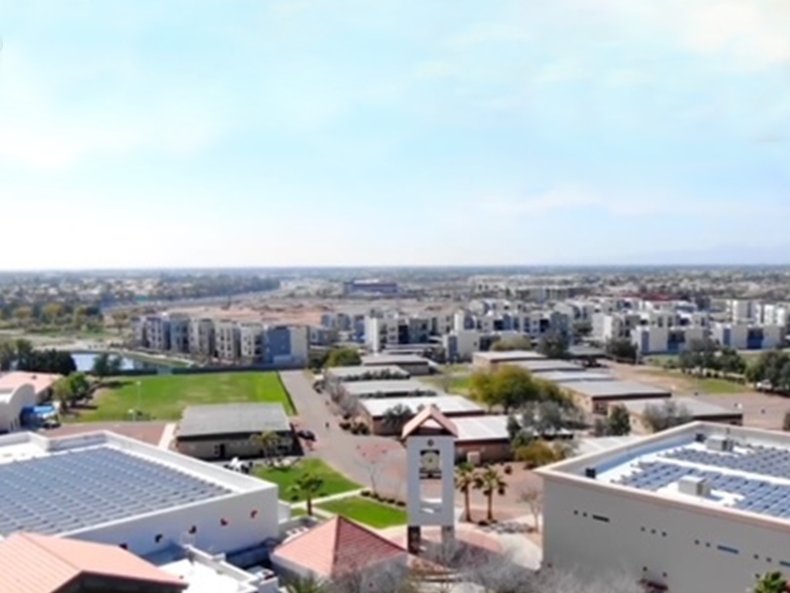 Still, Kirk said Turning Point Academy schools will take advantage of TPUSA's 10 years of experience in the educational world with access to different learning resources, teachers, academics and curriculums.
"We believe there's a huge deficit in how we teach history, government and our Constitution," said Kirk, noting that greater emphasis will be placed on those subjects.
In general, Turning Point Academy will offer a classic, pro-American curriculum as well as a Christian educational programming option, allowing stakeholders to determine their preferred model, based on the needs and desires of the particular community.
While Kirk said it is a private school with those associated expenses, scholarships will be available for Dream City Christian.
"Our goal is to make it affordable," said Kirk, noting his expectations that communities may hold fundraisers and other events to help students. "We'll likely do away with government grants that often come with strings attached."
Turning Point USA was founded in 2012 by Kirk, who at the time was only 19. Since that time, he has built and organized a powerful conservative grassroots network on more than 3,000 college and high school campuses across the country. TPUSA also includes a political arm, Turning Point Action.
Kirk made headlines and received some criticism for his staunch support of former President Donald Trump and his comments that not everyone involved in the Capitol riot on January 6, 2021, was an insurrectionist. In March, he slammed Twitter after it suspended his account for a tweet addressing Assistant Secretary of Health and Human Services Rachel Levine as a male.