Charlie Rose Awkwardly Asked Matt Lauer and Katie Couric About Their Chemistry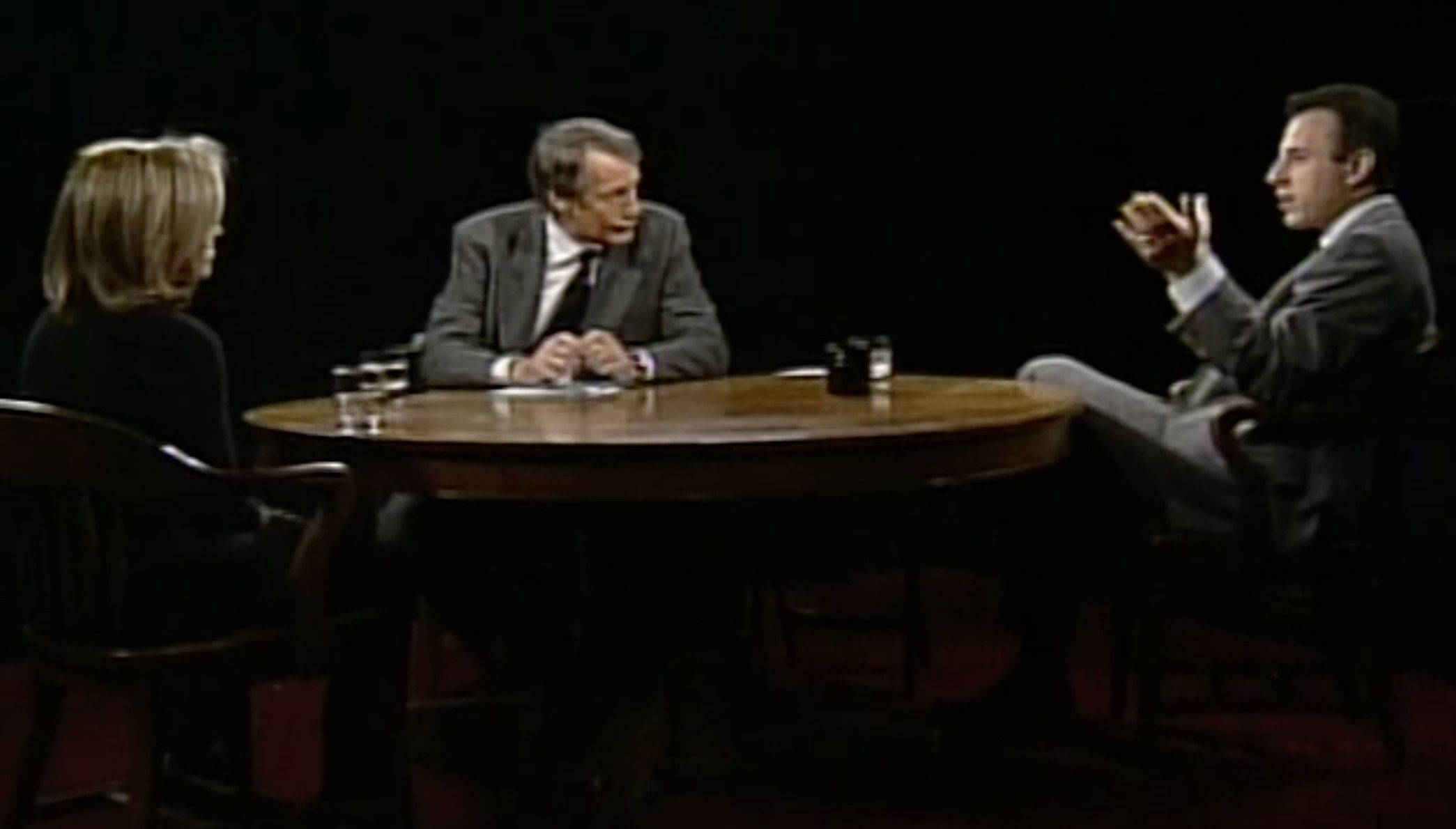 Today show host Matt Lauer is the latest in a long list of men to face sexual misconduct accusations. And as has become increasingly common, his punishment was swift and severe: NBC fired him Wednesday. NBC News chairman Andrew Lack cited a claim from an anonymous colleague of Lauer's that detailed "inappropriate sexual behavior in the workplace."
Lauer's ouster comes just one week after CBS News, PBS and Bloomberg fired talk-show host and journalist Charlie Rose based on allegations of sexual harassment and unwanted advances in the workplace. Rose was accused by eight women of inappropriate comments, exposing himself and groping.
As the sexual misconduct scandal spreads to newsrooms, it creates a strange kind of feedback loop: Those who have interviewed the accused end up being the accused themselves. In the case of Rose and Lauer, the reasons they lost their high-profile gigs casts an interview they did together in 2002 in a new light.
The two now-disgraced media personalities once spoke to each other, along with former Today show host Katie Couric, on Rose's PBS show, Charlie Rose. The interview took place in 2002 to celebrate Today's 50th anniversary. Lauer had been a full-time host for five years, and Couric for 11.
About 10 minutes into the hour-long interview, Rose moved the conversation to the hardest of hard-hitting topics. "There is this thing called chemistry, and you two have it," Rose said, turning the question to Couric. "Katie, why did it happen for the two of you?"
It seems an innocuous question, but it's harder to watch the interview in light of revelations about both Rose and Lauer. Couric handled the question gracefully enough—though she did candidly mention what can happen to close relationships between co-anchors. "A lot of stuff can get in the way," she said. "Friendships can get messy when you spend too much time with each other."
Rose pressed the subject, turning to Lauer to ask if he and Couric "socialize on the weekends." To that comment Couric replied wryly: "We go to church together on Sundays." Lauer, for his part, maintained that he and Couric have separate lives and families.
Years later, in a 2012 clip dug up by TMZ, Couric went on "Watch What Happens Live" with Andy Cohen and revealed what she thought was Lauer's most annoying habit: "He pinches me on the ass a lot." Whether Couric was joking or not, her comment certainly carries more weight now.