ChatGPT Passes Huge Milestone as World Swept up in AI Revolution
OpenAI, the company behind ChatGPT, received more website traffic than Microsoft's popular Bing search engine, in the week up to February 28. It is another sign of the growing popularity of artificial intelligence-based chatbots.
ChatGPT caused a worldwide sensation when it was first released to the public in November 2022. It has the ability to answer questions and craft short essays based on prompts from humans.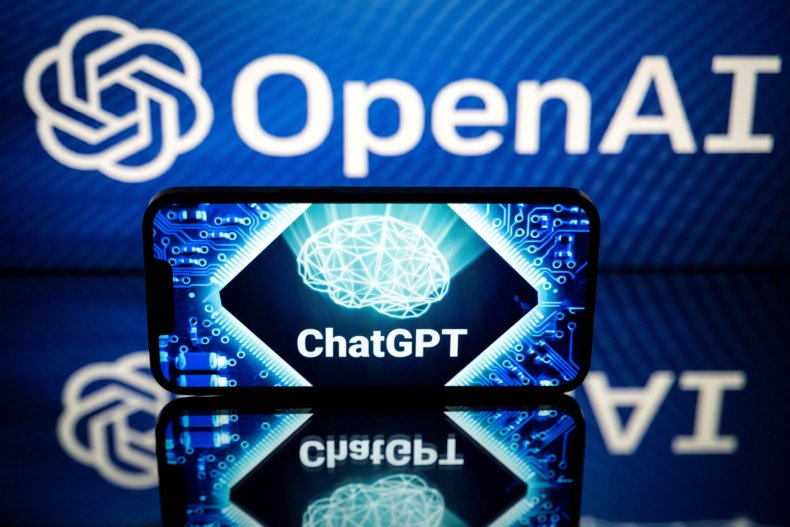 Between February 22 and 28, the OpenAI website was accessed 306.5 million times, according to data from web-traffic analysis site Similarweb. This put it ahead of Bing, which received 291.9 million visits during the period, for the first time.
The rise of ChatGPT, and other AI-powered chatbots, has raised questions about the business model of the traditional search-engine giants, in particular Google, which rolled out Bard, its own AI chatbot, in February.
In January, Microsoft announced that it was extending a partnership with OpenAI. This would incorporate its technology into Bing to "deliver better search, more complete answers, a new chat experience and the ability to generate content."
Satya Nadella, Microsoft's CEO, admitted: "AI will fundamentally change every software category, starting with the largest category of all, search."
Microsoft said people make "10 billion search queries a day," but estimated "half of them go unanswered" by standard search-engine technology.
The company added: "That's because people are using search to do things it wasn't originally designed to do. It's great for finding a website, but for more complex questions or tasks, too often it falls short." Microsoft is seeking to address this by incorporating AI chatbots into its search.
Blake Lemoine was fired by Google in 2022, after arguing the company's AI-based Language Model for Dialogue Applications (LaMDA) could be sentient.
Writing for Newsweek in February, Lemoine said recent AI advances made by chatbots had strengthened his view. He added: "People are going to Google and Bing to try to learn about the world.
"And now, instead of having indexes curated by humans, we're talking to artificial people. I believe we do not understand these artificial people we've created well enough yet to put them in such a critical role."
After Lemoine was fired from Google, the company said his claim that its AI system could be sentient was "wholly unfounded."
In a statement, the company added: "It's regrettable that, despite lengthy engagement on this topic, Blake still chose to persistently violate clear employment and data security policies that include the need to safeguard product information."
At Japan's Osaka University, researchers are using AI to reconstruct images from human brain, drawn from MRI scans. These bear a striking resemblance to the original source images.