The Global Appetite For Meat is Causing Dangerous Climate Change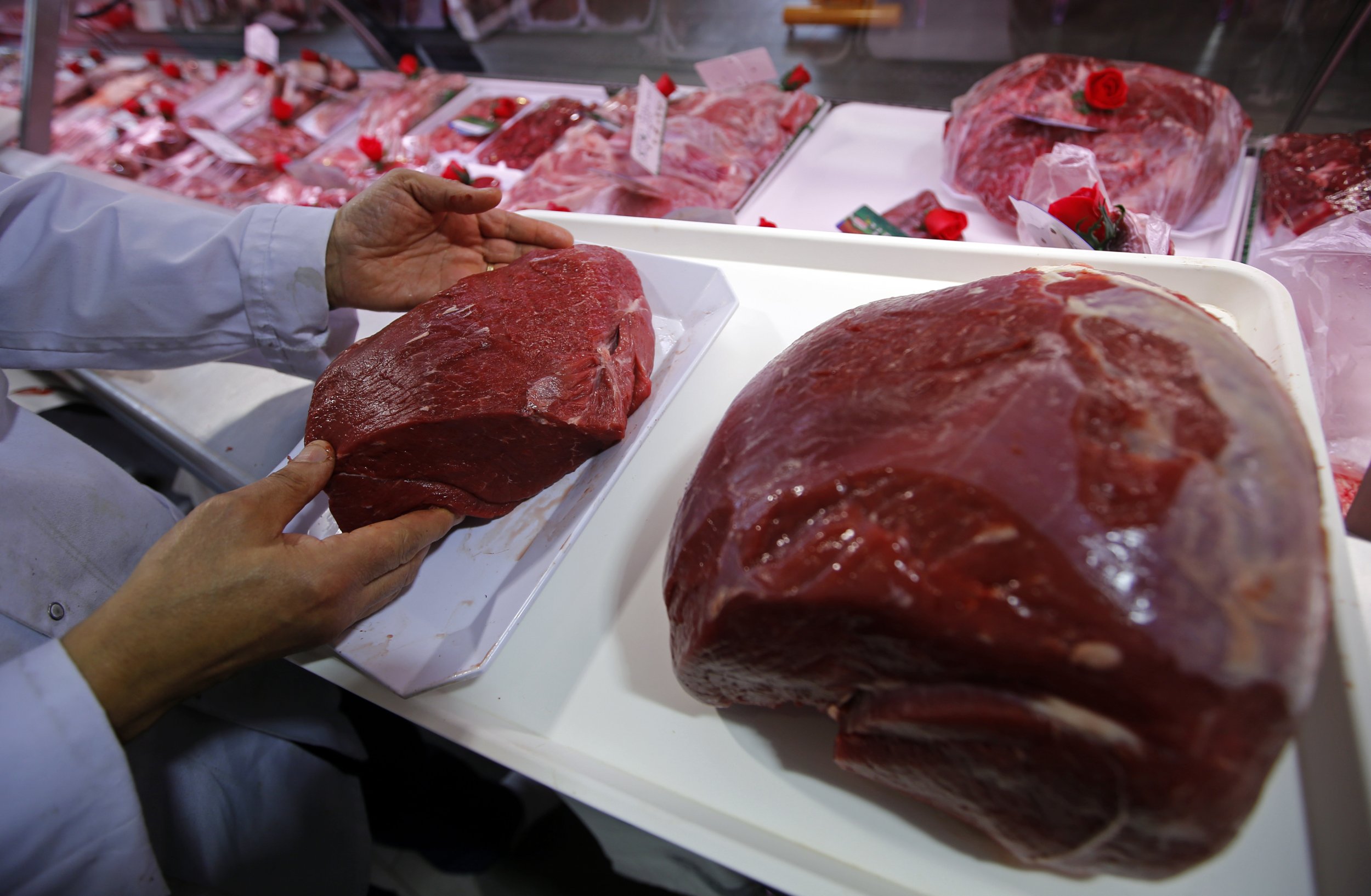 A report by Chatham House, "Changing Climate, Changing Diets: Pathways to Lower Meat Consumption," released in late November, identifies the world's appetite for meat as a major driver of climate change and concludes that a worldwide shift to healthier, more plant-based diets could bring about a 25% reduction in the gap between current global emissions plans and what is needed to prevent "dangerous" climate change.
"As governments look for strategies to close the Paris emissions gap quickly and cheaply, dietary change should be high on the list," says Laura Wellesley, an author of the seminal report. The report finds that a shift towards more plant-based diets would not only improve general public health, it could also lower the costs of tackling climate change across all other economic sectors by 50 percent, making it, in Wellesley's words, "...a real win-win for health and for the climate."
In many parts of the industrialized world, meat consumption is excessive , with people eating approximately twice as much as experts deem healthy. In developing countries, rising incomes are already triggering increased demand for meat. Left unchecked, global meat consumption is expected to rise 76 percent by 2050, a surge that could increase agricultural emissions by 80 percent. If the growth in demand for meat is not curtailed, livestock sector emissions will increase to the point where untenable climate change is unavoidable.
The report attributes the disjunction between the world's growing demand for animal products and the unsustainability of producing them to market failures that require political action to correct. Outlined as one of its key findings, the report concludes that, "Global over-consumption will bring increasing costs for society and the environment." It also notes, "Without government intervention at national and international levels, populations are unlikely to reduce their consumption of animal products and there is insufficient incentive for business to reduce supply."
The inaction of policymakers on this issue stems, in part, from fears of constituent backlash, the report finds. It also recommends that governments invest in public awareness initiatives that highlight the climate and health impacts of excessive meat consumption to build support for political action.
The first multi-country study of its kind, " Changing Climate, Changing Diets: Pathways to Lower Meat Consumption" incorporates data and analysis collected from 12 countries during a 14-month period, including in-depth focus groups conducted in Brazil, China, the U.K and the U.S. Chatham House's analysis shows that, once made aware of the link between animal products and climate change, consumers around the world accept the need for government action to incentivize lower meat intake.
With so much at stake, all options need to be on the table. And that includes what's on the table.
Samuel Lee-Gammage is the Research Director at Food Choice Taskforce, an environmental group co-founded by James Cameron, which contributed to Chatham House's research on the issue of animal agriculture and its environmental impacts and participated in the report's external review process.