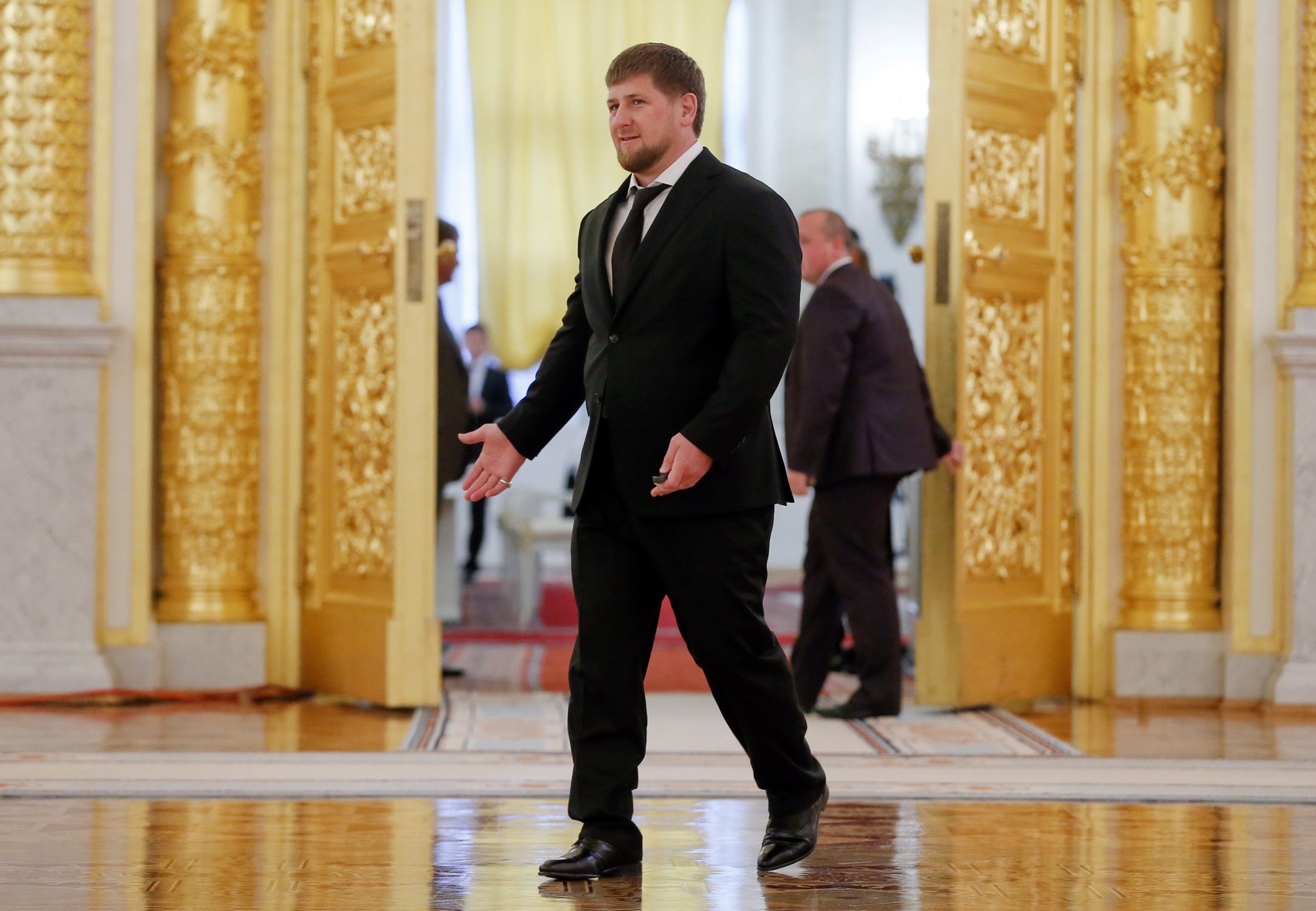 The speaker of Chechnya's parliament has threatened opposition and liberal figures in Russia with a picture of Chechen President Ramzan Kadyrov and his attack dog Tarzan, posted on Instagram.
Kadyrov and his government have been hardline supporters of Russian President Vladimir Putin since successfully opposing independence fighters in Chechnya during the 1990s. Kadyrov has headed the region since 2007 and his heavy-handed tactics in maintaining control have seen him accused of human rights abuses by activists.
Kadyrov's head of parliament, Magomed Daudov, has sent a menacing message to a few figures who have leveled unkind accusations to Kadyrov, posting a photo of the Chechen leader holding back a riled Caucasian Shepherd Dog with a threatening caption.
"Here is Tarzan, our old friend," Daudov writes. "Sometimes he's happy, sometimes he's serious."
According to Daudov, Tarzan is good at "sniffing out hypocrites" and he "does not like dogs with foreign coats, especially American ones." The Chechen politician explained that the dog's "teeth itch" for a few particular canines, which he gave names either identical to or a close wordplay of those of four liberal and opposition figures in Russia.
Tarzan was baring his teeth for the "Pekingese" Igor Kalyapin, a human rights activist whose group has pleaded for Russian authorities to investigate Kadyrov's crackdown on the families of suspected islamists; "the Dachshund" Alexey Venediktov, the head of the liberal radio station Echo of Moscow who often interviews opposition figures critical of Kadyrov; "the cur" Ilya Yashin, one such opposition figure who has called on Kadyrov to be questioned as part of the case of the Boris Nemtsov murder; and "the mongrel" Lev Ponomarev, who has accused Kadyrov of turning Chechnya into a "totalitarian part of Russia."
In a chilling conclusion to his post, Daudov writes that Tarzan is "moderately patient" but recently he'd grown "very uneasy… barely containable."
Venediktov was quick to react to the threat, telling independent Russian news agency Interfax that he thought the post was a reaction to Echo of Moscow's coverage of the Nemtsov murder, for which the suspects held in custody are Chechens linked to Kadyrov.
"I think obviously it was an inadequate response," Venediktov wrote. "It seems we touched upon a nerve."
Ponomarev meanwhile appealed to Putin to ensure their safety and told liberal news channel Dozhd that physical threats from those around Kadyrov were "against the law."
According to The Guardian, among the figures frequently linked with being killed on Kadyrov's orders are investigative journalist Anna Politkovskaya, Russian security services agent Movladi Baisarov and human rights activist Natalia Estemirova. Kadyrov and the Russian government have dismissed the Chechen leader's involvement in the cases.