Check Your Coin Purse for Maya Angelou Quarters, Now in Circulation as First in Series
A historic new coin featuring renowned African American poet Maya Angelou has been put into circulation by the United States Mint.
The new design is featured on the back of a batch of quarters behind the traditional portrait of George Washington that was introduced in 1932. It depicts Angelou with arms outstretched, matching the silhouette of a bird in flight, evoking the writer's celebrated autobiography, I Know Why the Caged Bird Sings.
"Angelou's remarkable career encompasses dance, theater, journalism, and social activism," the U.S. Mint's statement announcing the coin reads. "She appeared in Broadway and off-Broadway plays, including Cabaret for Freedom, which she wrote with Godfrey Cambridge. At the request of Dr. Martin Luther King, Jr., she served as northern coordinator of the Southern Christian Leadership Conference. In 1978, she was a National Book Award judge for biography and autobiography."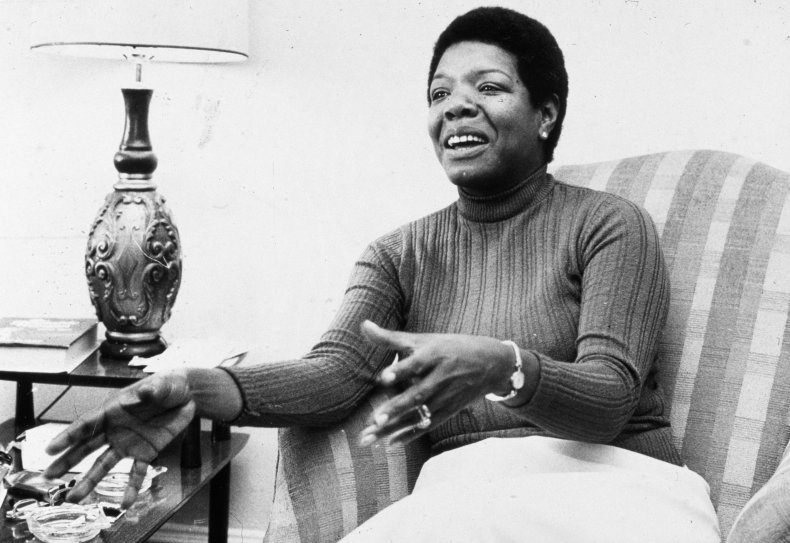 The Mint's announcement also noted that Angelou was the first African American writer to recite a poem at a presidential inauguration. She read the work, "On the Pulse of Morning," at the 1993 inauguration of Bill Clinton. She was only the second poet ever to speak at a presidential inauguration after Robert Frost spoke at John F. Kennedy's in 1961.
Over the course of her career, Angelou received over 30 honorary degrees and was given the Presidential Medal of Freedom in 2010 by former President Barack Obama. She passed away at the age of 86 in 2014.
The quarter featuring Angelou is the first in a planned series of collectible coins known as the American Women Quarters Program. Created by Congress in 2020 with the passage of the Circulating Collectible Coin Redesign Act, the program aims to honor "the accomplishments and contributions made by women to the development and history of our country," according to the U.S. Mint. It is set to run from 2022 through 2025.
Following Angelou, other coins in 2022 will feature Dr. Sally Ride, an astronaut and the first American woman in space; Wilma Mankiller, the first female principal chief of the Cherokee Nation; Nina Otero-Warren, a women's suffrage leader and the first female superintendent of schools in Santa Fe; and, Anna May Wong, a pioneering Chinese-American film star of the 1920s and 1930s.
"The Secretary of the Treasury selects the honorees following consultation with the Smithsonian Institution's American Women's History Initiative, the National Women's History Museum, and the Congressional Bipartisan Women's Caucus," said the U.S. Mint. "In 2021, the public was invited to submit recommendations for potential honorees through a web portal established by the National Women's History Museum."