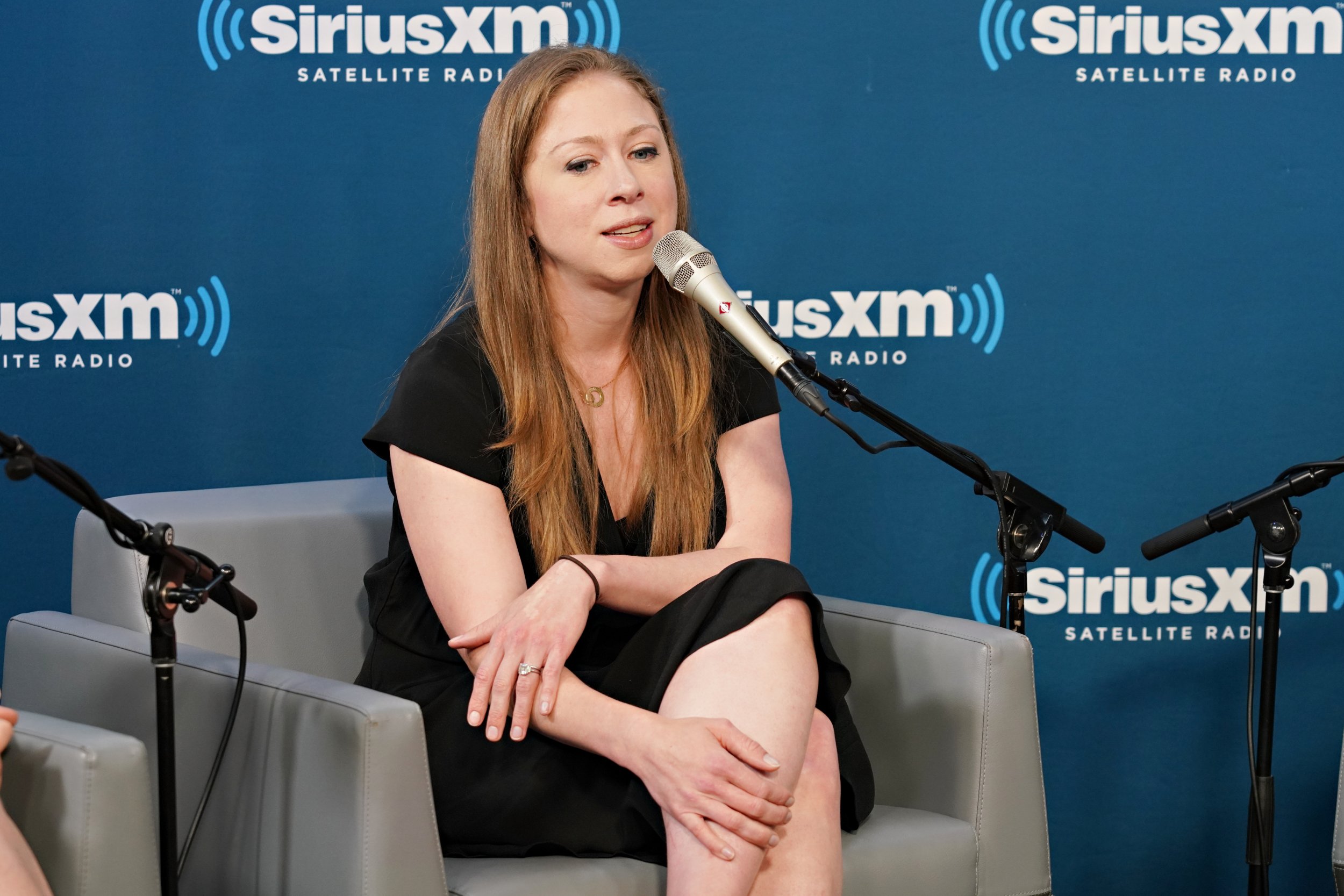 Chelsea Clinton said that she was not considering a political career right now, but she could be persuaded to go that route in the future.
The daughter of former President Bill Clinton and 2016 Democrat nominee Hillary Clinton told the BBC that she was not ruling out a run for office. Speaking to Radio 4's Today program, she said: "It's always maybe, but it should always be maybe for everyone.
"While it's certainly no now, it's not a no-never, because I would hope that anyone who cares about the future of our country would feel that way whether they think about running for the local school board or president or anything in between," she said.
Clinton also said that more people should consider running for office because it would "serve for us to have better choices and to able to make better choices at the ballot box."
Clinton was speaking to the broadcaster after she was named one of this year's "BBC 100 Women." In the wide-ranging interview, the vice-chair of the Clinton Foundation said that her mother faced very different expectations compared to her father.
"It would be disingenuous to say that her achievements were given the same clear-eyed assessment as my dad's were.
"I even remember in Arkansas in the 1980s, there was tremendous pressure for my mom to change her name from Hillary Rodham to Hillary Rodham Clinton, which she ultimately did because it seemed to her such a silly fight and she wanted to move that out to then focus on the work she felt called to," she said.
Clinton has hinted at a political career before. In October, she told The Journal News/Iohud that she would consider a political career one day.
"I think if someone were to step down or retire and I thought I could do a good job and it matched my talents, I'd have to think if it's the right choice for me," she told the publication.
At the Edinburgh International Book Festival in August, where she was promoting her children's book, Start Now! You Can Make a Difference, she said regarding a political future that it was a "definite no now" but a "definite maybe" in the future.