Chelsea Clinton Takes On Brett Kavanaugh at Pro-Choice Event
Rise Up For Roe, the abortion rights tour to oppose the nomination of Judge Brett Kavanaugh to the Supreme Court, announced on Friday that Chelsea Clinton will co-host its New York opening.
The Rise Up For Roe tour starts Saturday and kicks off a 14-day, 10-city tour to "call out the threat the threat to the constitutional right to safe, legal abortion that Kavanaugh's nomination poses to women across the country," according to a press release. The purpose of the tour is to urge people to consider the effects Kavanaugh's nomination could have on women's health in the United States.
The Demand Justice Initiative, NARAL Pro-Choice America and Planned Parenthood Action Fund have joined the group in an effort to help organize the nationwide tour.
Clinton did not endorse any candidates prior to the 2018 midterm elections.
Newsweek subscription offers >
"Proud of the work @ClintonFdn, @HealthierGen, @PIH, @CHAI_health & so many more to do to support Americans' health. I'm humbled to play even a small part in their work. I am thankful for the opportunity to support new mothers, everywhere," Clinton tweeted on Saturday in response to a negative comment regarding her participation in the event.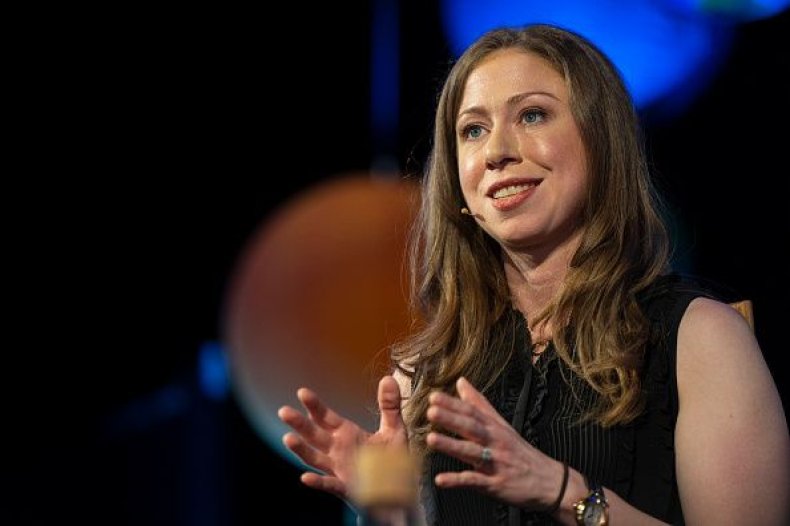 President Trump nominated Kavanaugh in July to replace retiring Justice Anthony Kennedy. Kennedy, a conservative, has provided key votes in the past for same-sex marriage, abortion access and affirmative action and has long been considered the Supreme Court's swing vote. In 1992, when the Supreme Court revisited abortion rights with Planned Parenthood vs. Casey, it was Kennedy's vote that upheld the court's Roe v. Wade decision to keep abortion legal.
"This is an unprecedented moment. The right to safe, accessible and legal abortion has never been at greater risk since Roe was decided," Rise Up For Roe's official Twitter account posted in July. The hosts include Lauren Duca, Symone Sanders, Jess Morales Rocketto, Brittany Packnett, and Jess McIntosh.
Newsweek subscription offers >
When the President was pressed for his views on abortion in June on whether women's reproductive rights should be decided on a state-by-state or federal basis. "Well, maybe someday it will be to the states. You never know how that's going to turn out. That's a very complex question," he said. "The Roe v. Wade is probably the one that people are talking about in terms of having an effect. But we will see what happens. But it could very well end up with states at some point."
Chelsea Clinton Takes On Brett Kavanaugh at Pro-Choice Event | U.S.