Canada's Chelsea Manning Ban Leads Donald Trump Jr. to Mock Transgender Whistleblower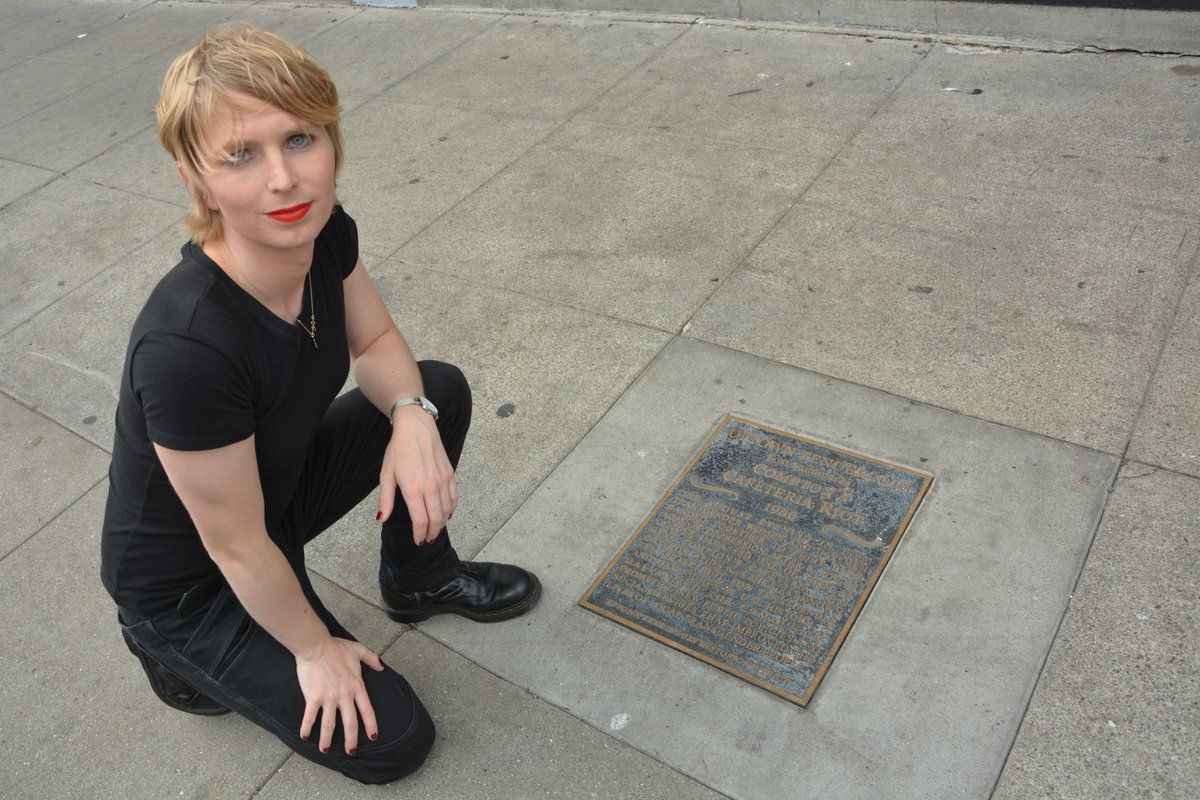 Chelsea Manning, who was given a 35-year prison sentence for leaking a trove of United States government documents, has been permanently banned from entering Canada. The news was celebrated by some on Twitter, including Donald Trump Jr., who liked an offensive tweet mocking the transgender whistleblower.
Related: Chelsea Manning Free: Whistleblower's Safety From 'Enemies' Top Priority When She Leaves Prison, Attorney Says
Manning, who served seven years in military prison before being released in May after having her sentence commuted by President Barack Obama, tried to enter Canada as a visitor on Friday. According to a document she shared on Twitter Monday, Manning was denied on the grounds that her offense equated to that of treason in the Criminal Code of Canada.
Any offense that, if committed inside Canada, would carry a prison sentence of more than 10 years is grounds for refusing an individual entry into the country.
In further tweets, Manning said she "will be challenging denial of entry" at an admissibility hearing at a date yet to be set. She also challenged the idea that the treason law cited by the Canadian authorities matched her conviction.
Manning was convicted on multiple espionage and theft charges in 2013, but was acquitted of the most serious charge against her: that of aiding the enemy. One of the offenses defined as treason in the Canadian Criminal Code is "without lawful authority, communicates or makes available to an agent of a state other than Canada, military or scientific information or any sketch, plan, model, article, note or document of a military or scientific character that he knows or ought to know may be used by that state for a purpose prejudicial to the safety or defence of Canada."
A secret Department of Defense report into what was the largest leak of classified documents in U.S. history concluded that it caused no significant harm to U.S. interests. A counterintelligence official who investigated the impact of Manning's leaks also said that no individual had been killed by enemy forces as a result.
Manning's sentence was the longest ever handed down in the U.S. for leaking government information. Despite Obama declaring that the seven years Manning served was already a "tough sentence," Manning's sentence was only commuted, rather than fully pardoned, as was the case with President Donald Trump's recent action toward Joe Arpaio, the controversial former Arizona sheriff.
Trump has labeled Manning a "traitor." After Manning's tweet Monday, Trump's son, Donald Trump Jr., liked a derogatory tweet aimed at Manning featuring a pair of scissors, two peanuts and a clown's face in makeup, an apparent reference to her being transgender. President Trump recently announced a ban on transgender people serving in the military.