'Chelsea, Hang Up': Chelsea Manning Managers Cut Short Interview Following Osama bin Laden Question
A Chelsea Manning interview with Australian media was abruptly cut short after a radio host asked questions that might have required "highly classified" answers.
Manning was meant to travel to Australia last month to speak at the Sydney Opera House but was denied a visa by the government. ABC's (Australian Broadcasting Corporation) Hack host Tom Tilley managed to secure an interview with Manning over the phone, but it did not last long.
Kicking off with a question about the failed visa attempt in Australia, Manning responded that it was not the end of the world. "I think that it's not necessarily fatal to my ability to speak, but I would've liked to have come to Australia," she said. "National security is often used by powerful people and institutions as a sort of argument by authority."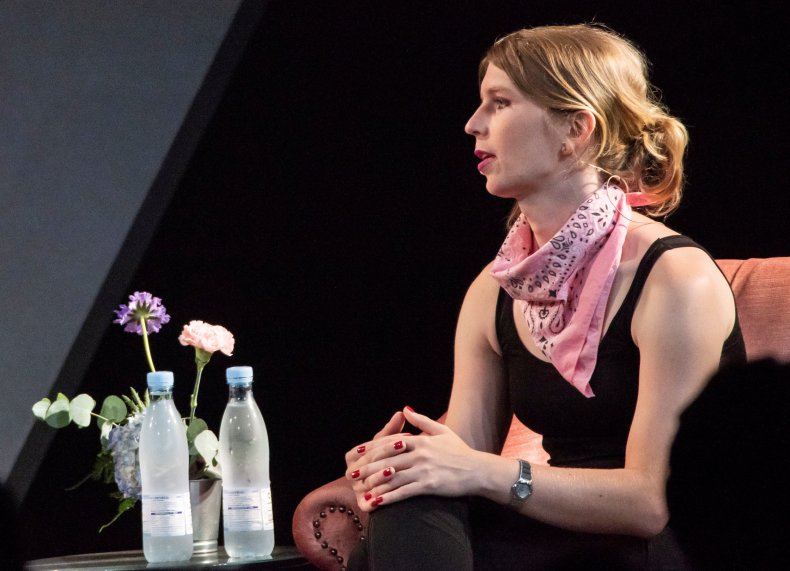 Tilley then asked more serious questions, including about Manning's leaked documents that were supposedly found in the compound of Osama bin Laden. Tilley asked Manning if she had any regrets.
"I can't really talk about specifics of my court-martial. The record of trial is still classified," Manning said.
"But why does that mean you can't say how you felt when you found out that piece of information? Do you dispute that's true?" Tilley asked.
"Ah I can't… I can't even tell you whether or not we dispute that it's true. It's that highly classified," Manning responded.
Tilley attempted to continue with his questions but was quickly cut off by one of Manning's managers. "Can I intervene here for a second?" they said.
Tilley warned them that they could but that the interview would go to air regardless. A second manager then asked Tilley to repeat his statement. "If you guys jump in, I'm going to put it on radio," Tilley repeated.
The second intervening manager then stated that the interview is over. "OK, we're just going to end this here. Thank you very much. Chelsea, hang up."
Tilley made one last attempt to keep the interview going. "Why? Why can't we carry on this interview? What was wrong with my questioning? If you guys are talking about transparency and openness, surely we can continue this interview."
Tilley said the interview would still be aired to keep guests accountable. "As journalists, we can't let a precedent be set where media minders can interrupt interviews whenever they want. It would mean they could do it all the time, and they'd have too much power to manipulate the messages," he said.
"I believe that [if] someone with a well-known controversial history is going to get the opportunity to speak on the national broadcaster and air their political views, they also need to be prepared to answer some accountability questions for their actions."
Manning is a former intelligence analyst for the U.S. Army who served seven years in a military prison for leaking classified data to WikiLeaks. She was sentenced to 35 years for sending more than 700,000 documents, videos and diplomatic cables to the organization in 2010, some of which uncovered potentially criminal U.S. military conduct in Iraq and Afghanistan. President Barack Obama later commuted her sentence, and Manning was freed in May 2017.