Watch: Chelsea Fans Threatened with 'Tear Gas' by Police at PSG Champions League Game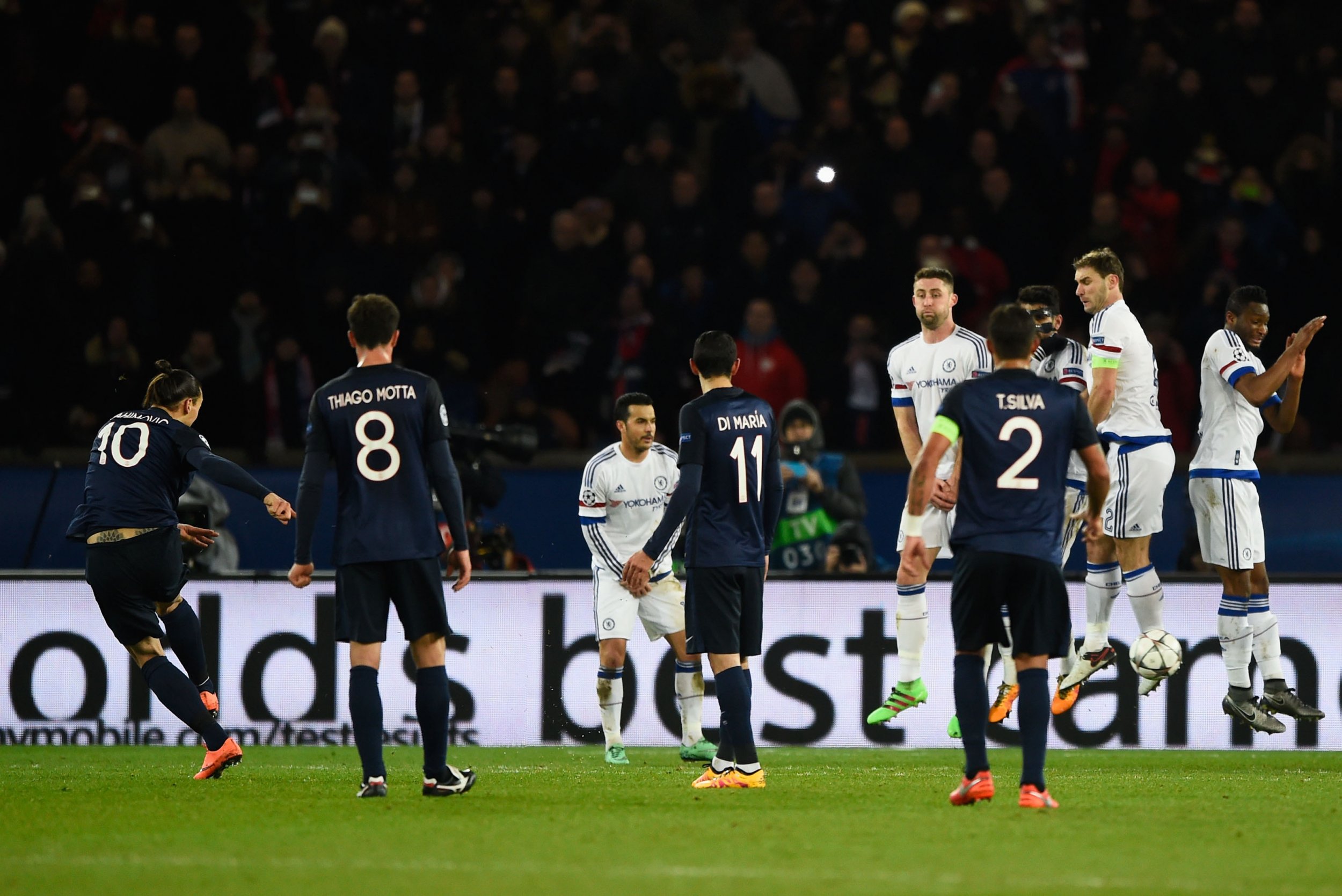 Footage has emerged showing Chelsea football supporters being threatened with an alleged tear gas-like substance during the UEFA Champions League game against Paris Saint-Germain on Tuesday evening.
The video, taken by a Chelsea fan in the away end of the ground, shows John Obi Mikel equalizing for Chelsea on the stroke of half time and the subsequent celebrations.
Then two members of the French police descend on the concourse before aiming what appear to be gas canisters at the Chelsea cohort.
The man who shot the video, Marius Gabel, 26, who is a member of the German Blues Supporters' Club, suggested to Newsweek that the police might have overreacted.
"The fans were really celebrating the goal," Gabel said. "There was one guy standing on a chair and celebrating, and waving to the home stand. He touched some of the covered chairs between the Chelsea fans and the home stand, lost his balance and touched them for a second.
"He didn't do anything to the police, but one policeman took his pepper spray and another came down from above and sprayed it into the guy's eyes.
"He [the fan] had tears in his eyes; he was really red in his face. And he was forced back."
French authorities denied that the police had used tear gas on anyone. Gabel said no fans were hurt badly enough to go to hospital.
"There were so many police inside and outside the stadium, so there was no reason to act like this," he said.
PSG has the advantage in the two-legged tie, having won the first leg on Tuesday 2-1 courtesy of a late goal from Edinson Cavani, the Uruguayan striker.
Chelsea and the Gendarmerie of the 16th Arrondissement did not immediately respond to Newsweek's requests for comment.