Chelsea Transfer News: Alexandre Pato Could Make Premier League Move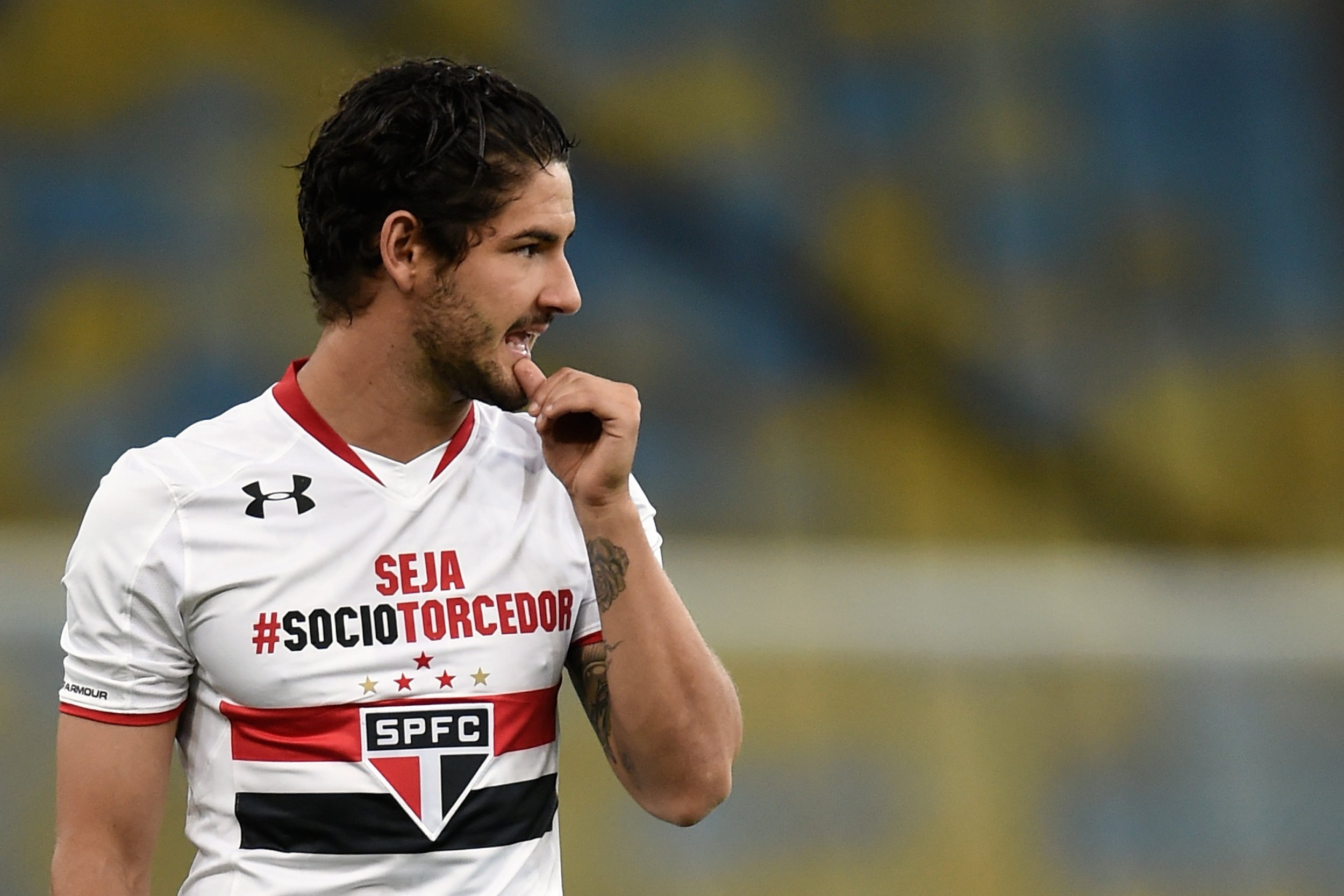 Chelsea has made a spectacular mess of its English Premier League title defense.
The club languishes in 14th place in the league, six points off the relegation zone and a full 12 off the final UEFA Champions League qualifying place, currently held by Tottenham Hotspur.
Chelsea needs a pick-me-up in the January transfer window—someone to sprinkle a little stardust on the pitch for new manager Guus Hiddink, to remind it of its not-so distant glories.
Instead, according to The Telegraph, it may get Alexandre Pato.
Chelsea is in talks with the Brazilian striker, who would cost £10 million ($14.3 million). Pato had one spell in Europe before, with AC Milan, the Italian side, from 2007 to 2012.
Eight years ago, he was regarded as a deliciously exciting prospect, a skillful, quick and creative striker. Injuries, though, hampered his development, and in 2013 he was sold to Corinthians in Brazil.
The problem, for Chelsea, is not that Pato is a bad player, though he is clearly not the burgeoning force he once was. Rather, the issue is that this is a move that hints at desperation, on the part of both club and player. Pato is still a fair footballer but he will not be the catalyst to rocket Chelsea up the Premier League table, to gain it the UEFA Champions League football it craves and may miss out on next season.
Pato's agent, Riccardo Napolitano, has been hawking his client around for several months, as ESPN reported in December 2015.
The player's desire to move back to Europe and reinvigorate his career is almost tangible. And that could be a good thing in motivational terms—he still has everything to prove.
This is Pato's last shot at the big time, and it feels like Chelsea's last resort. The move, should it happen, may work out perfectly for both parties. But already, it has the air of an arranged marriage destined for apathy.