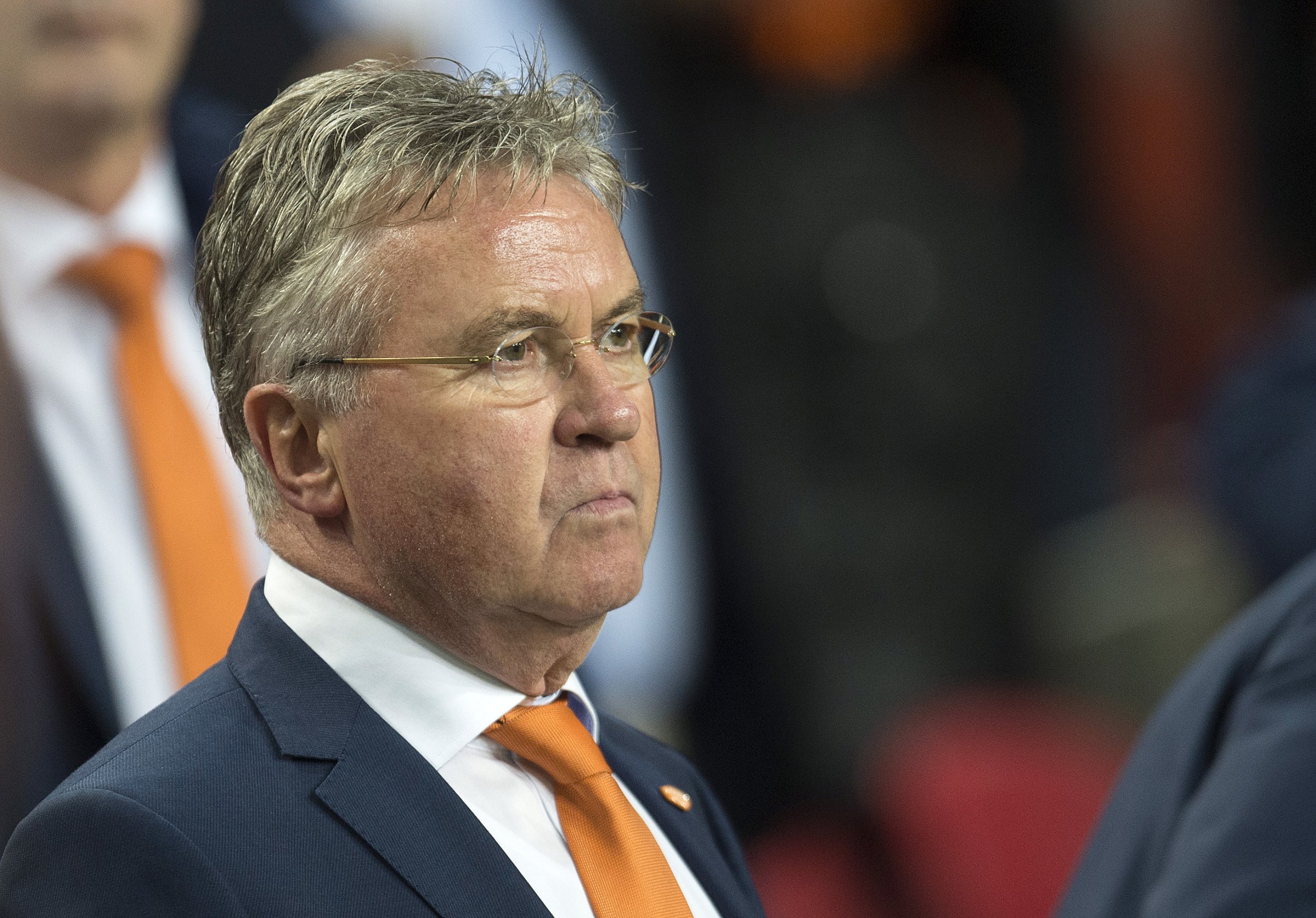 Guus Hiddink is in talks with Chelsea to replace Jose Mourinho, according to reports, in what would be the Dutchman's second spell at Stamford Bridge.
Mourinho left Chelsea by mutual consent on Thursday, with the reigning English Premier League champion sitting at 16th in the division, one point off the relegation zone.
Hiddink's immediate task will be to act as a steadying influence on a Chelsea squad that the club's technical director Michael Emenalo described as having been in a state of "palpable discord" with Mourinho.
Chelsea is still in the Champions League, having progressed to the last 16 where it will face French champion Paris Saint-Germain.
Hiddink proved a hugely popular appointment when he took over as Chelsea manager on an interim basis in February 2009, splitting his time between that role and his job as Russia manager.
He left at the end of the 2008-09 season having lost just one league game. So popular was he with the fans that during the final home game of that season against Blackburn Rovers, they chanted his name, urging Chelsea owner Roman Abramovich to keep him on. The club won the FA Cup in Hiddink's final game in charge, beating Everton 2-1 at London's Wembley Stadium.
Who is Guus Hiddink?
While Chelsea supporters will have fond memories of Hiddink's first spell at Chelsea, they would do well to remember that the six years since then have not brought anything approaching sustained success.
After leaving his job with Russia, Hiddink endured a troubled spell coaching the Turkish national team from 2010-11, culminating in a failure to qualify for Euro 2012.
He experienced minor triumph at Anzhi Makhachkala, the Russian club based in Dagestan, the Russian Republic located on the Caspian Sea, leading it into the knockout stages of the UEFA Europa League in 2013.
Then followed a dark period in charge of a Dutch national team in decline, with Hiddink leaving his post in June of this year, before the scheduled end to a contract that was supposed to run until the conclusion of the UEFA Euro 2016 championships.
In two spells at Dutch club PSV Eindhoven, he won six Dutch league titles. Indeed, it is in his home country where Hiddink's successes have been most marked.
He will be useful to Chelsea not simply because of his considerable tactical nous, but also because he already commands the respect of leading figures in the dressing room.
Back in 2009, John Terry, who was and remains Chelsea captain, famously said he was "wasting [his] breath after the 20th time of asking" for Hiddink to stay.
Terry took to Instagram on Friday to show his appreciation for Mourinho's efforts, saying: "Thank You doesn't seem enough. Sad sad day. Gonna miss you Boss…. The Very Best I have EVER worked with, unbelievable memories together #boss #friend #specialone #bestever."