Cheri Beasley, Who Could Be North Carolina's First Black Senator, Endorsed By Governor
Former North Carolina Chief Justice Cheri Beasley received Governor Roy Cooper's endorsement on Wednesday in her campaign to become North Carolina's first Black U.S. senator.
In 2019, Cooper, now in his second term and this year's chairman of the Democratic Governors Association, named Beasley to be the first Black woman to oversee the judicial branch in North Carolina history. She lost her bid to be elected to an eight-year term as chief justice by 400 votes in November of 2020.
"As someone who knows what it takes to win, I can tell you that Cheri's got it," Cooper said in a video provided by Beasley's campaign. "She's honest and trustworthy and she'll put in the hard work necessary to fight for the people of North Carolina."
The seat, which has been held by a Republican since 2005, is open because Richard Burr decided not to seeking re-election after three terms. The election is key under the current 50-50 balance in the Senate.
"When I appointed Cheri Beasley to be the chief justice of the North Carolina Supreme Court, I knew she was the right person at the right time," Cooper said. "That thought is even more true today. She'll be the partner I need in Washington and a strong voice for our state."
Beasley's main primary rival, state Senator Jeff Jackson, left the race in mid-December and said Beasley had been consistently leading him in the polls and that a "costly and divisive primary" could prevent Democrats from taking the seat.
Beasley also has been endorsed by key Democratic interest groups, including the AFL-CIO and Planned Parenthood.
Her remaining Democratic primary rival is Beaufort Mayor Rett Newton. Republican candidates include former Governor Pat McCrory, former Representative Mark Walker and former Representative Ted Budd, who was endorsed by former President Donald Trump.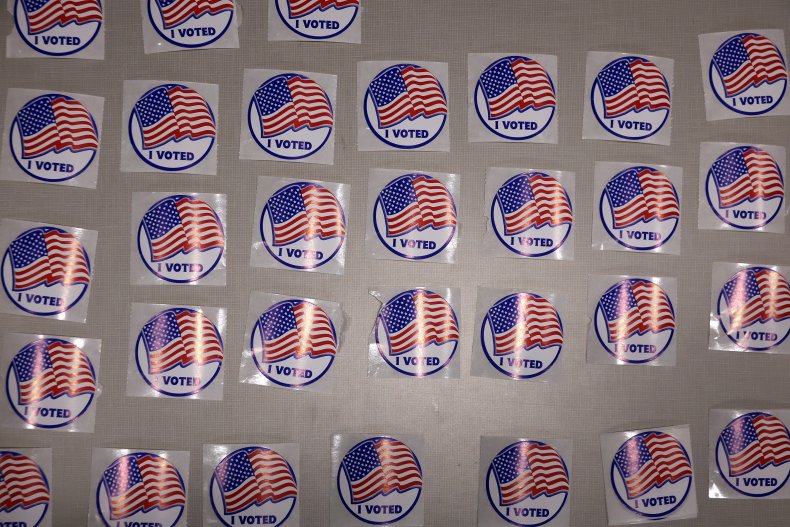 Another Beasley rival left the race in November—former state Senator Erica Smith, who finished second to Cal Cunningham in the 2020 Democratic U.S. Senate primary, decided to run instead for the U.S. House seat vacated by the retiring Democratic Representative G.K. Butterfield.
Beasley's campaign announced on Tuesday that it raised more than $2.1 million in the final three months of 2021 and began this year with over $2.8 million in cash. Beasley was already the top fundraiser among all candidates for Burr's seat during the previous two quarters.
Newton's campaign reported raising $144,300 overall through September 30. Fourth-quarter filings must be turned in to federal campaign officials by January 31.
The Associated Press contributed to this report.