Chevrolet Corvette Z06 Becomes GM's First NFT
Chevrolet didn't just dip its toe into the modern sports car market with the Corvette Z06. It went full throttle, delivering a model that has the highest horsepower V8 engine ever produced for a production car and looks and equipment honed to optimize its performance on the track.
Now the company is pushing modern limits even further. This time, into blockchain. The division of General Motors has partnered with artist Xsullo to create its first entry into the Web3 space.
Web3 is a blockchain-integrated version of the internet, owned by users, where cryptocurrencies and non-fungible tokens (NFTs) are built for use.
As part of the upcoming "Own the Color" auction, bidders will be able to vie for a changes to win a custom-painted, real-life 2023 Chevrolet Corvette Z06 that will be color-matched to the NFT artwork it is auctioned alongside.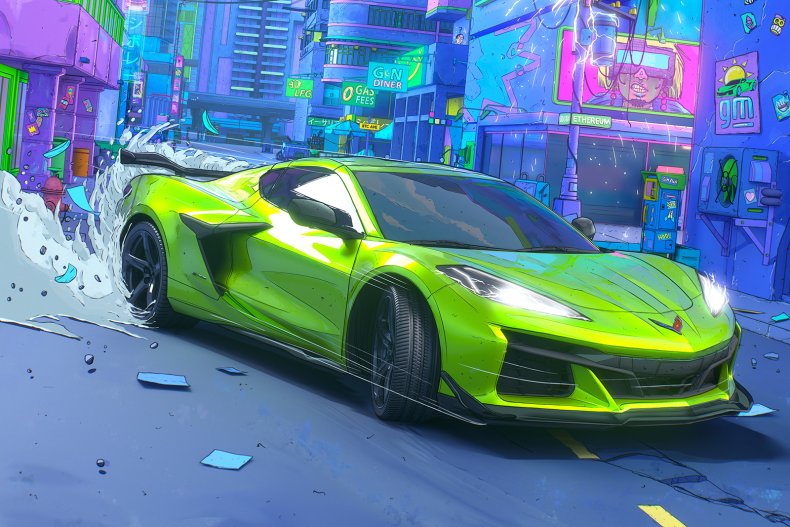 The winner of the auction will receive exclusive rights to the Minted Green color that will feature on the model. That means that Chevrolet will not apply that exterior paint color to any other 2023 Corvette Z06.
The uniquely painted car will feature the Z07 performance package, carbon fiber wheels, a commemorative plaque, and the option code RFN.
"Corvette is a halo at Chevrolet. It's the pinnacle of performance and staying cutting-edge means getting into new territories as a bit of a pioneer," said Steve Majoros, vice president, Chevrolet Marketing. "This is our company's first NFT. We see 'Own the Color' as an important stepping stone for Chevrolet into future digital initiatives for our customers."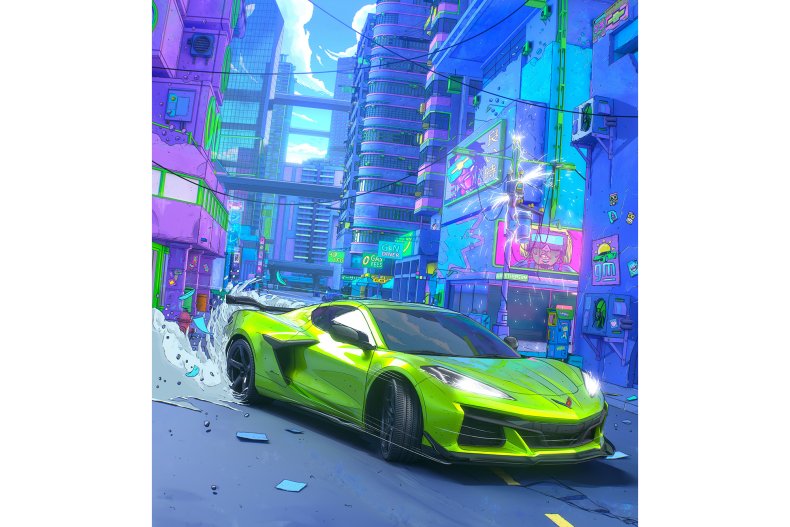 The vehicle identification number (VIN) of the Corvette Z06 that is part of the auction is inspired by binary code, a move that further connects the car to its sale online.
The sale will be conducted via SuperRare, a marketplace for NFT artworks from June 20-24. Bidders can conduct their business in Ethereum.
"I've been wanting to combine my digital art with the physical world, so it's been a great opportunity to work with Chevrolet to bridge these two worlds," said xsullo. "The Corvette Z06 is an ambitious car that I totally vibe with. I'm drawn to how technology can make us feel, and I can tell the designers of Corvette Z06 draw from similar inspiration."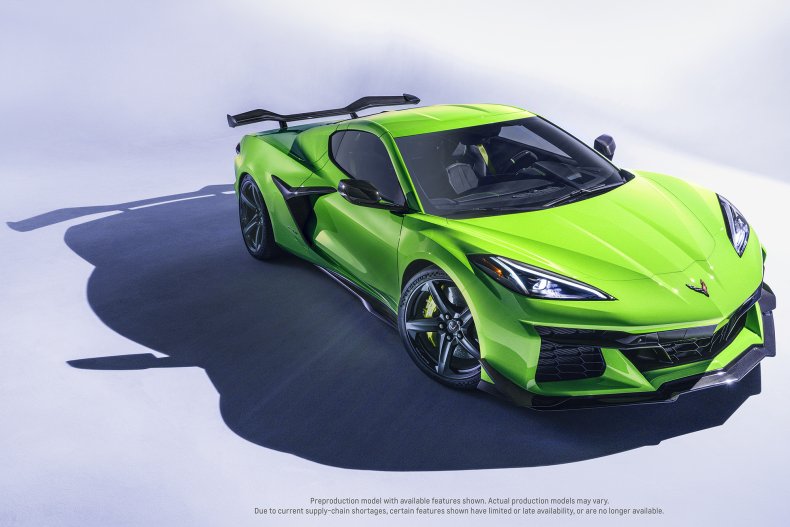 "Own the Color" artwork will be available for viewing at The Crypt Gallery during NFT NYC. The gallery is the first NFT gallery in the hospitality industry. Its second location is at the Dream Downtown, a hotel in New York City.
All proceeds from the auction will benefit DonorsChoose, an organization that is aimed at making it easy for anyone to help a teacher in need.