Is Gallo Leaving 'Chicago Fire'? Alberto Rosende's Exit Teased in New Promo
Chicago Fire fans have been left concerned for the future of character Blake Gallo, played by Alberto Rosende, following a trailer for next week's episode.
Rosende, 30, has starred on the NBC firefighter drama since 2019, and has also played Gallo in guest appearances on Chicago P.D. and Chicago Med.
Chicago Fire is currently in the midst of its eleventh season, with Episode 15 set to air on Wednesday, March 1.
NBC has released a dramatic promo for the upcoming installment, which reveals that Gallo could be in grave danger.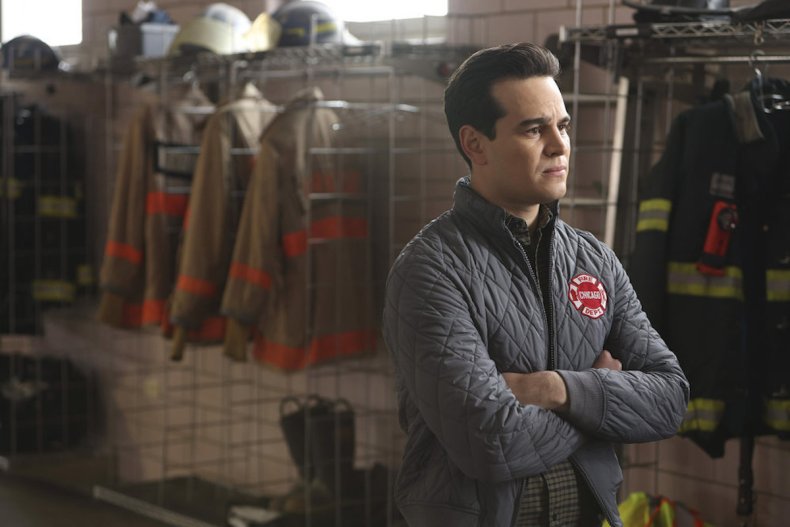 Newsweek has everything we know so far about next week's Chicago Fire and Gallo's future.
Is Gallo Leaving Chicago Fire?
The promo for next week's Chicago Fire features audio saying that firefighter Gallo is down in the field, hinting there could be danger afoot.
The clip also shows Gallo chatting with former flame Violet Mikami, played Hanako Greensmith, in Firehouse 51, before the camera flashes to Mikami looking seriously concerned.
The words "will it happen again?" flash on screen, referencing the death of Mikami's ex-boyfriend Hawkins, who was killed off the show when he was fatally buried under rubble trying to save someone fleeing a fire.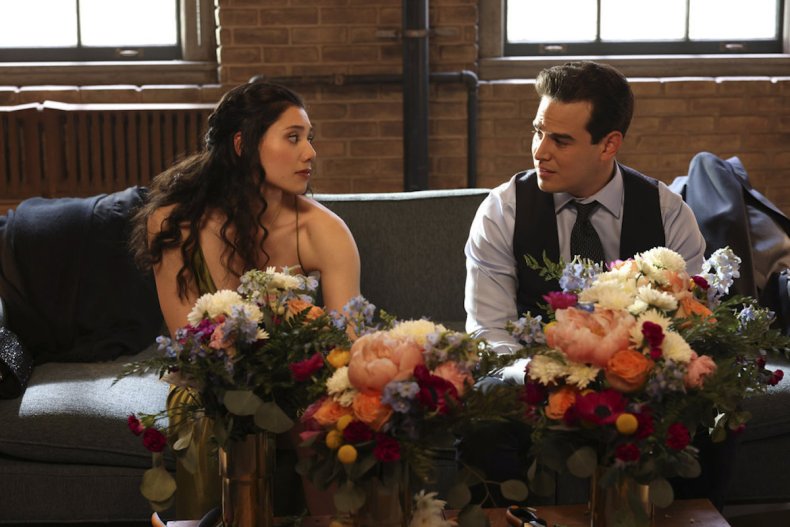 Could Mikami be left devastated again as another of her romantic interests tragically dies?
Viewers were quick to respond to the dramatic footage, with many expressing their despair over the character potentially being in danger.
Taking to Twitter, one fan posted: "Don't you DARE do anything to Gallo next episode i swear #ChicagoFire."
As another threatened: "If they kill off Gallo I'm not watching #ChicagoFire ever again."
"I SWEAR IF ANYTHING HAPPENS TO MY GALLO CHICAGO FIRE WRITERS YOUD BETTER WATCH YOUR BACKS YOU CANNOT KEEP DOING THIS TO ME GET BEHIND ME GALLO I WILL PROTECT YOU IM SO MF SERIOUS ABSOLUTELY TF NOT NOPE #chicagofire," added another passionate viewer.
While fans will need to tune in to next week's episode to find out for sure, there have not been any announcements regarding Rosende's exit so it appears Gallo will be safe in the end.
Perhaps his brush with a potentially life-threatening incident will bring Gallo and Mikami closer after their kiss in this week's episode?
Taylor Kinney's Exit
While Gallo's future on the show remains somewhat unclear, one member of the Chicago Fire team who has been confirmed to be leaving, albeit temporarily, is Kelly Severide, played by Taylor Kinney.
In January 2023, it was announced that Kinney would be taking "a leave of absence to deal with a personal matter," per Deadline.
To accommodate this, Kinney's Severide is expected to be given a storyline that will take him out of Chicago.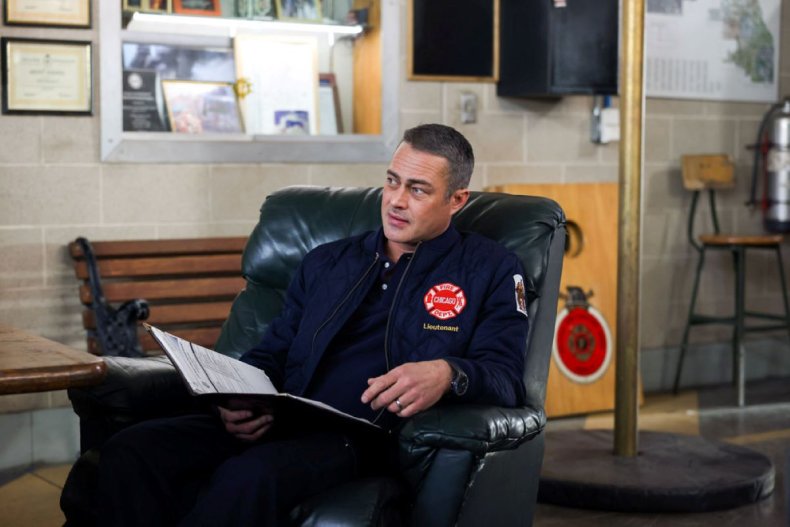 A few weeks ago, during Episode 13, Severide was seen talking with Sylvie Brett (Kara Killmer) about her ex-boyfriend, and his close friend, Matthew Casey (Jesse Spencer), remarking how he hasn't seen or spoken Casey in a while.
Spencer was a regular in the series from when the show premiered in 2012 until his exit in Season 10, at which point he left the city of Chicago to live in Oregon.
Many fans took to social media to predict that the character will go to visit Casey, and that this visit will explain Kinney's absence.
The show has yet to officially reveal which episode will feature Kinney's temporary exit, or exactly how the storyline will take place.
Chicago Fire continues Wednesdays at 9 p.m. ET on NBC.