Chicago Mayor Rahm Emanuel to Double Amount of Tasers in Police Force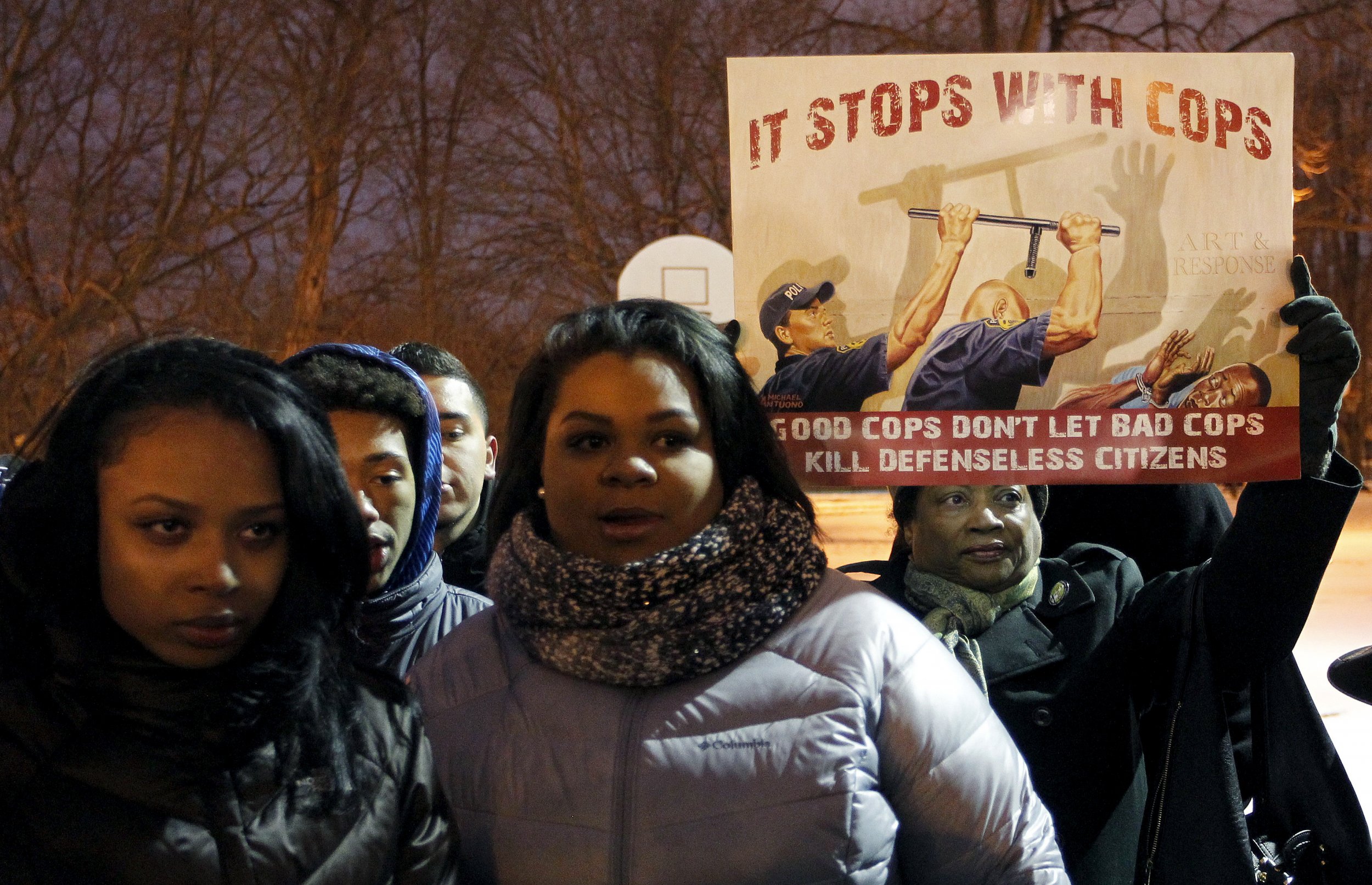 Flanked by his interim police superintendent, embattled Chicago Mayor Rahm Emanuel on Wednesday unveiled a slate of changes to how police officers are trained and called for "the complete and total reform of the system and policing culture."
The changes to Chicago's policing, which come in the wake of several high-profile shootings of black residents by Chicago police, are designed to make interactions between civilians and police "less confrontational and more conversational," Emanuel said.
The city will increase the number of Tasers available to officers from around 700 to 1,400, the mayor said, while more officers will be trained to use the devices. Emanuel said that every police vehicle in Chicago will have a Taser, which can immobilize a suspect but is typically not as lethal as a gun.
The announcement comes in the wake of the officer-involved shooting death of a teenage honor student and a mother of five on the city's West Side over the holiday weekend, and as tensions in the city are smoldering after a video was released of a Chicago cop shooting teenage suspect Laquan McDonald 16 times in a 2014 incident.
"Obviously, if you have eight officers, like in the Laquan McDonald incident, all calling for a Taser and none of them have it, that's a problem," Emanuel said Wednesday. But the mayor cautioned that Tasers are only a part of the solution. "They are part of the toolbox; they are not the toolbox," he said.
The police department will also place officers involved in a shooting on desk duty for 30 days, which is an increase from the current policy requiring only three days of desk duty after a shooting incident. Officers will also be trained in de-escalation techniques.
"Our goal is to change the way officers think when they approach a critical incident," Emanuel said. "Ultimately what we are doing is injecting some humanity in the work of our police department and our police officers."
The Chicago department looked to cities like New York, Seattle, Cincinnati, Cleveland and Portland, Oregon, for best practices, Emanuel said.
The mayor's office hopes the changes will lessen tensions in the city after multiple high-profile shootings.
Emanuel's announcement marked his first public appearance following his return to Chicago after cutting short his family vacation to Cuba after this weekend's shootings. Since Saturday, he has been criticized for not ending his trip promptly after the deaths of Bettie Jones, 55, and 19-year-old Quintonio LeGrier. On Saturday, an officer shot LeGrier on Chicago's West Side while responding to a call that the teenager was threatening his father with a baseball bat. Responding authorities killed Jones, a downstairs neighbor of LeGrier's father, by accident, police said later Saturday.
A small group of protesters gathered outside of Emanuel's home on Chicago's North Side on Tuesday, when he was expected to return from his vacation. The residents spoke out about unfair policing in certain neighborhoods of the city.
"We have to bring our message to Rahm Emanuel's doorsteps because I guess he didn't hear us. I guess he hasn't been listening. We have been protesting for over a month, and he's still in office. He doesn't understand that we're fed up," a protester said Tuesday, according to the Chicago Tribune.
Earlier this month, protesters began calling on Emanuel to resign after the video was released showing an officer shooting McDonald in October 2014. The mayor apologized publicly for McDonald's death and asked Police Superintendent Garry McCarthy to step down after four years of service. John Escalante was then named the interim superintendent, and Emanuel created a task force to review police accountability. On Tuesday, Chicago police officer Jason Van Dyke pleaded not guilty to murder and misconduct charges in the shooting of McDonald.
Protests over police-involved shootings and mistreatment of black men and women have heightened across the U.S. since the shooting death of 18-year-old Michael Brown in Ferguson, Missouri, in August 2014. This week in Cleveland, residents took to the streets after a prosecutor declined to press criminal charges against the two officers involved in the fatal shooting of 12-year-old Tamir Rice outside of a recreation center in November 2014.
This is a developing story and will be updated as more information becomes available.