Chicago Pastor Calls for Charges Against Officer Who Fatally Shot Bettie Jones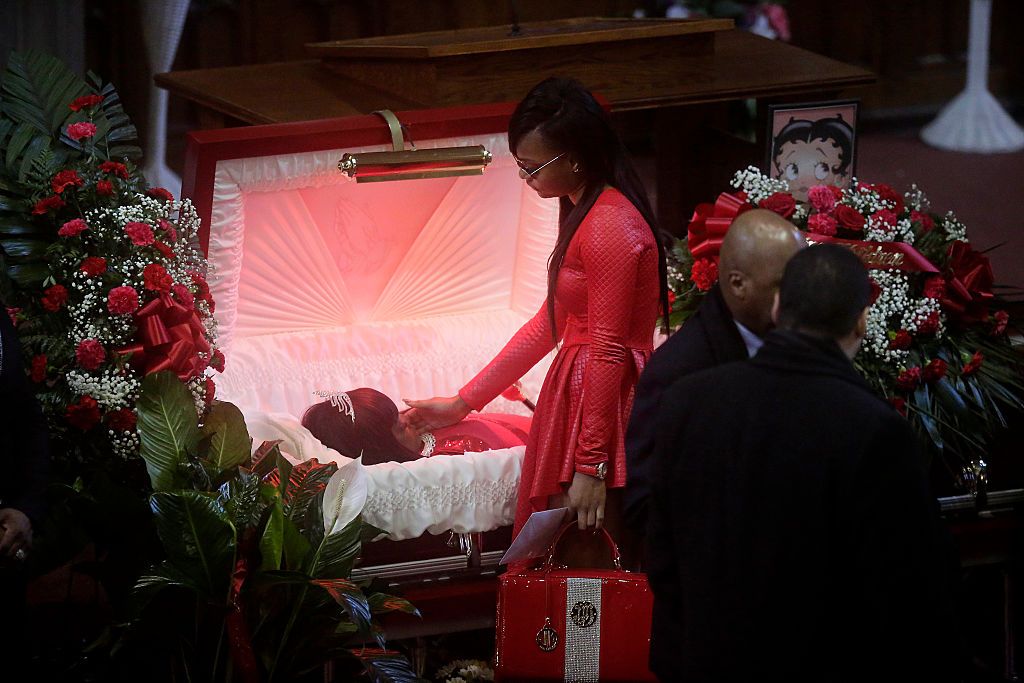 The family and pastor of Bettie Jones, who was killed by a police officer in a Chicago shooting on December 26, 2015, said the case should be re-examined. They wanted the officer to be prosecuted after a new report about her death was released Thursday.
"For her life just to get taken away, it's just wrong," said Latisha Jones, 21, one of the twin daughters of Bettie Jones, 55, during a press conference Sunday, urging the continued investigation of Jones' death.
Rev. Marshall Hatch of the New Mount Pilgrim Missionary Baptist Church, where Jones attended, said the officer who shot her "should be prosecuted to the fullest extent of the law" following the new findings.
Jones was shot and killed outside her home in West Garfield Park, Chicago, by officer Robert Rialmo. Authorities received an emergency domestic disturbance call to her neighbor's home. In the ensuing incident, Jones was shot as well as her neighbor, 19-year-old Quintonio LeGrier, who was staying with his father on break from Northern Illinois University.
Details of what happened are not clear. Rialmo claimed LeGrier swung a baseball bat at him and that he shot at him in defense. Chicago police said the errant gunshot hit and killed Jones.
A Thursday report by the Civilian Office of Police Accountability, which provides oversight for the Chicago Police Department, concluded investigators found "no evidence" any of the shots Rialmo fired were necessary.
The report found Rialmo's claims were "inconsistent and ultimately unreliable" and that evidence suggested the officer wasn't as close to LeGrier as he has claimed.
Read more: Chicago Police Officers Disciplined for Taking a Knee in Solidarity With Colin Kaepernick
The Chicago Police Department started a reform program after former Attorney General Loretta Lynch found in a Department of Justice report last year that officers often used excessive force.
For his part, Rialmo sued LeGrier's family and the city, claiming he wasn't trained properly and suffered emotional trauma. Last February, Cook County State Attorney Kim Foxx's office said Rialmo would not be charged.
The investigation by COPA was not inconsistent with those findings, investigators said, because the oversight body measures "the preponderance of evidence," not whether the evidence against Rialmo goes "beyond a reasonable doubt" required to get a criminal conviction.
That's not enough for Jones' daughters or Rev. Marshall Hatch, Jones' minister.
Following the release of Thursday's report, the Chicago Police Superintendent has 90 days to refer punishment for Rialmo to the Chicago Police Board.