Wisconsin Nurse Suspended After Report of 5 Severe Infant Injuries, Including Fractured Skull
A Wisconsin nurse was suspended after five infants were found with suspected bruises, and one with a skull and arm fracture. In light of the heinous charges, the Center for Medicare and Medicaid Services has threatened to cut the hospital's Medicare contract.
UnityPoint Health-Meriter hospital in Madison, Wisconsin, is under investigation for failing to report suspected abuse of infant patients in a baby intensive care unit until several months after the first incidence. Although the hospital noted two babies with apparent bruises in early in February, a further investigation revealed that there were similar cases in 2017 and in January 2018, Fox News reported. Madison police have started an official investigation.
The Center For Medicare and Medicare Services also threatened to cut the hospital's government funding, citing that the hospital did not "develop and implement effective policy to prevent suspected abuse related to injuries of unknown origin for patients in the Newborn Intensive Care Unit," WMTV-TV reported.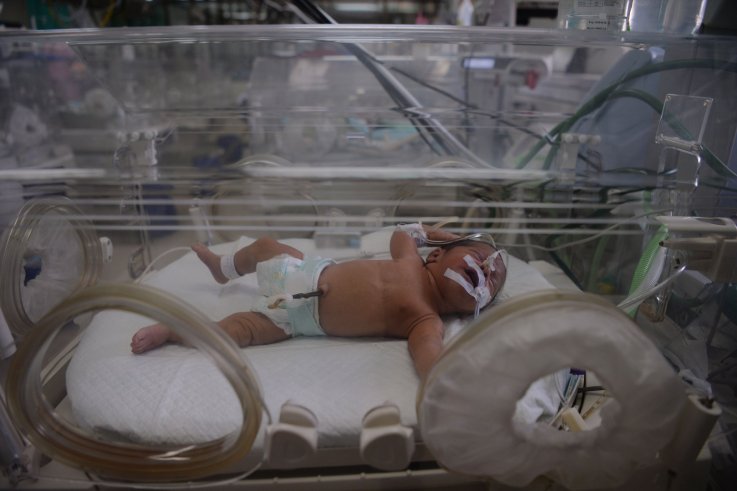 On February 2, a nurse found bruising on an infant's arm, but a doctor suggested that the child may have clutched the wires of an IV device. Another nurse noticed bruising on a different baby on February 3, after which a doctor suggested that the child had been swaddled too tightly. Finally, on February 4, staff noticed bruising on the second baby's face and arm, and tests revealed the child had skull and arm fractures, The Chicago Tribune reported.
In addition to suspending the nurse who was in charge of caring for the infants, the hospital placed a security guard in each newborn unit. The rooms also will be equipped with security cameras for further surveillance. The remaining nurses will now take care of one less child.
Wisconsin Nurse Suspended After Report of 5 Severe Infant Injuries, Including Fractured Skull | Tech & Science